Dean's Award
Frank Jungers, '47 BS Mechanical Engineering
Chairman and CEO (ret.), Aramco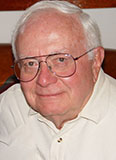 During a turbulent time in the Middle East, Frank Jungers was an influential figure in board rooms, in halls of government and, occasionally, on the media circuit. Having ascended the ranks at the petroleum giant Arabian-American Oil Company (now Saudi Aramco), Frank served as a delegate, spokesperson and decision-maker during negotiations for the transfer of Aramco ownership from the U.S. to Saudi Arabian government.
Frank began his 31-year career at Aramco as a refinery field engineer, in the early days of the Middle East oil industry. While based in Saudi Arabia, he went on to manage critical operations and played a pivotal role during the 1973 OPEC embargo. Frank met with CEOs around the globe, spoke with President Nixon at the White House and was interviewed on 60 Minutes. He won praise following the transfer of Aramco to the Saudi government for his problem-solving and diplomacy with U.S. and Saudi workers, the Saudi royal family, government and corporations. He spent the last five years at Aramco as its chairman and CEO.
Since retiring from Aramco, Frank has served on the boards of several Fortune 100 companies, including AES Corporation, Georgia-Pacific Corporation, Donaldson, Lufkin and Jenrette and Thermo Electron Corporation, among others. He is a founding member of the UW Foundation Board of Directors, and has provided leadership for several committees at the College of Engineering. Frank has played similar roles for the Oregon Health Sciences University and the American University in Cairo. His endowments, including the Frank & Julie Jungers Deanship at the College of Engineering and the Jungers Endowed Chair, attract and support leaders at the UW, bolstering the university's reputation as a prestigious research institution. This support has helped to improve undergraduate laboratories for engineering students, strengthen pre-college STEM programs such as Math Academy, and fund impactful activities such as Engineering Discovery Days and the Washington STate Academic RedShirt (STARS) program.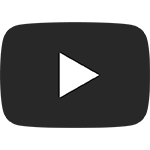 Frank Jungers video profile
Distinguished Achievement in Industry
Michael Garrison, '99 PhD Bioengineering,
Vice President of R&D, Becton Dickinson and Co.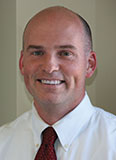 For patients and healthcare providers around the globe, improving care, preventing infection, and enabling cost-effective drug delivery represent some of the most fundamental challenges of our time. Michael Garrison has worked to ensure the sustainable delivery of products that impact the health of billions of patients and advance the future of medical technology.
Mike was inspired to solve healthcare problems at age 11 when his father had his first heart attack. Before attending the UW as a doctoral student in biomedical engineering, he helped develop the Cygnus GlucoWatch™, the first FDA approved non-invasive glucose monitor for diabetes patients. After earning his PhD, he joined Roche Diagnostics and led the development and commercialization of the first handheld computing glucose monitoring module with integrated mobile diabetes management software. Subsequently, Mike worked at Edwards Lifesciences to directly improve cardiovascular care, leading the clinical trial of a novel, less-invasive cardiac monitoring technology for peri-operative and critically ill patients. Today, the Edwards Flo-Trac™ Cardiac Output Monitoring System has been used to monitor more than 1.5 million patients.
Mike joined Becton Dickinson (BD), where he focused on building organizations as an R&D leader and a Business General Manager. Mike helped drive the commercialization of products and turn around the business performance of $1B in product lines. He developed high-performing teams whose efforts enabled BD to: support the U.S. government's H1N1 pandemic preparedness efforts; partner with UNICEF and other organizations to safely vaccinate more than two billion people; introduce the BD Emerald™ syringe product line, which went from zero to one billion units sold in two years; and successfully integrate multiple acquisitions that grew BD from $8B to $12B in revenue. Today, as R&D Vice-President, Mike oversees strategic innovation and product and technology development for BD's $3.5B Medication and Procedural Solutions business unit.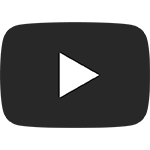 Michael Garrison video profile
Distinguished Achievement in Academia
Louis Scharf, '64 BS, '66 MS, '69 PhD Electrical Engineering,
Research Professor and Emeritus Professor, Colorado State University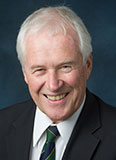 Louis Scharf has spent his 45-year research and teaching career dedicated to statistical signal processing, one of the essential elements of contemporary digital technology. He is best known for his work on modal analysis, invariance theories for subspace signal processing, dimension reduction in subspaces for managing performance, and coherence statistics for space-time signal processing. He is the co-author of "Statistical Signal Processing: Detection, Estimation, and Time Series Analysis," which has been cited nearly 3,000 times, as well as "Statistical Signal Processing of Complex-Valued Data: The Theory of Improper and Noncircular Signals." In 2008, undergraduate students at Colorado State University (CSU) named him one of their most influential engineering professors.
Louis's work on modal analysis is used in power systems monitoring to identify and track low-frequency modes of oscillation that reveal system instabilities. His work on matched and adaptive subspace detectors is being applied to radar, sonar and hyper-spectral imaging to detect signatures in multi-sensor time series, while maintaining invariance to unknown channel variations. His work on coherence illuminates commonalities of seemingly disparate problems in detection and estimation theory in order to develop new approaches to signal processing in space-time fields.
A foremost authority in his field, Louis is a Life Fellow of IEEE. He is currently a research professor of mathematics and emeritus professor of electrical and computer engineering at CSU. His previous positions include professorships at the University of Rhode Island and the University of Colorado, and visiting research and teaching appointments at several universities in the US, Europe, South America, and Australia. His honors include the Technical Achievement and Society Awards from the IEEE Signal Processing Society, the Donald W. Tufts Award for Underwater Acoustic Signal Processing, a Millennium Medal from IEEE, and the 2016 IEEE Jack S. Kilby Signal Processing Medal.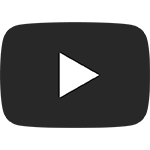 Louis Scharf video profile
Entrepreneurial Excellence
Peter Janicki, '89 MS Mechanical Engineering,
Founder and CEO, Janicki Industries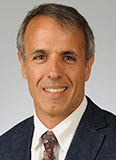 For Peter Janicki, innovation is the key to entrepreneurial success. His pioneering work in composite tooling has enabled significant transformations in the aerospace, wind energy and transportation industries. More recently, his dedication to solving the global sanitary water crisis spurred the development of the Omni Processor, a game-changing technology with potential to provide clean water and sanitation solutions to a third of the world's population. His goal is for people to become entrepreneurs and make money processing human waste. In his words, "If they are making money, it should scale to every corner of the earth."
In 1993, Peter founded Janicki Industries. Under his leadership, Janicki Industries developed a proprietary five-axis mill for the forming of machined composites, which helped cement Washington State as a leader in composite manufacturing. Today, Janicki Industries supplies equipment for the wind energy, ground transportation and aerospace markets. Recent work includes molds and parts for Oracle's winning America's Cup boat, precision machining on all of the F35 wings and tail skins, and hundreds of tools and parts for The Boeing Company, Northrup, Lockheed, General Atomics, NASA and others. With more than 700 employees, Janicki Industries has continued to succeed thanks to Peter's commitment to developing revolutionary engineering solutions.
Recently, Peter has turned his entrepreneurial skill toward addressing a major global health crisis. In a partnership with the Gates Foundation, Peter developed a revolutionary device to redefine water sanitation around the world. His much-publicized Omni Processor transforms sewage into potable water and electricity. Peter saw the potential for impact and economic viability in the Omni Processor and formed a new company, Janicki Bioenergy. Currently, the company is working to hone the Omni Processor's design and scale up production.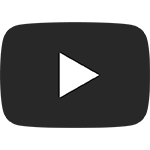 Peter Janicki video profile
Distinguished Service
Ron Crockett, '61 BS Mechanical Engineering,
President, RDC, Inc.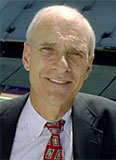 As the founder of multiple successful companies in the Seattle area, Ron Crockett is known for his undeniable business acumen. But some of his most remarkable contributions extend beyond the business world, as illustrated by his service to the University of Washington, advocacy for higher education and volunteer leadership.
The son of an auto mechanic, Ron attended the UW with help from scholarship support and rose to prominence in The Boeing Company before launching his first business, Air Repair (later Tramco). Tramco became the largest aircraft overhaul company in the nation. Ron would go on to found other highly successful ventures, including Emerald Downs and Eagle Hardware & Garden, later acquired by Lowes in a $1 billion deal. Ron credits his UW scholarship for enabling him to receive an education that was critical to his success, and throughout his career he has worked to help students succeed.
At the UW, Ron's contributions include six years on the UW Foundation Board of Directors. Under his chairmanship in 1994-95, the University exceeded its previous record for private gifts. In the College of Engineering, Ron influenced the careers of hundreds of students by creating educational opportunities in engineering through endowed scholarships and fellowships. Ron has also funded endowed scholarships at the Foster School of Business, and helped found the Buerk Center for Entrepreneurship, which deepened the connection between engineering and business and expanded entrepreneurship opportunities for engineering students. Ron has received numerous significant honors in recognition of his service to the UW and the state of Washington, including the Paul Allen Sports Citizen Award in 2013, the Alumni Association Recognition Award in 1997 and the Foster School of Business Leadership Award in 1994.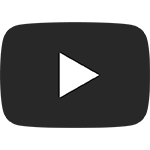 Ron Crockett video profile
Early Career
Ben Hindman, '07 BS Computer Science & Engineering,
Founder, Mesosphere, Inc.

Few people outside the tech industry have heard of Apache Mesos, software that provides essential infrastructure enabling applications to interact with data servers. But for anyone who has asked Apple's Siri a question, used Yelp to look up restaurants, or watched a movie on Netflix, Mesos has helped to provide the resulting content with speed, ease and reliability. Ben Hindman is the co-creator of Mesos technology and founder of the company Mesosphere. In the ten years since graduating from the UW, Ben has transformed the way software runs within data centers, the backbone of some of the most popular applications in the world, and sparked an innovative new technology industry.
In 2009, Ben was pursuing his PhD at UC Berkeley when he was first author of a paper that shook the computer science world. This paper, and the resulting Mesos prototype, addressed the inefficiencies of systems that provided data to real-time applications such as driving directions or recalling your search history. Before Mesos, data centers were required to purchase – and run – separate servers for different data services, expensive both for hardware as well as energy consumption. Mesos enabled companies to run all their systems on the same set of servers. Twitter was one of the first adopters of Mesos software and many other companies quickly followed. Today, companies like Apple, PayPal, Ericsson, Time Warner Cable, Netflix, and Groupon use Mesos and its ubiquity continues to grow.
Thanks to Ben's passion, tireless networking, and entrepreneurial skill, the rapid success of Mesos enabled Ben to help secure the venture capital to found Mesosphere, Inc., which provides additional features and services to the freely available Mesos software. With tens of millions in funding raised to date, offices in two cities and over 100 employees, Mesosphere continues to be the biggest "infrastructure computing" company quietly serving countless end-users every day.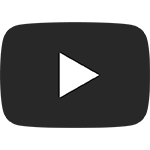 Ben Hindman video profile