Dean's Award
Ronald Howell
Chief Executive Officer, Washington Research Foundation (WRF)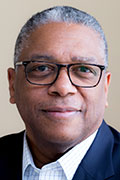 Ron Howell is the chief executive officer of the Washington Research Foundation, one of the nation's top-ranked technology transfer organizations. After joining WRF in 1989, Ron led the organization through a major expansion, and stewarded WRF through its growth in assets from $13 million to $250 million. In 1994, the WRF leveraged staff expertise in evaluating research and intellectual property, and established WRF Capital, a return-on-investment mission, early-stage venture capital organization.
WRF has a long history of support for the University of Washington, with all-time philanthropic support totaling $88.5 million. Thanks to Ron's thoughtful leadership and the support of WRF board members, WRF has made significant investments to grow STEM education programs and support faculty and research centers at the UW. For example, WRF has established professorships in Paul G. Allen School of Computer Science & Engineering to explore new areas of mobile health and in the Department of Bioengineering to develop novel approaches to treat heart and skeletal muscle diseases. Among notable philanthropic investments in recent years, in 2014 WRF committed $31.2 million to accelerate capabilities and outcomes in four key areas of institutional research promise — protein design, neuroengineering, big data and clean energy.
A renaissance man with a passion for science, jazz, photography and riding motorcycles, Ron is well-known to UW deans and academic leaders in the College of Engineering, the School of Medicine and the College of Arts & Sciences, where his strategic thinking has helped hone out-of-the-box ideas into commercializable technology. Ron has served on a number of boards at the University of Washington, Washington State University, Fred Hutchinson Cancer Research Center and The W Fund.
Distinguished Achievement in Industry
Wayne Gombotz, '85 M.S. Inter Engineering; '88 Ph.D. Bioengineering
Biotechnology Consultant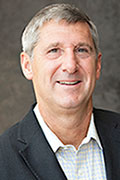 In a career spanning 30 years, Wayne Gombotz's technical contributions to health care have spurred the development of the biotechnology industry in Seattle and changed the landscape of drug development, impacting human health worldwide. Few scientists have developed as many approved drugs and patents, treating cancer, infectious diseases and autoimmune diseases. His work crosses all areas of the biopharma field, from biologic and protein development to small molecule development and the cutting edge of gene medicine and immune therapies.
Only one percent of all investigated drugs are approved by the FDA, but Wayne's ability to translate bench science into real products led to the development of FDA-approved drugs at four different companies. At Immunex, where he worked as the senior director of analytical chemistry and formulation, he played a key role in developing and launching the drug Enbrel®. With $8 billion in annual revenue, it is one of the top-selling drugs for rheumatoid arthritis. He has continued to pioneer adjuvant and vaccine technologies while leading diverse groups of scientists at biotechnology companies such as Corixa, Omeros and most recently at Immune Design. Wayne's work has helped hundreds of thousands of patients and created the basis of new drug product categories still being expanded today.
Wayne is an excellent mentor for future scientists and engineers and he has fostered collaboration between academia and industry partners. His work with UW faculty underpins molecular and biologic delivery strategies and vaccine improvement that are now finding significant clinical utility.
Entrepreneurial Excellence
Paul Skoglund, '68 B.S. Mechanical Engineering
President, SkoFlo Industries, Inc.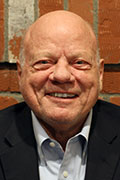 Paul Skoglund's ingenious valve technology has advanced commercial industries. In oil and gas, his valves operate above and below water at high pressures. He developed a pressure-independent valve of huge practical value in one industry. With vision and drive, he took that same solution and applied it to a range of business markets. Today, his products have contributed to reduced greenhouse gas emissions, promoted energy conservation and improved the safety and efficiency of the oil industry.
Paul originally founded SkoFlo Industries to serve the oil and gas industry worldwide. Customers needed a system to provide stable fluid flow regardless of upstream and downstream pressure changes to inject oilfield chemicals. Paul used his expertise to solve this problem, engineering a valve that became the industry standard. The next step was the larger-scale development of sub-sea valves for oil and gas production. The result was a stable mechanical flow control valve with an electronic system that increases reliability and delivers accurate flow control of industrial chemicals. Today, more than 20,000 SkoFlo valves have been deployed since 1988 with more than 21 million operating hours. The use of SkoFlo valves is so ubiquitous that the brand name is used as a general moniker across the industry.
With these successes, Paul looked to other industries that would benefit from his expertise and applied his technology to the HVAC industry. Cooling systems are one of the most expensive parts of owning and operating a building, both in terms of installed cost and energy consumption. His pressure-independent control valve design enables a cooling system to minimize water flow and optimize cooling. For the Denver International Airport, Paul's system provided a 6.8 million kilowatt hour reduction in energy consumption and enabled the removal of 170 pumps. His simple but highly innovative design has enabled commercial buildings, hospitals (including the University of Washington Medical Center), universities and airports worldwide to be more "green."
Distinguished Service
Patrick Shanahan, '85 B.S. Mechanical Engineering
Acting Secretary of Defense, U.S. Department of Defense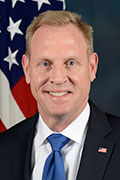 Throughout his 30-year career at The Boeing Company and in his service leading the United States Department of Defense, Patrick Shanahan has applied his problem-solving acumen to drive results. As a University of Washington alum, Pat brings those skills back to the University and other engineering organizations (including ASME, NAE, SME and RAS), supporting current engineering students and fostering a culture of excellence in education.
Over Pat's three decades at Boeing, he worked on both the commercial and defense sides of the business, to include the 737, 747, 767, 777, 787, Ground-based Midcourse Defense system, Airborne Laser, V-22 Osprey tiltrotor, the CH-47 Chinook and the AH-64D Apache attack helicopter programs. Prior to joining the Department of Defense, he was responsible for Boeing's global supply chain operations and served on the Boeing Executive Council.
In 2017, Pat was appointed the 33rd Deputy Secretary of Defense, the second-highest ranking official at the Department of Defense. In that role, he oversaw the day-to-day operations of the department as its chief operating and management officer. On January 1, 2019, Pat assumed his current role as Acting Secretary of Defense, in which he manages the entire portfolio of the department, to include enhancing our military's effectiveness, strengthening alliances and partnerships around the globe, and reforming the department's business practices.
Throughout his career, Pat has dedicated his free time in service of education. He served on the UW Board of Regents from 2012 to 2017, including as chair, bringing his fact-based approach to drive solutions for both the University and the state of Washington. He currently serves as co-chair of the College of Engineering's "Be Boundless" campaign committee, and his strong leadership contributed to the naming of the Paul G. Allen School of Computer Science & Engineering. Pat has further demonstrated his passion for educating the engineers of tomorrow through his involvement in the creation of three College of Engineering programs in manufacturing engineering and serving on students' thesis committees. His uncompromising commitment to excellence and results has benefitted generations of students.
Patrick Shanahan video profile
Early Career
Sergey Karayev, '09 B.S. Computer Science & Engineering
Co-founder, Gradescope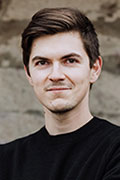 Determined to solve an educator's biggest headache, grading papers and exams, Sergey Karayev teamed up with fellow graduate students to develop Gradescope, an online tool that applies artificial intelligence to assessing student work in STEM classes and other disciplines. By identifying and grouping similar answers, Gradescope helps teachers grade a large number of papers more consistently in substantially less time. Instructors receive detailed feedback on students' learning, and have more bandwidth to focus in the classroom.
Sergey began developing Gradescope while pursuing a Ph.D. in computer vision and artificial intelligence at UC Berkeley. Sensing the product's commercial viability in the education market, Sergey combined remarkable entrepreneurial acumen with machine learning expertise to transition Gradescope from a university project into a start-up company. Working closely with his cofounders, Sergey was involved in all aspects of the company, leading development of the artificial intelligence features, refining programming on the front and back end, and configuring the use of Amazon web services, as well as working to raise capital, find office space, and even publish academic articles about Gradescope.
Today, Gradescope is among the most highly regarded grading programs in academia. Since 2014, over 500,000 instructors, students and universities have used Gradescope, with over 60 million student answers graded. In fall of 2018, Gradescope was acquired by Turnitin, a company whose plagiarism-detection service and other projects have already reached 30 million students in 140 countries. With Gradescope, Sergey is furthering his mission to better the world through improved education.