By encouraging collaboration across disciplines and tackling the tough engineering problems of our time, the College of Engineering is experiencing explosive growth—not only in funding but in patents, inventions, and the advancement of basic science.
Working side-by-side with faculty and industry, our students are learning how to predict earthquakes, build fuel cells, and save lives through prevention and medicine. Together, we're asking big questions and finding that the answers are changing our perceptions of what's possible.
Use the links at right to look up faculty, areas of research, and research opportunities and facilities.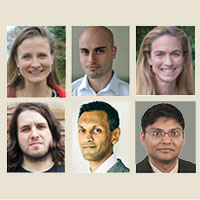 Faculty Finder
Find faculty in all 10 UW Engineering departments by searching on their name, research areas, or departments.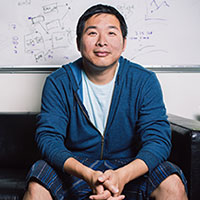 Faculty Profile
Gary Hsieh, an assistant professor in Human Centered Design & Engineering (HCDE), studies incentives, motivation, and the tools that make our lives more efficient. He's researched mindfulness, nutrition, teen moms, activism, volunteering, video games, and advertising. Hsieh says his research is about everyday life. Read Hsieh's full profile in The Whole U