We look forward to reopening study abroad programs for UW engineering students in 2022. Please visit the UW Study Abroad COVID-19 (coronavirus) updates & FAQ page for more information on impacts to COE study abroad programs. More information about programs in 2022 and beyond will be announced to students starting in Autumn 2021.
The College of Engineering and its departments support a variety of programs to give students opportunities to study and research abroad and prepare for a global engineering career.
Engineering is an international and collaborative occupation; the most pressing environmental, health, and technological issues cross international boundaries. Today's engineers need to understand global cultures, issues, and forces to work with projects and clients in an international context.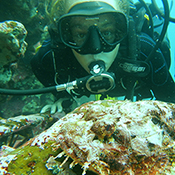 "While my education at the UW expands my technical engineering skills, studying abroad promoted personal growth and shaped the necessary soft skills that anyone would need in the workplace or in research."
— Madison Gallagher, Bioengineering
Semester Abroad in Ecuador
Program highlight
In this autumn quarter program, earn credit for core engineering courses while exploring the ancient and contemporary engineering marvels of Rome.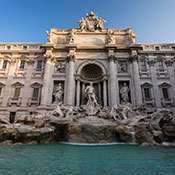 Tips for getting started
Start early! You will need to do significant advance planning to study abroad and should begin your planning process at least a year before you plan to go abroad.
Consider what you most want to gain from an international experience and what is most important to you, such as academics, program length, location, level of independence, and more.
Attend Engineering Study Abroad info sessions
Begin learning about financing your experience abroad.
Talk with your academic adviser about how to fit an international experience into your degree plan. Here are some tips:

Ask your adviser for recommendations on study abroad programs, locations, and institutions that would be beneficial for you and your major.
Have your adviser review your transcript and degree plan with you to discuss what credits you need to fulfill to graduate on time, and identify quarters when it might be easiest for you to study abroad.

Talk with other engineering students that have studied abroad and learn about their experiences, such as these students that studied ancient structures in Rome.
Request an advising appointment Request an advising appointment for engineering study abroad with Mike Engh in the College of Engineering.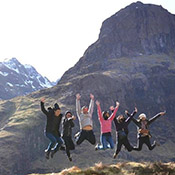 "Through studying abroad, I far exceeded the boundaries of what I thought I could do. In the classroom, I feel I am better able to understand how the concepts I have learned relate to a range of contexts different than that of the US."
— Aaron Joya, Human Centered Design & Engineering
Semester Abroad in Scotland
Study Abroad programs
While the UW has many more Study Abroad programs, these programs work well for engineering students:
Academic Year/Semester Summer/Early Fall
Broadening your search
These sections provide tools for planning a study abroad experience and more international opportunities:
UW resources
A clearinghouse of campus-wide study abroad opportunities and is a great source of information on exchange programs.

Engineering Study Abroad Planning Guides

These resources can help you plan to earn credits while abroad that will count toward your engineering degree requirements.
A student organization that collaborates with communities around the world to design and implement sustainable engineering projects.
A UW office to help facilitate safe and successful international travel for the UW community, with travel planning and registration, global travel notifications, and insurance.
Funding opportunities
Information on scholarships specifically for UW students studying abroad, including awards for STEM students
An endowed scholarship that awards up to $5,000 to student STEM students studying in UW exchanges at Asian universities.
Offers fellowships to UW graduate students and undergraduate honors students to travel the world without participating in research or classes.
Promotes and funds the exchange of graduate students in CEE with programs in Scandinavia and the Baltics.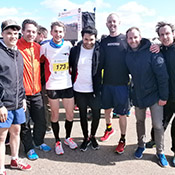 "My time in Berlin has been such an amazing experience! Not only have I grown as a student and engineer, but more importantly as a person and I am forever grateful for the experience I have gained while studying abroad."
— Taylor Goade, Mechanical Engineering
Semester Abroad in Germany