Embracing the Power of Diversity, Equity and Inclusion (DEI)
Steve Chisholm, B.S. 1986 Mechanical Engineering
VP, Mechanical & Structural Functional Chief Engineer, The Boeing Company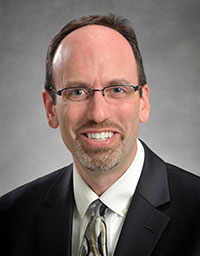 Steve Chisholm has transformed the landscape for underrepresented engineers at The Boeing Company, within academia, and throughout the aerospace industry. Throughout his technical and leadership roles at Boeing, where he currently serves as vice president and Mechanical & Structural Functional Chief Engineer, Chisholm has made contributions far exceeding his roles as an innovation leader and engineer, to include his work in mentoring and advocacy for diversity in engineering.
After graduating from the University of Washington, Chisholm joined The Boeing Company as a structural analyst. Subsequent roles included senior engineer on 747 development and associate technical fellow. Throughout his 36-year tenure with Boeing, Chisholm has recruited and mentored diverse candidates, providing opportunities for notable projects and initiatives and advocating for promotions. In 2018, inspired by declining numbers of women in structural engineering, Chisholm co-founded Women in Structures Engineering at Boeing (WiSE). Today, WiSE is a model for organizations across Boeing designed to address bias and remove barriers for underrepresented engineers to leadership positions. In addition, Chisholm is an executive sponsor of the Boeing Structures Diversity Council and an active member of the Boeing Women Inspiring Leadership resource group.
Outside of Boeing, Chisholm is a member of the American Society of Mechanical Engineers (ASME) and served on the steering committee for the inaugural 2021 Increasing Women in Mechanical Engineering Conference. In 2022, Chisholm received the Rodney D. Chipp Memorial Award from the Society of Women Engineers in recognition of his work to advance women in engineering fields. As the Boeing-UW Executive Focal he has connected female leaders at Boeing with students, and he has supported funds for UW Women in Science and Engineering, Women in Chemical Engineering and other diversity scholarships.
Creating a Healthier and More Just World
Dwayne Dunaway, M.S. 1994 Bioengineering; Ph.D. 2001 Bioengineering
Chief Research Engineer and Co-Founder, NanoString Technologies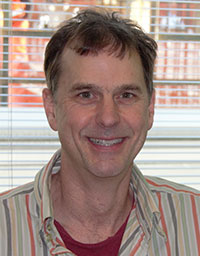 Advances in medical science rely on the development of technology platforms that are not only novel and effective, but that can be commercialized to support physicians and researchers who study diseases. A leader in innovation and technology development, Dwayne Dunaway has astoundingly guided five instrument platforms from concept to commercial launch, impacting fields as diverse as cancer immunology, gene regulation and diagnostic assays for breast cancer.
Dunaway received his M.S. and Ph.D. in bioengineering from the University of Washington. After graduating in 2001, he worked as a research scientist at the Institute for Systems Biology in Seattle, developing the technology that would evolve into his company NanoString Technologies. He co-founded NanoString Technologies in 2003, guiding the development of several key technologies for the company including the nCounter analysis system, the GeoMx digital spatial profiler and the CosMx single cell imaging platform. In his current role at NanoString, Dunaway serves as the Chief Research Engineer, managing internal research teams of 10-20 people that encompass research engineering, software and chemistry.
As a leader, Dunaway applies his creativity and resilience to engineering innovative solutions that impact patients with cancer and other diseases. He blends optics, fluids and chemistry to develop instruments from inception to prototype – instruments that are used by clinical labs worldwide. His contributions in spatial biology, a field he helped to pioneer, have expanded our understanding of tumor development and contributed to the treatment of previously incurable diseases by driving transformative cell and gene therapies. Dunaway's platforms have resulted in more than 6500 peer-reviewed publications. His contributions at NanoString cross disciplines and benefit the company, researchers who use his technology, and the patients who receive the therapies that his technologies advance.
Translating Innovation into Impact
Alain Adjorlolo, B.S. 1979 MSE; M.S. 1981 MSE; Ph.D. 1985 MSE
Project Engineer, Lead, Advanced Materials, The Boeing Company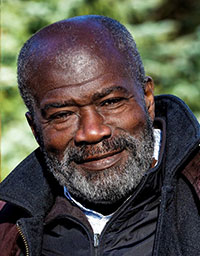 Corrosion assessment and prevention is critical for aircraft design and maintenance, yet the topic has few experts due to its technically challenging nature. One such expert is Alain Adjorlolo, a pioneer and innovator in the field, who holds 10 granted patents and 11 patent applications on corrosion inhibitors, adhesives and composites. Adjorlolo has built a career and reputation as a highly respected engineer via technical advances that have influenced modern aircraft design and advanced sustainability across the industry.
After graduating from the University of Washington, Adjorlolo joined The Boeing Company as a fledgling support engineer, and today serves as a project engineering lead for advanced materials. Over his 31-year career, he has made many significant contributions. His design of a corrosion risk assessment tool is now industry standard for minimizing risk of galvanic corrosion of aluminum structures in assembly with carbon fiber composites, extending the airplane's heavy maintenance interval from eight to twelve years. He streamlined production of the one-piece carbon fiber airplane frames used on all Boeing 787 aircrafts while maintaining compliance with corrosion requirements. With increasing emphasis on environmental sustainability, Adjorlolo is leading the charge to eliminate hazardous materials commonly used in corrosion prevention. In doing so, he's built a roadmap for more accurately assessing the long-term protection performance of non-hazardous substitutes in the commercial aviation ecosystem of the future.
His expertise is highly sought after across Boeing teams as well as in his home department at the UW. An affiliate professor of MSE, Adjorlolo is commended by his students for his unique ability to communicate complex information. In 2022, Adjorlolo was named a Technical Fellow at Boeing, a designation held by less than 500 engineers. He received the Black Engineer of the Year Award in Outstanding Contribution in Industry category from US Black Engineer and Information Technology in 2020 and was featured in Innovation Quarterly in 2021.
Dean's Award
Anne Dinning, B.S. 1984 Computer Science & Engineering
Managing Director and Executive Committee member, the D. E. Shaw Group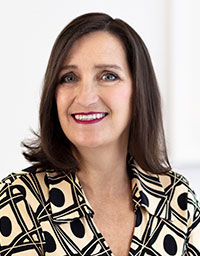 With a background in computer science, Anne Dinning made an unusual career choice: joining a fledgling investment and technology firm, D. E. Shaw. Today, thanks in part to Dinning's leadership, D. E. Shaw is one of the most successful and well-regarded investment management firms in the world. Dinning is a member of a six-person Executive Committee that manages more than 2,000 employees worldwide and $60 billion in capital.
Dinning received a bachelor's in computer science from the University of Washington in 1984, then worked as a programmer in Seattle before joining a graduate program at New York University. After receiving her Ph.D., Dinning accepted an offer as one of the first twenty employees at D. E. Shaw, specializing in quantitative investment strategies.
Quantitative investing uses computer-based stochastic models to predict changes in market conditions for liquid assets, and a firm's success is dependent on the expertise of the scientists and engineers it can hire. Among her roles at D. E. Shaw, Dinning oversaw many of the firm's investment strategies, including energy, benchmark-relative equities, and long-short equities, as well as serving on the Risk Committee. Dinning played a key role in the growth and development of the firm, and helped to advance quantitative investment management in the global financial industry. Her commitment to ethical standards in investment management has provided a model for the next generation of financial service providers.
In addition to her professional accomplishments, Dinning has contributed significantly through her service work. She serves on the boards of the Robin Hood Foundation, Partners in Health, Math for America, and Code.org. At the UW, she is a member of the Foundation Board, the Allen School Advisory Board and served on the UW Futures Committee; she is a University Laureate and received the Paul G. Allen School of Computer Science & Engineering's 2013 Alumni Impact Award.