The College of Engineering is launching an incredibly important initiative for our future – an inclusive and wide-ranging strategic planning effort that will culminate in fall 2021 with the release of a strategic plan that articulates a bold, transformative and achievable vision for the College.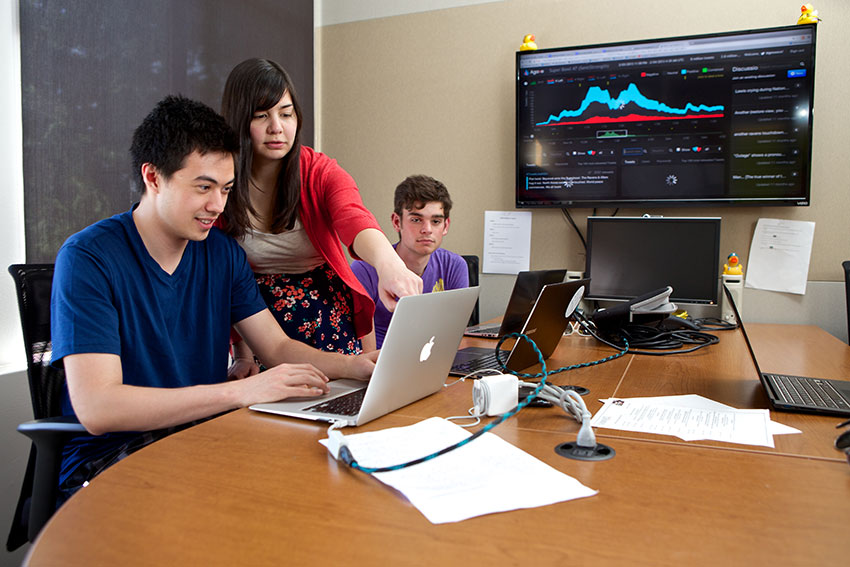 We find ourselves in unprecedented times, and you may wonder why we are moving forward with strategic planning during this period of uncertainty. We are a resilient community of problem-solvers and innovators. Planning for the future now ensures we will be well prepared when we get to the other side of the COVID-19 pandemic.
Suzie Pun, Robert F. Rushmer Professor of Bioengineering and Nate Sniadecki, Professor of Mechanical Engineering will lead this initiative as co-chairs of a 25-member Steering Committee. The Committee will serve as the primary working body for the effort—exploring bold and diverse ideas and options for the college's future, examining research and data, conducting analyses, and reviewing and shaping drafts of the strategic plan. The process will actively seek and respond to input from members of the CoE community and other important stakeholders inside and outside UW. Thus, a critical role of the Committee will be to ensure numerous and varied opportunities for stakeholder engagement.
To assist the College, we have retained AKA Strategy, a consulting firm that has extensive experience in strategic planning for institutions of higher education and has worked with numerous large public universities and colleges of engineering. The AKA consultants will serve as facilitators of the process.
We will provide opportunities for all members of our community to participate in the planning process as well as regular updates on its progress. I hope that you will take time to provide your input when the opportunities arise. By doing so, you will have the chance to help craft a vision, determine priorities, and set goals for the College—thereby shaping our future in fundamental ways.
Nancy Allbritton, Ph.D., M.D.
Frank & Julie Jungers Dean of Engineering
Submit your feedback
Participate in the planning process by submitting your comments.