Each year, the UW Engineering dean recognizes two exceptional students for academic excellence. Students must meet specific eligibility requirements and are selected from among those nominated by department chairs and reviewed by a selection committee.
Selection criteria include grades, rigor and distribution of courses, research experience, extracurricular activities, and leadership.
2023 Dean's Medal Nominees
Vanessa Affandy, Electrical & Computer Engineering
Drew Burky, Materials Science & Engineering
Joshua Cheng, Aeronautics & Astronautics
Elizabeth Drenckpohl, Industrial & Systems Engineering
Xiaohan Feng, Human Centered Design & Engineering
Teng-Jui Lin, Chemical Engineering
Ingrid Phillips, Civil & Environmental Engineering
2023 Dean's Medalists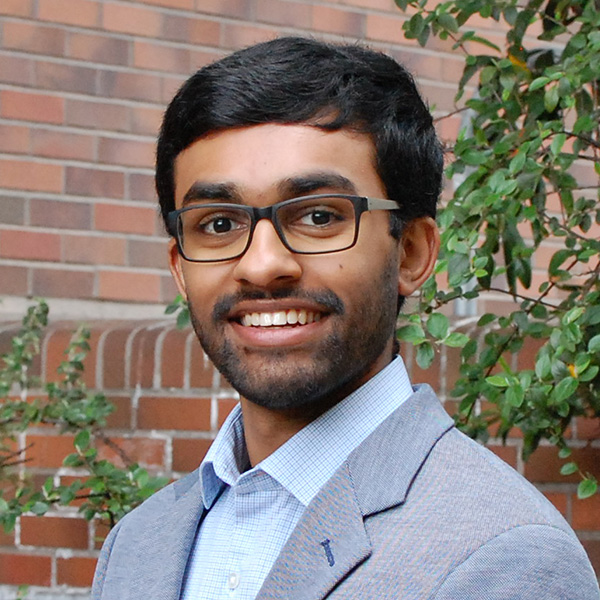 Sidharth Lakshmanan
Computer Science & Engineering
Exploring new applications of computer science during the day and singing in the University Chorale at night, Sidharth Lakshmanan is using his time at the UW to harmonize his cross-disciplinary research interests with his commitment to expanding access to learning opportunities through the Husky Coding Project.
Sidharth's research spans computer architecture, machine learning and biology. His work with professor Jeff Nivala and grad student Phil Leung in the Molecular Information Systems Laboratory blending computer science and biology through the encoding of protein structures resulted in a first co-author paper submission to the International Conference on Learning Representations. He is also being mentored by Zihao Ye at the System, Architecture, Machine Learning, and Programming Language (SAMPL) Lab, where he is working on a project to train a billion-parameter Graph Neural Network on a single GPU.
Dedicated to social impact, Sidharth worked with Project Sidewalk at the Makeability Lab, a project making sidewalks more accessible across 10 cities in three countries. Recognizing the dearth of software internships for underclassmen and non-CSE majors, he helped grow the Husky Coding Project from 10 to 80 students. After graduation, Sidharth will continue his education at the Allen School while interning at Palantir and SpaceX.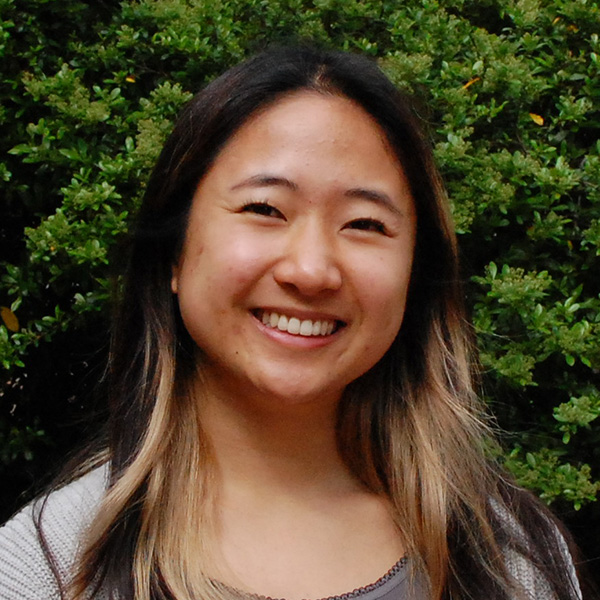 Joanne Liu
Bioengineering
Recognizing the inequities that can make access to both health care and academic opportunities challenging, Joanne Liu is using her time at the UW to develop tools and tests for more accessible healthcare and create opportunities for diverse mentorship in bioengineering.
At the UW, Joanne is involved in diagnostics research and clinical research with the potential to reduce global health disparities, especially across racial and ethnic groups. Her development and optimization of point-of-care assays that detect COVID-19 in saliva samples have the potential to improve accessibility of diagnostic testing. Joanne's work on treatment outcomes for viral hepatitis and liver diseases with Stanford University and the UW resulted in two published papers and shed new light on racial and ethnic disparities in chronic hepatitis B care in the U.S.
Her commitment to addressing inequity extends beyond the lab into the Biomedical Engineering Society and the JEDI (Justice, Equity, Diversity, and Inclusion) Committee, where she is helping to provide students from diverse backgrounds with culturally-aware mentorship. She has been recognized for her work with a Mary Gates Research Scholarship and inclusion in the UW's Husky100. After graduation, Joanne plans to continue her clinical research and pursue a medical degree.