Distinguished Achievement in Industry - Jeet Bindra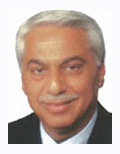 Jeet Bindra, President of Global Manufacturing for Chevron Corporation, encourages future industry leaders with key messages: "maintain the highest level of ethics and integrity, never stop learning, dream big, work hard to get there, and success follows when people come first." Success has come to Jeet Bindra through perseverance and living his principles. Raised in poverty in India, he learned the value of hard work and sacrifice.
He received a BS in chemical engineering from the Indian Institute of Technology, then chose to pursue a master's degree at the University of Washington. He took out a loan for his plane ticket to Seattle and arrived in the US with $8 in his pocket. In 1977 Bindra joined Chevron as a research engineer, beginning his 30-year career with the company. He propelled up the career ladder but hit a barrier to upper management. A colleague told him that because he looked and dressed differently and had an accent, it would be difficult to move past middle management. Bindra took this as a challenge, and through personal initiative, along with a gradual corporate cultural change, he shattered the glass ceiling to help dispel the myths about minorities and women common at that time.
Among his many career accomplishments, Bindra led an effort to negotiate the financing, design, and construction of a pipeline from the Tengiz Field in Kazakhstan to the Black Sea. He is a past chairman of the board of the South Asian American Leaders of Tomorrow (SAALT), was vice chairman of the Association of Oil Pipe Lines, and now chairs the Business Leadership Council of SAALT and serves on the board of directors for GS Caltrex.
Distinguished Achievement in Academia - Savio Woo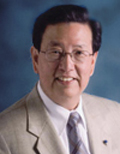 At the 1998 Winter Olympics, Dr. Savio Woo received the first gold medal of the games, not for athletic prowess but for his extraordinary contributions to the science of sports medicine. He is the second of only four scientists so honored with this special medal by the International Olympic Committee. Woo received his MS and PhD degrees in mechanical engineering from the University of Washington and was a pioneer in bioengineering research during the birthing of the discipline. His landmark research on the biomechanics of the knee and healing of ligament injuries prompted orthopedic surgeons to abandon weeks or months of cast immobilization that traditionally followed surgery. Woo showed that rehabilitation with controlled movement and exercise speeds healing from devastating injuries, and he used robotics to develop better surgical procedures for both world-class athletes and all sports lovers.
Woo founded and directs the University of Pittsburgh Musculoskeletal Research Center, a multidisciplinary enterprise where engineers, biologists, physicians, and surgeons work together. He also holds the prestigious title University Professor of Bioengineering. His research teams are now tackling ligament healing on the molecular and cellular levels through functional tissue engineering. He is the rare scientist who is a member of both the Institute of Medicine and the National Academy of Engineering. For his work, Woo has been recognized by many professional societies including the Bioengineering Division of ASME, the Institute of Medicine, and Academia Sinica (Taiwan).
Entrepreneurial Excellence - Rob Short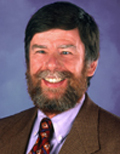 Starting with a two-year technical degree in Ireland, Rob Short rose to become a major executive in the world's largest software company, responsible for the world's most influential software system, Windows. Short grew up in Cork, Ireland, where he studied electrical engineering at a technical training school. He then took a job as a technician at Digital Equipment Corporation (DEC).
His life changed dramatically when a manufacturing problem brought one of Digital's very best hardware engineers to Ireland. Short's curiosity and desire to learn made quite an impression, and Short was invited to join the team at the DEC headquarters in Massachusetts, at that time home to the best engineering team in the computer world. During this exciting era, DEC began to design a next-generation computer system, the VAX-11/780, which would transform educational and industrial computing for over a decade. Short's impressive work generated another invitation—to join the newly created DECwest Engineering team in Washington as hardware expert and principal engineer. The group was building an advanced (even by today's standards) real-time operating system for which Short designed the processor.
In 1988 Short and other DEC members joined Microsoft, a move that literally revolutionized the world by catapulting the PC industry forward. Short led the team that built the hardware for the Windows/NT operating system and helped invent the concepts enabling the creation of modern portable operating systems. Short played a significant role in developing "Plug and Play" (one of his 12 patents), which enormously simplified the human–computer interface for home PC users and made practical today's easy-to-use USB devices. Short was named corporate vice president for Windows Core Technology at Microsoft in 2000, a position he held until December 2007. He holds an MS in computer science and engineering from the University of Washington.
Distinguished Service - Donna Sakson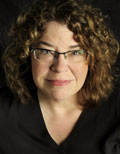 Just three years out of college and with $10,000 of her own money, Donna Sakson founded the technical communications firm Sakson & Taylor, Inc. She wanted to build her business to last 100 years and had three basic goals: to write top-quality software documentation, conduct business ethically, and make a living doing it. She handily accomplished those goals and built the largest technical communication firm in the United States and one of the largest woman-owned businesses in the nation and world. In 2006 she sold the company to Aquent.
Throughout her career Sakson has been a role model for community involvement and service, leading with heart and social conscience. She has been a defining influence in the rapidly growing field of technical communication. Her leadership in the 25,000-member Society for Technical Communication includes more than 20 years of activity, moving from president of the UW student chapter in 1981 to president of the international professional organization in 1997. As a student she received scholarships and is now giving back to the next generation with special emphasis on scholarships to bring more underrepresented students into the technical communication field. Sakson developed a people-oriented firm with a dedication to service. Sakson & Taylor created a website to generate disaster relief donations for victims of Hurricane Mitch in 1998, and in 2001 organized an India earthquake employee donation drive. Locally, Sakson's contributions are extensive, benefiting organizations such as Hopelink, Boys & Girls Club of Seattle, Action Against Hunger, UNICEF, and the Red Cross. She holds a BS in technical communication from the University of Washington and received the department's Distinguished Alumnus Award in 1999.
Early Career - Gail Murphy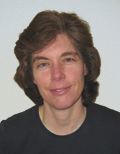 Gail Murphy has been recognized as one of the strongest and most promising researchers of her generation in computer science. The focus of her highly regarded research and teaching is software engineering. During the ten years since receiving her PhD, she has made significant contributions to understanding and reducing the problems associated with large evolving software systems. Her work provides software developers with tools that enable them to manage, evolve, and collaborate on the structure of the systems they are developing at design time and in source code.
Murphy is a professor of computer science at the University of British Columbia (UBC), where she stands out for building a world-class research program from the ground up. She is a highly valued advisor to many graduate and undergraduate students, almost all of whom have gone on to research positions in industry and academia. Murphy challenges students to look at new things with a disciplined, questioning eye.
Her academic honors include a NSERC Staecie Fellowship, the most prestigious award for young scientists and engineers in Canada; the CRA-W Anita Borg Early Career Award, which recognizes work in academia and industrial research labs that advances women in the computing research community; the Dahl-Nygaard Junior Prize from AITO, which recognizes the potential of young researchers; and a UBC Killam Research Fellowship. She received a BSc degree in computing science from the University of Alberta, and MS and PhD degrees in computer science and engineering from the University of Washington.
---
Questions about the Diamond Awards? Contact Nancy Anderson at (206) 685-2422.