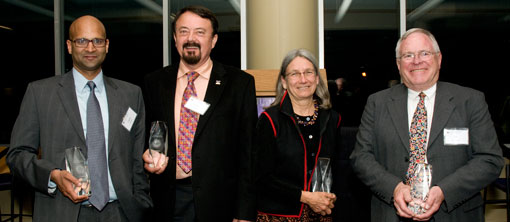 2010 Diamond Award Winners Tapan Parikh, Loren Carpenter, Susan Bolton, and Jim Williams. (Richard Citta not pictured.)
Distinguished Achievement in Industry -
Richard Citta
'71 MS, Electrical Engineering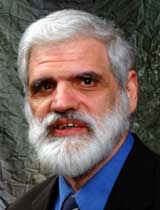 Television passed through a watershed year in 2009 with the termination of the 70-year-old analog system and the nationwide adoption of digital high-definition transmission. Digital TV was science fiction when Richard Citta was working on his master's degree. Over his long career as a research engineer at Zenith Electronics, he played a critical role in pioneering HDTV and ensuring that our sets are beaming gloriously sharp images and Dolby Digital surround sound.
Citta conceptualized 8-level vestigial side-band (8-VSB) transmission that enabled the over-the-air terrestrial broadcast system that is now standard in North America and several other countries. As lead project engineer he was chief architect of system design and key developer in all the fundamental patents. The lack of interference with analog channels in the "spectrum compatible" 8-VSB system allowed the Federal Communications Commission to implement a 10-year transition from analog to HDTV. Since 1999 U.S. consumers have bought more than 200 million HDTV sets. The energy efficiency of VSB transmission also has significantly reduced energy consumption and freed up spectrum for new wireless services and enhanced public security.
Colleagues describe Citta as exemplifying "the best in the engineering field" and a true educator and mentor who encouraged his team to think outside the box. He holds more than 100 patents and has received numerous honors for his work, including Zenith's Robert Adler Technical Excellence Award and the IEEE 2006 Masaru Ibuka Consumer Electronics Award, the highest honor in this technology sector. In 1997 his team received an Engineering Emmy from the Academy of Television Arts and Sciences. Citta is now a private consultant working on concepts to advance digital TV for use in rapidly moving vehicles and small handheld devices.
Distinguished Achievement in Academia -
James Williams
'68 PhD, Metallurgical Engineering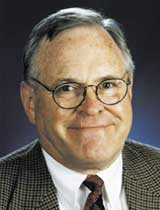 The world's leading authority on titanium alloy, Jim Williams was one of the first researchers to demonstrate its potential applications in aircraft use. His work in academia and industry resulted in technologies that forever changed the landscape of military and commercial aviation by improving safety, fuel efficiency, and environmental impact. Additionally, his work at GE to decrease titanium defects in aeronautical turbine engines has had dramatic results for the flying public, as no catastrophic engine failures have occurred since his work was implemented.
Williams is professor and Honda Chair of The Ohio State University's Department of Materials Science and Engineering. He previously held research and leadership positions at General Electric, Boeing, and Rockwell, and also spent 13 years at Carnegie Mellon University, where he was a professor, president of the Mellon Institute, and dean of engineering.
He has published over 200 papers and holds two patents, and has been extensively involved in technology policy concerning materials. Williams serves as commissioner on the National Research Council Commission for Engineering and Technical Systems and chairs the Los Alamos National Laboratory Division Review Committee, Materials Science and Technology. He has been dedicated to his students, and has served as advisor or co-advisor to 16 doctoral and four masters' students. He is a member of the National Academy of Engineering and the Air Force Scientific Advisory Board and a fellow of ASM International (the materials information society) and TMS-AIME (The Metallurgical Society of the American Institute of Mining).
Entrepreneurial Excellence - Loren Carpenter
'76 MS, Computer Science & Engineering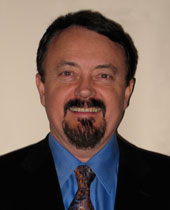 Anyone delighted by animated films such as Toy Story, Finding Nemo, and Cars, or amazed, thrilled, or fascinated by Jurassic Park, Titanic, and The Matrix, can thank Loren Carpenter. This internationally recognized pioneer in computer graphics has exerted game-changing impact on the entire film industry and other digital media.
Carpenter created the world's first fractal movie in 1980, a two-minute aerial zoom through a mountain range, accomplished by a set of algorithms based on fractal geometry that for the first time allowed computer rendering of complex landscapes and objects. Previously such a two-minute flyby scene would have required nearly 3000 hand-drawn frames. At the time, he was a graphics expert at Boeing with a desire to create realistic landscapes as a backdrop for airplane videos. This demo film, Vol Libre, won a rare standing ovation at a major computer graphics conference and landed him a new position with Lucasfilms, where he applied his technology to the famed "Genesis" scene in Star Trek II: The Wrath of Khan.
Carpenter has been chief scientist at Pixar since 1986, when the company spun off from Lucasfilms. He and Pixar colleagues took computer animation to new heights by perfecting graphics for texture mapping, programmable shading, and other effects. Pixar's RenderMan software is the technical heart of every Academy Award visual effects winner of the past 15 years. Carpenter and two colleagues have their own Oscar, awarded in 2001 for RenderMan.
Carpenter and his wife, Rachel, also founded their own company, Cinematrix, focused on his patented interactive entertainment system that allows large audiences to play a variety of games together and experience another level of human-computer interaction.
Distinguished Service - Susan Bolton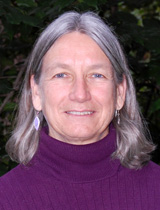 Educator, mentor, role model, engineer, project manager, camp counselor, translator, and friend are among the many hats Susan Bolton wears as the faculty advisor to the UW Student Chapter of Engineers Without borders (EWB-UW). Over the last four years, Bolton has mentored more than 150 UW students in their pursuit of engineering solutions to improve the quality of life in several impoverished villages in a remote, mountainous area of Bolivia.
In a region with poor sanitation, scarce clean water, significant health problems, and difficult access to markets, Bolton and her student teams work with villagers to implement sustainable changes. A project on roofs-and-stoves improved indoor air quality and health by providing corrugated roofs and student-designed, well-ventilated cook stoves to more than 50 households. A project to stabilize seven miles of rugged, unpaved road provided better access to schools, markets, and health clinics for more than 5000 people. The national EWB organization honored EWB-UW with its 2008 International Humanitarian Award. Village requests for more assistance affirm the value of their work.
Bolton holds a doctorate in civil engineering and is an adjunct professor in UW Civil & Environmental Engineering and a professor in the College of Forest Resources. In nine visits to Bolivia since 2006, Bolton has developed a multi-cultural teaching method that emphasizes hands-on engineering problem solving in difficult field conditions. Professional colleagues and students describe her as a dedicated, passionate, inspirational, and tireless leader. Beyond benefiting Bolivian villagers, her work leaves an indelible mark on students by honing qualities and skills such as compassion, curiosity, perseverance, confidence, leadership, innovation, and community building.
Early Career - Tapan Parikh
'07 PhD, Computer Science & Engineering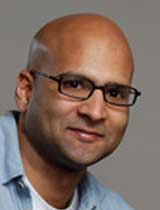 Tapan Parikh is transforming the world's poorest areas by harnessing and translating technology. Since his UW graduate school days, Parikh has worked in both rural India and Guatemala to address problems that hinder the open market. Working collaboratively with communities, he designs, evaluates, and deploys appropriate information systems that support sustainable economic development.
In India Parikh realized that the efforts of microfinance groups suffered from poor paper-based record keeping. He developed cell phone software that allows a user to take a bar code picture. The interface then automatically prompts the user, with voice prompts for the illiterate, to input the numbers. The result is greater transparency, accurate record keeping, and a higher loan success rate. It's a technique he also used in Guatemala, where he retrofitted cell phones so coffee growers can find the best bean prices and document their aid needs.
MIT's Technology Review in 2007 named Parikh "Humanitarian of the Year" and a top innovator under the age of 35. He has received Intel and NSF fellowships and in 2008 was recognized as one of Esquire's "Best and Brightest." Parikh is an assistant professor at Berkeley's School of Information and holds an affiliate appointment in the UW's Computer Science & Engineering department. He has a Sc.B. degree in molecular modeling with honors from Brown University, and M.S. and Ph.D. degrees in computer science from the University of Washington.
---
Questions about the Diamond Awards? Contact Nancy Anderson at (206) 685-2422.