Distinguished Achievement in Industry (2 honorees)
Paul M. Anderson, '67 BS Mechanical Engineering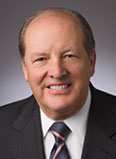 Paul Anderson is known for returning struggling corporations to profitability. A thoughtful and strategic leader, Paul has mentored numerous executives who became CEOs in their own right, utilizing what they learned from Paul's example.
Paul's 40-plus-year career began at The Boeing Co. where he worked as a draftsman to put himself through the University of Washington. After earning an MBA in Operations Management from Stanford University, Paul joined Ford Motor Company where he worked in product development. He went on to work in the energy sector, ultimately becoming President and CEO of PanEnergy in 1995. Paul led the merger between PanEnergy and Duke Power Company to create Duke Energy. In 1998 he joined The Broken Hill Proprietary Company Ltd. (BHP), a natural resources group so vital to Australia's economy that it was referred to as "The Big Australian." BHP was in crisis, and Paul's responsibility was "to ensure that it survived and prospered." During his tenure as CEO, he restored the company's financial health and merged it with Billiton, the Anglo-African miner, to form dual-listed BHP Billiton, today the largest resources company in the world. During the first decade of the millennium, BHP Billiton achieved the largest increase in market capitalization of any public company. In 2003, after retiring from BHP Billiton, Paul returned to the then-struggling Duke Energy, where he served as Chairman and CEO for three years, returning DUK to profitability once again.
Paul currently serves on the boards of BAE Systems (BAE) and British Petroleum (BP). In the aftermath of the Gulf of Mexico oil spill, Paul assumed leadership of BP's Safety, Ethics and Environmental Compliance Committee of the board, directly influencing the future direction of these essential operations.
His past board memberships include Baker Hughes, BHP Billiton, Spectra Energy, Fluor, Temple-Inland, Kerr-McGee and Qantas Airways.
Jon Magnusson, '75 BS Civil Engineering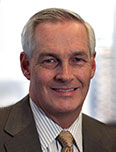 Jon Magnusson is the Chairman and CEO of Magnusson Klemencic Associates (MKA), a 160-person international award-winning structural and civil engineering firm in Seattle.
Jon began his career at Skilling Helle Christiansen Robertson (SHCR) which became MKA. He quickly rose through the ranks at SHCR, being elected to vice president at age 29 and elected CEO at 34. With professional licensure in 24 states, Jon has led MKA as the firm worked on projects in 47 states and 49 countries, totaling over $73 billion worth of projects designed. Jon personally has had 24 projects recognized with American Council of Engineering Companies (ACEC) national engineering excellence awards in the last 26 years.
He has been responsible for the structure of many Seattle landmarks including the Experience Music Project, KeyArena, Benaroya Hall, Safeco Field, Seahawks Stadium, and the Seattle Central Library.
Jon received two different "Structural Engineer of the Year" awards, first by the Structural Engineers Association of Washington in 1999 and again by ACEC of Washington in 2001. In 2003, the Washington Society of Professional Engineers named him engineer of the year and he was elected to be an honorary member of the American Institute of Architects. In 2008, he was elected to Distinguished Member grade by the American Society of Civil Engineers. In 2011, Jon received the Designer Lifetime Achievement Award from the American Institute of Steel Construction, with special recognition for maintaining the voice of reason in discussing structural integrity after the 9/11 tragedies.
Jon has been active in the community volunteering with Water 1st International, the Boy Scouts, Seattle Rotary Club, Seattle Children's Hospital, and founding the ACE Mentor Program of Washington.
In addition to graduating Summa Cum Laude in civil engineering from the UW, Jon holds a master's in civil engineering from the University of California, Berkeley.
Distinguished Achievement in Academia
Albert Kobayashi, '52 MS Mechanical Engineering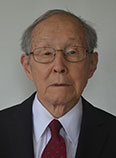 Albert Kobayashi is a world renowned expert in the fields of fracture mechanics, experimental stress analysis, and finite element analysis. His research has impacted the aerospace industry, the construction industry and healthcare. He is well-known internationally for his innovative "hybrid experimental and numerical method" for solving engineering problems. He has consulted with the National Science Foundation, Office of Naval Research, Air Force Propellant Laboratory and Boeing on issues of structural mechanics.
Albert received a bachelor's degree from the University of Tokyo in Japan before coming to the UW for his master's degree. He then earned a PhD from Illinois Institute of Technology. His distinguished academic career began in 1958 as an assistant professor of mechanical engineering at the UW. He went on to hold the Boeing Pennell Professorship in Structural Mechanics and now is Professor Emeritus.
Albert has authored more than 500 publications. A beloved mentor, he has served innumerable undergraduate and graduate students and advised more than 35 doctoral students and 50 master's students. These students have carried his legacy into academia, industry and government. Albert is a member of the National Academy of Engineering, an Honorary Member of the Society for Experimental Mechanics (SEM), a Fellow of the American Society of Mechanical Engineers (ASME), and a member of the American Academy of Mechanics. He was awarded the Order of Rising Sun, Gold Rays with Neck Ribbon from the Emperor of Japan in 1997.
Albert Kobayashi video profile
Entrepreneurial Excellence
Tom Rolander, '72 BS Civil Engineering, '76 MS Electrical Engineering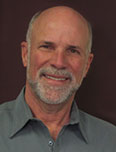 Tom Rolander caught the entrepreneurial bug early and continues today to pursue innovation. In the late 1970s, the "personal computer" was born. In the following years, computers fundamentally changed the way we work, communicate, and entertain ourselves. The computer revolution occurred because of a small group of forward-thinking individuals. Tom was one of these people, pioneering technologies that shaped the last thirty years, and he continues to create companies that improve our lives through innovation.
While studying electrical engineering at the UW, Tom met future collaborator Gary Kildall. He later joined Gary at Digital Research, which created one of the earliest and most influential operating systems, CP/M (control program for microcomputers). This operating system ran on microprocessor chips and helped transition expensive minicomputers to the more affordable personal computers that have since become ubiquitous in businesses and homes. Tom and Gary went on to create other pioneering companies together, including KnowledgeSet, producing the first CD-ROM encyclopedia. KnowledgeSet was one of the earliest examples of what we now call "multimedia," pushing the boundaries of interactive hardware and software.
In the early 1990s, Tom worked at Sony as a consultant, designing authoring software for the data Discman that used mini-CDs to store books. Though the mini-disc player didn't take off in the market, the technology heavily influenced the hand-held and portable reader devices common today. Tom's other contributions include co-founding the software company PGSoft, later sold to Novell; obtaining a patent for file synchronization; and designing the 2003 Codie award-winning iFolder internet application.
When his father was diagnosed with Alzheimer's in 2005, Tom developed peer-to-peer software to remotely help his mom care for his dad. CrossLoop, the company he founded, has logged more than 12 million downloads and was acquired by AVG. Most recently, Tom has become involved in a different kind of entrepreneurial venture: Ecopia Farms, an innovative urban indoor farm leading the next generation of agricultural sustainability in California.
Distinguished Service
Kevin Ross, '88 BS Computer Science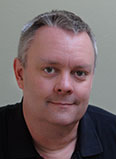 Picture an excited group of kids, working together on robots and learning math, science, and team skills in a fun and challenging project. You can thank Kevin Ross for Washington's entry to FIRST Robotics. While working as a senior design engineer at Microsoft, Kevin became concerned that enthusiasm seemed to be declining among entry-level engineers just out of college. While book-smart, they lacked passion.
Around the same time, Kevin began volunteering as a mentor for a high school robotics team as part of the nationwide FIRST (For Inspiration and Recognition of Science and Technology) program. He saw in these students the spark of passion that makes not just engineers, but passionate practitioners of engineering. In 2002 he founded Washington FIRST Robotics, focused on inspiring K-12 students to become science and technology leaders. WFR's primary method to engage students is through a technology-oriented team sport involving robotic competitions. These competitions encourage students to explore, understand, and become excited about science and engineering by building robots, working in teams, and competing statewide and nationally.
Washington FIRST Robotics works with over 7,500 students and 2000 volunteers in Washington State and matches student groups with mentors to provide high quality experiences. Their goal is to have a FIRST robotics team available for every student in the state of Washington. Kevin and Washington FIRST Robotics are changing lives across our state—inspiring the engineers of the future.