Engineering Lecture Series 2019
The Future of Food:

Protecting Human and Environmental Health
By 2050, the earth's population is estimated to reach nine billion which will intensify a growing food security crisis, exacerbated by current agricultural processes, climate change and economic inequality. Around the globe, there is an urgent need to improve the safety, efficiency and sustainability of the food supply chain. At the University of Washington, engineers and scientists are working across disciplines to manage the quality and quantity of food we eat and grow. Join us for the 2019 Engineering Lecture Series to learn more about their work to inform a brighter future for us all.
View a video of each lecture below.
Growing More with Less: Smart Tech Solutions to Feed the World
Thursday, October 10
Kane Hall 130
Faisal Hossain, Professor, Civil & Environmental Engineering
Asia has some of the fastest growing economies in the world, but it is also home to two-thirds of the global hunger population. Regional monsoons impact efficient water management and reduce agricultural yield. Professor Hossain is utilizing global weather models and satellite data to develop technology that will help farmers increase crop yield through sustainable water management.
Faisal Hossain is a professor in the Department of Civil and Environmental Engineering at the University of Washington. His research focuses on sustainable water resources engineering, building capacity and training for resource-constrained nations and institutions. His work has resulted in satellite management systems in several nations across Asia for improved water, food and energy security. Currently Faisal serves as editor for the Journal of Hydrometeorology, and the applications lead for Science Team of Surface Water Ocean Topography (SWOT) satellite mission scheduled to launch in 2021. He received his Ph.D. from The University of Connecticut and his M.S. from The National University of Singapore.
Human and Ecosystem Health: Arsenic in Food, Water, Plants and Animals
Wednesday, October 23
Kane Hall 130
Rebecca Neumann, Associate Professor, Civil & Environmental Engineering
Arsenic is a naturally occurring but carcinogenic pollutant. Its ubiquitous presence in natural and agricultural environments threatens global food security and negatively affects the health of millions of people worldwide. Professor Neumann, an arsenic expert, is advancing knowledge of how arsenic in local and global settings affects food and water quality, and the health of ecosystems.
Rebecca Neumann is an associate professor in the Department of Civil & Environmental Engineering. She leads the hydro-biogeochemistry research group, working to understand how hydrologic, chemical and biological processes interact to control chemical fate and transport. The group tackles topics such as food and water quality and global climate change, with the goal of informing management and policy decisions that protect human and environmental health. Prior to UW, she worked as a NOAA Climate and Global Change postdoctoral fellow at Harvard University in the Department of Organismal and Evolutionary Biology. She received her Ph.D. in environmental engineering from Massachusetts Institute of Technology.
Floods, Fish and People: Challenges and Opportunities in the Mekong River Basin
Thursday, November 7
Kane Hall 130
Gordon Holtgrieve, H. Mason Keeler Associate Professor, Aquatic & Fishery Sciences, College of the Environment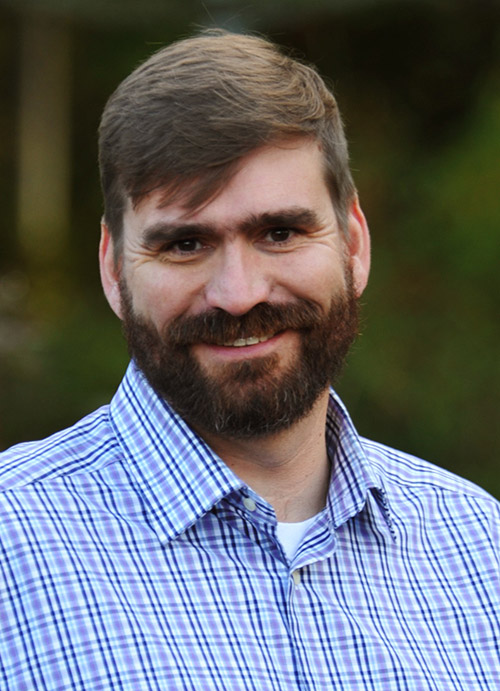 Freshwater ecosystems provide food security, energy and water to people in the Mekong River Basin. Habitat alterations, pollution, climate change and over-exploitation are putting the health and livelihood of communities at risk. Professor Holtgrieve is working in the Mekong River Basin to address how energy policy, watershed hydrology and ecosystems interact, in order to mitigate the effects of hydrologic and climatic change around the globe.
Gordon W. Holtgrieve is an ecosystem ecologist and fisheries scientist and the H. Mason Keeler Associate Professor in the School of Aquatic and Fishery Sciences at the University of Washington. The Holtgrieve Ecosystem Ecology Lab (HEEL) broadly seeks to understand human dependence on freshwater fisheries around the globe, as well as biogeochemical processes that impact freshwater food webs and community-scale effects of indiscriminate fishing. His research spans the Puget Sound, Alaska and the Mekong River in Southeast Asia. Gordon and colleagues have published more than 30 scientific papers. He earned his B.S. and M.S. from Stanford University and his Ph.D. in zoology from the University of Washington.
---
Presented by the College of Engineering in partnership with UW Alumni Association.
Past Engineering Lecture Series' on YouTube
2018

Engineering for Social Good: Assistive Robots, Environmental Equity and Disaster Relief
2017

Engineering the Data Revolution
2016

City Smarts: Engineering Resilient Communities
2015

Robots to Web Trackers: Privacy in the Age of Smart Technology
2014

Engineering the Heart: From Cell Therapy to Computer Technology
2013

Engineering Infrastructure: From Failing Grades to Future Systems
2012

Engineering Molecules: Tiny Solutions for Big Problems
2011

Re-engineering Aerospace: Flying Cleaner, Greener, Smarter
2010

Engineering in the Headlines
2009

Engineering Xtreme Challenges: Outerspace to Cyberspace
2008

Engineering Inspired by Nature: Robots, Greener Energy and Nanotech Systems
2007

Engineering the Best: Boomers, A Bridge and the Boeing 787