Engineering Lecture Series 2018
Engineering for Social Good:

Assistive Robots, Environmental Equity and Disaster Relief
Engineers have incredible potential to make a difference in our quality of life – such as maintaining independence while aging, aiding natural disaster recovery and addressing pollution for vulnerable populations. At the UW these interdisciplinary efforts blend science and technology with a focus on helping people. Join us at this year's lecture series to hear from faculty at the College of Engineering who are using their engineering skills to accelerate positive impact here and around the world.
While the 2018 lectures are over, each will be available via streaming video about a month after the lecture. Check back in November or December.
Meeting Our Global Obligations: The Hurricane Maria Energy & Health Project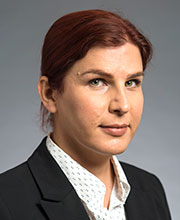 Lilo Pozzo, Weyerhaeuser Endowed Associate Professor of Chemical Engineering
In September 2017, Hurricane Maria devastated Puerto Rico and left its residents without power, water and sanitation systems. A group led by associate professor Lilo Pozzo initiated a combined research and service project to assess the disaster's impact on the health of rural residents. Learn more about this project to provide emergency clean energy to help vulnerable people when power grids fail.
Lilo Pozzo is the Weyerhaeuser Associate Professor in the Department of Chemical Engineering. In her research, she focuses on expanding the uses of nanotechnology in clean energy and healthcare applications. She leads the entrepreneurship education program in chemical engineering; along with her students, she has founded numerous technology ventures. Lilo is the leader of the Puerto Rico health and energy emergency response field-study project with student and faculty participants from numerous disciplines. Lilo received a B.S. in chemical engineering from the University of Puerto Rico at Mayagüez and a Ph.D. in chemical engineering from Carnegie Mellon University. She previously worked at the NIST Center for Neutron Research as a post-doctoral fellow.
Clearing the Air: Environmental Justice and Air Quality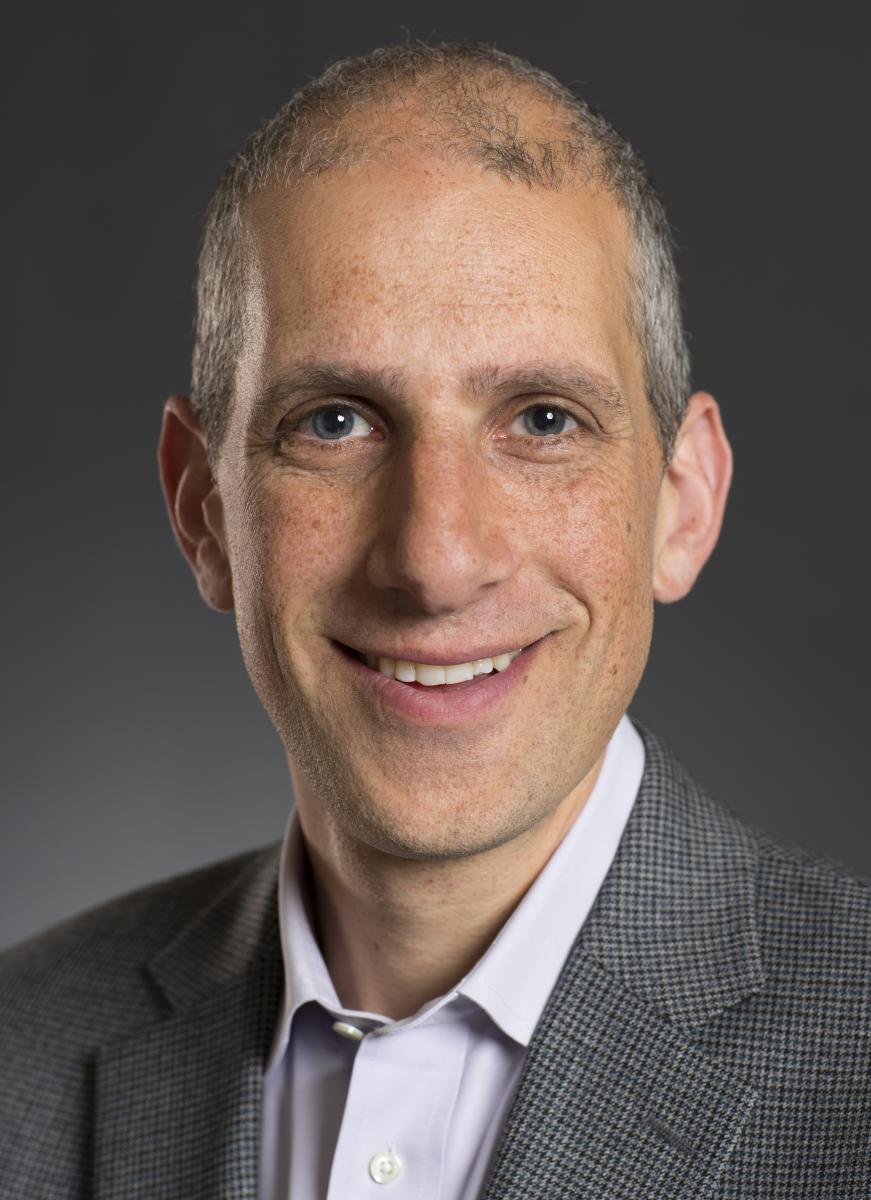 Julian Marshall, John R. Kiely Professor of Civil & Environmental Engineering
Air pollution is the leading environmental health risk in the United States, causing thousands of deaths each year. Research has revealed that, on average, people of color are exposed to more air pollution. By modeling changes in specific sources, Professor Julian Marshall is examining how air pollution impacts groups differently, and testing solutions to reduce the exposure disparity.
Julian Marshall holds the John R. Kiely Professorship in the Department of Civil and Environmental Engineering. He studies air pollution, including the health impacts of air pollution from energy systems; measuring impacts of air pollution interventions in India and other low-income countries; and investigating disparities in air pollution exposure in the U.S. Julian is the founder and director of the Grand Challenges Impact Lab, a 10-week UW study abroad class in Bangalore, India. He has contributed to grants totaling more than $30M, including a $10M grant from the EPA supporting the Center for Air, Climate, and Energy Solutions. Julian earned a B.S.E. in chemical engineering from Princeton, and a M.S. and Ph.D. in energy and resources from UC Berkeley.
Building a Robot Butler: Towards Fluent Human Robot Interaction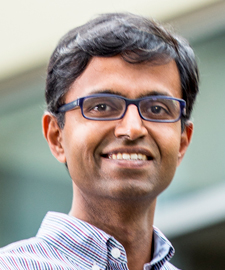 Siddhartha Srinivasa, Boeing Endowed Professor, Paul G. Allen School of Computer Science & Engineering
Human collaboration is a delicate dance of prediction, inference, and action. Building robots with the capability to interact with humans as equals has potential to improve the daily lives of those who require assistive care, such as the elderly or mobility impaired. Learn how researchers are developing these robots using mathematical models and physics-based manipulation.
Siddhartha Srinivasa is the Boeing Endowed Professor at the Paul G. Allen School of Computer Science & Engineering. Sidd is passionate about building end-to- end systems (HERB, ADA, HRP3, CHIMP, Andy, among others) that integrate perception, planning, and control in the real world. He works on robotic manipulation, with the goal of enabling robots to perform complex manipulation tasks under uncertainty and clutter, with and around people. In 2005, he founded the Personal Robotics Lab. Sidd is an IEEE Fellow, and has won several Best Paper Awards. He received a B.Tech in mechanical engineering from the Indian Institute of Technology Madras in 1999, an M.S. in 2001 and a Ph.D. in 2005 from the Robotics Institute at Carnegie Mellon University.
---
Presented by the College of Engineering in partnership with UW Alumni Association.
Past Engineering Lecture Series on UWTV
2017

Engineering the Data Revolution
2016

City Smarts: Engineering Resilient Communities
2015

Robots to Web Trackers: Privacy in the Age of Smart Technology
2014

Engineering the Heart: From Cell Therapy to Computer Technology
2013

Engineering Infrastructure: From Failing Grades to Future Systems
2012

Engineering Molecules: Tiny Solutions for Big Problems
2011

Re-engineering Aerospace: Flying Cleaner, Greener, Smarter
2010

Engineering in the Headlines
2009

Engineering Xtreme Challenges: Outerspace to Cyberspace
2008

Engineering Inspired by Nature: Robots, Greener Energy and Nanotech Systems
2007

Engineering the Best: Boomers, A Bridge and the Boeing 787