Distinguished Achievement in Industry
Alan Miller, '77 PhD Materials Science & Engineering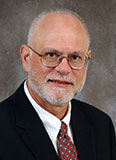 Anyone who has traveled by air can thank Alan Miller for making flights safer and planes more efficient. He's made significant contributions to aeronautic advancements for travelers everywhere. He led the technology development of the world's largest volume of aerospace composite applications and the corresponding manufacturing methods used in the global production system, developing the composite materials and expanding their use in airplane structures. He also developed groundbreaking fire resistant materials used in over 90% of today's airplanes, dramatically improving the safety of aircraft cabins.
Throughout his 34 year career at The Boeing Company, Alan held multiple leadership positions and drove transformative advancements in materials and production systems, as well as improving passenger safety. Most recently, he served as director of technology integration for the 787 Dreamliner program. It was during this time that his group developed the key technologies needed for the game-changing production system that enabled a sevenfold increase in aerospace production and spurred partnerships around the globe. Working with Toray, Alan developed a composite material that was tougher, stronger and lighter. It is used in the 787's fuselage, wing and other structures. Prior to joining the 787 team, Alan directed the materials, processes and manufacturing research and development team. With over 500 professional employees under his leadership, his group made significant improvements to safety standards and efficiency.
Alan earned his BS and PhD degrees in metallurgical engineering. In addition to his many technical contributions and awards, he has spent much of his career fostering relationships between Boeing, the aerospace industry and academia. He has served as affiliate faculty for chemical engineering and materials science and engineering at the University of Washington.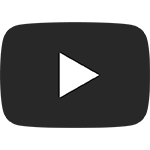 Alan Miller video profile
Entrepreneurial Excellence
Milton Zeutschel, '60 BS Electrical Engineering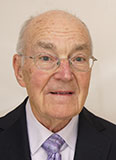 Milton Zeutschel spent his career working under the philosophy that "nothing happens until somebody sells something." Although Milt has never called himself an entrepreneur, his work speaks for itself. His ability to recognize an engineering problem and design a marketable solution resulted in the formation of three successful companies—Zetec, Data I/O Corp. and Zetron, Inc.—all strong companies making an impact in today's marketplace.
Milton started his career in the U.S. Navy, followed by positions at The Boeing Company while earning his BSEE at UW. His first employment was at General Electric Co. Hanford Laboratories. His first enterprise, Zetec was formed to develop non-destructive testing equipment and provide testing services to the nuclear power industry. At Automix Keyboards, he attempted to automate the printing industry and as a result, recognized the potential for programmable semiconductor devices. His second venture, Data I/O, became the industry leader in PROM (programmable read-only memory) programming. Today, nearly every programmable memory device uses Data I/O equipment that incorporates Milt's algorithms and engineering design to program an array of memory chips. In each of these ventures, it was Milt's ability to identify and fill a market need by applying his engineering skill that resulted in the companies' success.
His most recent company, Zetron, provides advanced and highly reliable radio and telephone communications infrastructure used in 911 emergency systems and other transportation and command centers worldwide. In the world of Milton Zeutschel, there are no lucky accidents or overnight successes. Each of the companies was profitable and financed primarily by employees. Lessons learned from previous companies were utilized in the next enterprise. It's taken hard work and incremental steps to contribute to technologies that have become ubiquitous to millions of everyday users.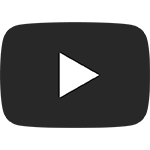 Milton Zeutschel video profile
Distinguished Service
Yaw Anokwa, '12 PhD Computer Science & Engineering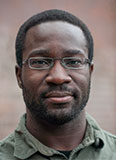 After completing his master's degree in computer science and engineering at the University of Washington, Yaw Anokwa decided he wanted to apply his technical expertise to solving global problems. To that end, he left the university and moved to rural Rwanda to explore whether technology could improve healthcare delivery for HIV and TB patients. While volunteering in rural clinics, Yaw witnessed significant delays in care caused by paper-based record keeping. This seemed an ideal opportunity to apply his technical skills, so he created a computerized alternative to paper records that helps doctors and nurses make faster and better decisions about care.
Yaw realized that the decision-making of many other organizations working in underserved communities was hampered by data trapped on paper. With the growing availability of smartphones and Internet access across the world, he decided to solve this "paper problem" more broadly by building easy-to-use data collection systems tailored to these communities.
Yaw returned to the UW to pursue his Ph.D. in computer science, and in collaboration with his colleagues, created Open Data Kit (ODK), free and open-source software that replaces paper forms and surveys with smartphones and tablets.
Six years after its release, ODK is now one of the most widely used tools for data collection. It has been deployed by tens of thousands of organizations to replace tens of millions of paper forms, in domains as varied as climate monitoring, microfinance, and public health. Its users include the Red Cross, the Jane Goodall Institute, the Carter Center, the Bill and Melinda Gates Foundation, and Google.
For his commitment to applying technical expertise to global problems, Yaw has been honored by the National Science Foundation, the Ford Foundation, and the Tides Foundation. He is a co-founder and the CEO of Nafundi, a software company that makes technologies like Open Data Kit more readily available to people who need them, regardless of where they are.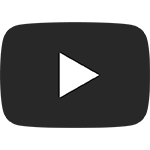 Yaw Anokwa video profile
Early Career
Christophe Bisciglia, '03 BS Computer Science & Engineering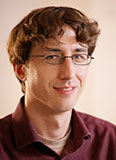 "Big Data" affects us all. How do we begin to harness it to solve problems large and small? How do we design applications for big data that are accessible to everyone? Christophe Bisciglia is seeking the answers to these questions. As the co-founder of two game-changing big data companies, Cloudera and WibiData, in the decade since graduating from the University of Washington, Christophe has been a pioneer-- bringing big-data computing power to the masses and transforming the way we store, manage and use data across the globe.
In 2006, no one had heard of "cloud computing." Christophe wanted to change that, and convinced the CEO of Google, where he was working at the time, to develop a course at the University of Washington on cloud-scale programming. His course was an unprecedented success, resulting in a partnership with IBM that distributed his course materials to universities around the world. Google and IBM built "academic data centers" and the NSF provided funding. Christophe realized that Google's style of computing would benefit industry, too. In 2008, he left Google to co-found Cloudera. Cloudera was revolutionary in providing large-scale computing to any company, and today it boasts more than 600 employees and was recently valued upwards of $4B. Christophe left the company in 2010 to co-found his current company, WibiData, which develops real-time applications, built on big data infrastructure, to enable organizations to deliver personalized experiences across channels.
Christophe received his BS in computer science and engineering in 2003. After graduating, Christophe was hired as a software engineer engineer at Google. He has been featured on the cover of Business Week and profiled by Fortune as one of the "10 Fascinating Googlers" and the "Smartest Engineer."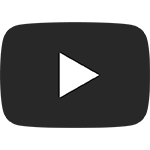 Christophe Bisciglia video profile