The Emerging Leaders in Engineering (ELE) programs provide undergraduate students the opportunity to gain the skills you need to become effective collaborators and leaders in the workforce while positively impacting the College of Engineering. There are three sub-programs under ELE: Engineering Ambassadors, Engineering Design Coaches, and Engineering Peer Educators.
How to apply
This year, we are making it easier for you to apply to multiple programs without filling out different applications. If you are interested in being an Engineering Ambassador, Design Coach, or Peer Educator, you can now apply through one central application by ranking your interest in one or more programs. Ranking more than one position will not impact your chances of being selected for your first choice. You are also welcome to apply to a single program.
The application essay questions
We encourage you to compose your responses outside of the application first and then copy and paste them into the application text boxes. Keep your answers to about 250 words each.
Why do you want to be an Engineering Ambassador, Design Coach, or Peer Educator? (if interested in more than one position, please write a roughly 250-word response for each)
What is something that you have learned during your time at the College of Engineering? Please explain why you believe this is an important lesson for others to know. (Examples of people you may interact with within the three programs include first-year students, prospective students, donors, etc.)
Tell us about a classroom learning experience (positive or negative). How would you apply that experience to your potential role as a student leader?
Our student leaders guide and support students from a diverse range of backgrounds. What are some strategies you've used to encourage students from different backgrounds to collaborate with one another inside or outside of the classroom? If you have not had direct experience in this area, please tell us about your goals.
Share a list of activities that describes relevant job experience, volunteer work, clubs and organizations, hobbies, and any other activities you enjoy doing on and off-campus. This list does not have to be limited to only organized or academic activities. The activities list is another way for us to get to know you. Please limit your response to a few paragraphs and/or bullet points.
From your activities listed, please select 1-2 experiences and elaborate on what they meant to you and how they have shaped your Husky Experience.
The application
The application for 2022 is now closed.
Why participate?
The ELE programs are an excellent opportunity to develop leadership and professional development skills, including:
Critical thinking
Problem-solving
How to take initiative and function independently
How to respond effectively to ambiguity and change
Mentoring and motivating others
Effective public speaking
How to work with diverse people
All ELE participants receive a scholarship.
Eligibility for ELE
The basic eligibility requirements for participation in all programs:
Standing as an enrolled undergraduate student in the College of Engineering
A minimum of a 2.50 cumulative GPA
Good standing with the Community Standards and Student Conduct Office
Completion of one quarter at UW
ELE programs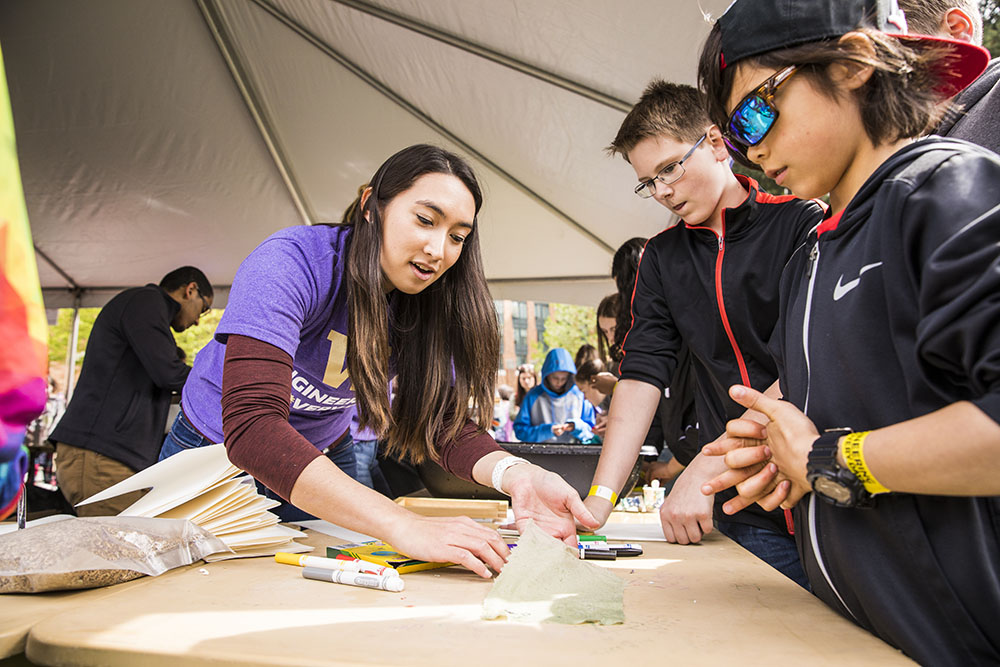 Connect with K-14 students to inspire interest in the field of engineering and to share opportunities in engineering at the UW. You'll share your passion for engineering with the next generation.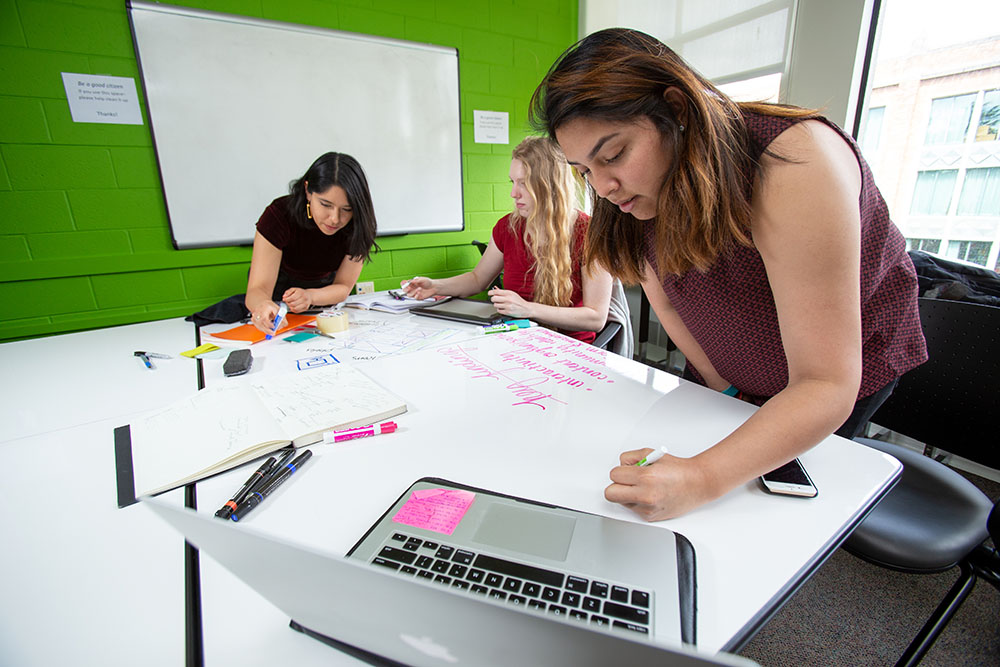 Design and lead hands-on workshops in the makerspaces for undergraduate students. Share your passions and interests with your peers and teach them skills that they can apply through the rest of their college experience.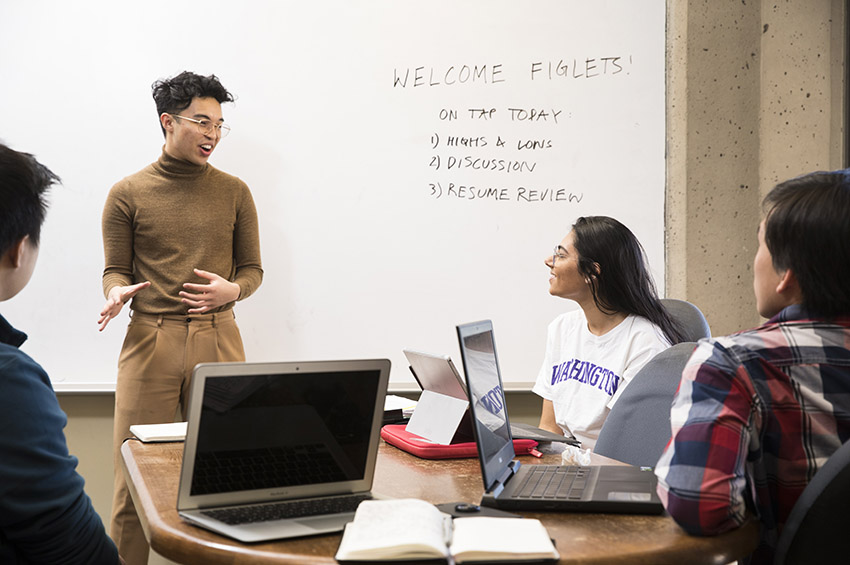 Mentor new engineering undeclared students through their transition to the College of Engineering by facilitating the GEN ST 199 component of Engineering FIGs in autumn quarter.
Which program is right for me?
Compare some basics on each program to help you determine what positions may be a good fit for you. Remember that you may rank more than one program in the application process.
| Program | Time commitment | Curriculum |
| --- | --- | --- |
| Engineering Ambassadors | Autumn-spring quarters: four events per quarter and biweekly meetings | Ongoing training. 0-3 credits of ENGR 498 each quarter involved |
| Engineering Design Coaches | Spring-Spring quarters: 5-10 hrs/week | Ongoing training. 0-3 credits of ENGR 498 each quarter involved |
| Engineering Peer Educators | Spring: ~5 hours/week; autumn: 5-10 hrs/week | 0-3 credits of ENGR 498 both in spring and autumn quarters |