Dean's Award
Brad Smith
President and Chief Legal Officer, Microsoft Corporation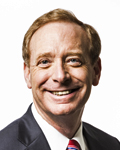 As president and chief legal officer at Microsoft, Brad Smith serves as the visionary leader on public policy, legal, corporate and philanthropic matters for one of the world's most recognizable companies. He has broken new ground in areas such as accessibility, environmental sustainability, digital inclusion, competition law and intellectual property, as well as bolstered privacy and security for Microsoft's customers around the world. His extended team's work is pivotal to the company's work in building a cloud that serves the global good by creating a trusted, responsible and inclusive legal and policy framework. Brad is a tireless advocate for STEM education and workforce training in technology, and his support has resulted in game-changing programmatic initiatives, partnerships and education funding.
For students in Washington state and around the country, Brad's passionate support of STEM education has made an indelible impact. Brad was pivotal in the creation of the Washington State Opportunity Scholarship (WSOS) program, helping to draft legislation and advocate for its passage, and serving as chair at the appointment of the governor. WSOS provides funding for disadvantaged Washington students to pursue science, technology, engineering and mathematics (STEM) degrees in Washington state colleges and universities. The program has raised more than $97 million in private contributions, which will be matched dollar-for-dollar by the state and has benefitted more than 6,800 students through college scholarships.
At the University of Washington, Brad has enhanced the student experience and extended the impact of research and teaching. As head of the UW Computer Science & Engineering Campaign Committee, Brad is leading a group of volunteers to secure $70 million in support for a new computer science and engineering building and additional funding for scholarships, fellowships and professorships, to enable CSE to double its enrollment and multiply its impact. In 2017, the Global Innovation Exchange (GIX) will enroll its first students – the culmination of Brad's vision for a partnership between Tsinghua University in China and the UW. Funded by Microsoft, GIX combines technology, design and entrepreneurship education for today's global environment. Although not an engineer himself, Brad is passionately dedicated to STEM education and to the UW, transforming the experience for countless engineering students.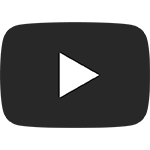 Brad Smith video profile
Distinguished Achievement in Industry
Suzanna Darcy-Hennemann, '81 B.S., Aeronautics & Astronautics
Chief Pilot, Director, Flight Training, Boeing Commercial Airplanes (ret.)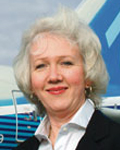 As a record-breaking chief pilot, director of flight training and designated captain of multiple jets, Suzanna Darcy-Hennemann's career at The Boeing Company and across the aerospace industry is significant by any measure. As the first woman to serve as a Boeing test pilot and first female captain of the 747-400 and 777, she is a pioneer and role model for women in aerospace and for anyone who aspires to break barriers and achieve their dreams.
Suzanna joined Boeing in 1974 as an engineer, and later became Boeing's first female test pilot, performing feats that included stalling a jet at 30,000 feet and pulling out of a nosedive close to the speed of sound. Her work to push airplanes to their limit was vital for tracking performance in airline service as well as emergency situations. Suzanna was named the first female captain on the 747-400, and was also rated to captain the 737, 757 and 767. She went on to become the chief training pilot and head of flight training operations, leading approximately 650 pilots and instructors around the globe to conduct flight and cabin safety training and overseeing operations in Training & Flight Service campuses worldwide. She was an integral member of the 777 program from conception to certification, contributing to design and testing, and adding features and technologies. In 2005, as chief pilot and project leader, she led the team that set a world record for distance traveled nonstop by a passenger plane by flying from Hong Kong to London in just over 22 hours — a record that still holds to this day. In 2008, Suzanna was named chief pilot of Boeing Commercial Airplane Services.
A leader in the global aerospace community, Suzanna is a member of the Royal Aeronautical Society, the International Organization of Women Pilots and Women in Aviation International. She was inducted in the Women in Aviation's International Pioneer Hall of Fame, received the International Aviation Women's Association Outstanding Aviator Award, the Museum of Flight Pathfinder Award and the Wings Club Award for Outstanding Aviator.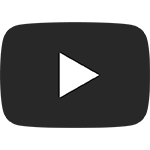 Suzanna Darcy-Hennemann video profile
Distinguished Achievement in Academia
Ashutosh Chilkoti, '91 Ph.D., Chemical Engineering
Alan L. Kaganov Professor of Biomedical Engineering and Chair of the Department of Biomedical Engineering at Duke University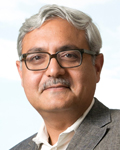 Next-generation, targeted drug delivery systems are poised to transform medical treatment. Ashutosh "Tosh" Chilkoti is one of the world's leading biomolecular engineering researchers focused on cancer diagnosis and treatment. His expertise in protein bioengineering and molecular manipulation of biomaterials for diagnostics and drug delivery has pioneered therapeutics and devices for patients and doctors worldwide. With his broad scientific capabilities, he combines innovative research, technical skill and application savvy to move research from the laboratory bench, resulting in low-cost point-of-care diagnostics.
At Duke University, Tosh leads one of the top biomedical departments in the country. His research program has received more than $18.5 million dollars in funding from the NIH; he has written more than 260 publications in top-tier journals and has been cited more than 21,500 times. His current and former students praise him as a skilled, caring and invested mentor, and he has graduated close to 50 doctoral students who have carried his legacy into their own careers.
Tosh's many achievements include groundbreaking research discoveries that have defined his field of work: biointerfacial surface analysis methods, non-fouling synthetic polymer brushes for biomedical devices, recombinant elastic-like peptides for drug delivery, and nanopartical applications for diagnostic assays. He holds more than 50 patents and founded three start-up companies to develop drug delivery systems for clinical use. PhaseBio Pharmaceuticals Inc. raised $100 million in venture capital funding to treat diabetic and heart disease patients. Sentilus Inc. (sold to Immucor) and BioStealth, Inc. develop biomedical systems to achieve greater drug potency, fewer side effects and better patient compliance.
Tosh received the CAREER award from the National Science Foundation and the Robert Pritzker Distinguished Lecture award, the Biomedical Engineering Society's highest honor. In 2015, he was inducted as a Fellow into the National Academy of Inventors.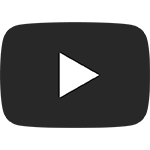 Ashutosh Chilkoti video profile
Entrepreneurial Excellence
Cherng Jia Hwang, '64 M.S., '66 Ph.D., Electrical Engineering
President (ret.), Optronics International Corp. (now Source Photonics)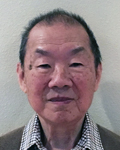 With foresight verging on clairvoyance, Cherng Jia "CJ" Hwang pioneered advancements in semiconductor lasers and fiber optic communications decades before the technology was fully understood, inventing new markets and producing technology with widespread medical and defense applications and economic impact. As the inventor of the first long-life semiconductor laser, his innovation is the foundation for countless groundbreaking inventions emerging today. Among other applications, semiconductor lasers are used in medical and dental surgery, laser pointers, grocery store scanners, home entertainment systems and high speed internet and telephone networks.
While at Bell Telephone Laboratories, CJ invented the first long-life semiconductor laser that could operate at room temperature, using a new packaging technique which prevents the high chance of premature failure. Lasers could finally be implemented for long-term and practical applications.
In 1977, CJ had the entrepreneurial vision to found General Optronics Corporation — the world's first semiconductor laser manufacturer. The company was acquired by Morgan Crucibles (U.K.) and merged into Laser Diode Laboratory in 1988. For his next project, CJ ventured into medical and surgical applications. He founded Applied Optronics Corporations, the first company to produce high-power semiconductor lasers and portable subsystems that could replace bulky conventional surgical lasers. This technology would lay the foundation for continued medical innovations in diagnostic testing, robotic surgery and cancer treatment. His third company, Optronics International in Taiwan, produced semiconductor lasers with new material composition and structure that are optimized for low loss transmission over optical fibers. These lasers are now standard for use in high speed fiber optic communications. The company was acquired by MRV Communications in the U.S. in 2001, and later became an independent company, Source Photonics. Today, the optical technologies CJ envisioned and implemented are fast evolving into a multibillion dollar industry worldwide.
Throughout his illustrious career, CJ received numerous awards, including a UNESCO Fellowship. He has published over 50 technical papers and holds three patents.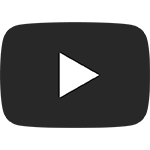 Cherng Jia Hwang video profile
Distinguished Service
Allan Osberg, '45 B.S., Civil Engineering
President (ret.), Osberg Construction Company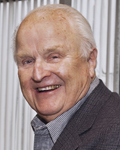 After graduating from the UW, having been honored with the President's Medal, Allan received a master's degree from Harvard University. He then joined the family business, Osberg Construction Company, founded by his father and focused on public works. During his career, the company completed major projects such as reconstruction of portions of the North Cross-State Highway, straightening the Sammamish River and erecting the Yukon River Bridge for the Alyeska pipeline in Alaska. His accomplishments earned him induction into the University of Washington Construction Hall of Fame in 1998 and the local Associated General Contractor's Lifetime Achievement Award in 2007.
Allan's dedication to his work has been matched by his fervent interest in community service. A champion of higher education, Allan has spent many hours working on behalf of the UW, serving as a trustee of the President's Club, a member of the UW Foundation Board of Directors, and on the College of Engineering's former Development Committee and Creating Futures Campaign Committee. Allan and Inger, his wife of more than 63 years, have endowed a professorship and a graduate fellowship in the Department of Civil & Environmental Engineering.
As a lifelong resident of the Pacific Northwest, Allan has supported many organizations. He has served on the Board of Trustees at the Nordic Heritage Museum for over 15 years and was an instrumental advocate for a new facility for the museum. It is now under construction in Ballard. He has held leadership positions with the Associated General Contractors of America which provides advocacy for the construction industry and seeks to promote careers through education and training. The range of his interests and service spans from the environment to the arts, and he has played important roles with the Woodland Park Zoo, Mountains to Sound Greenway Trust, Skagitonians to Preserve Farmland and others.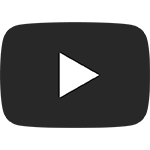 Allan Osberg video profile
Early Career
Jean Wang, '04 M.S., '07 Ph.D., Electrical Engineering
Leader, Strategic Initiatives, Amazon Inc.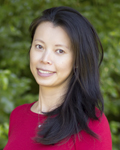 When Google Glass entered the technology scene, it started a new wave of human/machine interfaces, signaled a pivotal change in accessible computing devices and laid the foundation for modern AR/VR hardware. But without Jean Wang, Google Glass might never have achieved its level of impact. As a founding member and first woman on the Project Glass team, Jean's technical acumen, leadership and execution skills soon led to her promotion to chief of staff. In this role, she ushered the project through 10 design iterations until Google Glass was introduced to the market.
After graduating from the UW and working at Intellectual Ventures, Jean joined Google[x] to work on Project Glass as the sole optics engineer and developer of virtual image display architecture. Her technical contributions added complex novel optical features while addressing challenges in design and product reliability. After Jean's promotion to hardware lead and chief of staff, she led a team of optics, camera and audio engineers, prototypers, and project managers to deliver hardware modules, develop a long-term roadmap, coordinate manufacturing and deliver the product all within three years of project initiation. Google Glass is the first fully-integrated, mobile, head-mounted wearable device on the consumer market with applications in fields such as journalism, healthcare and surgical training. In addition to her work on Project Glass, Jean was a founding member of the robotic surgery team at Google Life Sciences, now Verily Life Sciences, leading the development of optics and imaging in novel robotic surgery platforms that enable improved patient outcomes and greater efficiency for a range of procedures.
A rising star throughout her academic career, Jean received an NSF grant and earned both her MS and PhD in electrical engineering in only four years. Her graduate work resulted in seven referred journals and 15 conference papers. Now at Amazon as a strategic initiatives lead, she is building a product and team from the ground up. In less than a decade since graduating, Jean has demonstrated extraordinary leadership in developing innovative solutions that push technology forward.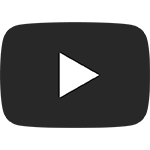 Jean Wang video profile