Dean's Award
Dennis Muilenburg, '90 M.S., Aeronautics & Astronautics
Chairman, President and Chief Executive Officer, The Boeing Company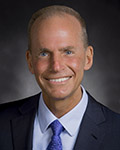 Since joining Boeing in 1985 as an intern, Dennis Muilenburg has made an indelible mark on the company and broader aerospace community as an engineer and industry leader. While holding program management and engineering positions throughout Boeing, Dennis contributed to the success of both the commercial airplane and defense businesses as he rose in the organization. Now Boeing chairman, president and CEO, Dennis oversees the strategic direction of a global company with roughly 140,000 employees across the United States and in more than 65 countries.
Dennis spent his first 15 years at Boeing in the Puget Sound region, initially supporting a variety of commercial and defense programs through the company's core aerodynamics technology organization. He later held various management and executive positions in the region, including on the Joint Strike Fighter program and Boeing's Air Traffic Management business, among others. He went on to hold key technical roles on the High Speed Civil Transport, F-22, Airborne Laser and Condor reconnaissance aircraft programs, and participated in early engineering studies that later led to the 787 Dreamliner. After a succession of leadership positions, he took the helm of Boeing Defense, Space & Security as president and chief executive officer and later served as Boeing's chief operating officer before becoming Boeing's president in 2013, chief executive officer in 2015 and chairman in 2016.
Though Dennis' technical and leadership contributions at Boeing are numerous, he has focused throughout his career on investing in others' success. With a people-first approach, he has mentored hundreds of Boeing employees over the years, helping develop young engineers and fill the company's leadership pipeline. He also encourages students in STEM through his hands-on involvement in FIRST (For Inspiration and Recognition of Science & Technology) and Boeing's commitment to preparing the next generation of innovators through investments, partnerships and volunteerism.
Dennis is a member of the board of directors of Caterpillar Inc., the U.S.-China Business Council, the Congressional Medal of Honor Foundation, Northwestern Memorial Hospital and FIRST. He is past chairman of the Aerospace Industries Association (AIA) board of governors and a current AIA executive committee member. He also is an executive committee member of Business Roundtable and serves on the boards of trustees for the National World War II Museum and Washington University (St. Louis). He is a fellow of the American Institute of Aeronautics and Astronautics and the Royal Aeronautical Society.
Dennis Muilenburg video profile
Distinguished Achievement in Industry
Jud Virden, '83 B.S., Chemical Engineering, '91 Ph.D., Chemical Engineering
Associate Laboratory Director, Pacific Northwest National Laboratory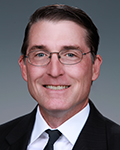 Through Jud Virden's 26-year career at the Pacific Northwest National Laboratory (PNNL), he has developed world-leading partnerships to drive successful innovations in energy technology, transportation and other markets. As the associate laboratory director of PNNL's Energy & Environment Directorate, Jud leads 1,000 scientists, engineers and staff, and directs an annual budget of $235 million. Jud's work bridges critical efforts by national laboratories, government, academia and industry to address the nation's complex energy and environmental challenges in public policy and in leading-edge research and development.
Jud played a major role in establishing the U.S. Department of Energy's anchor program on solid oxide fuel cells, helping develop viable energy products for industrial and commercial applications. He drove a public-private partnership with USCAR (Ford, GM, Chrysler) and national laboratories to create a $26M cost share program to reduce emissions and a $90M cost share program with Honeywell and other heavy-duty engine manufacturers to improve engine performance. He was responsible for a U.S.-China clean energy partnership that resulted in the development of multiple research centers in both countries around coal and electric vehicles. And Jud worked with the DOE to create the Grid Modernization Laboratory Consortium, with experts from 13 national laboratories collaborating on R&D to transform the nation's electricity grid to meet the consumer, economic, environmental and security priorities of the 21st century.
As a recognized expert in national energy policy, Jud has been called to testify before the Washington state legislature and U.S. Congress on issues including energy storage and grid cybersecurity. He was elected in 2014 to the Washington State Academy of Sciences and elected to its board in 2017. Jud was inducted in 2017 as a fellow in the American Association for the Advancement of Science. At the UW, Jud is coordinating efforts with PNNL and the Clean Energy Institute to advance the solutions in renewable energy.
Distinguished Achievement in Academia
Tami Bond, '93 B.S., Mechanical Engineering, '00 Ph.D., Interdisciplinary Graduate Programs
Nathan M. Newmark Distinguished Professor in Civil & Environmental Engineering, University of Illinois at Urbana-Champaign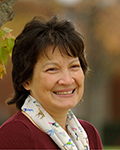 Despite its name, black carbon—the dark component of smoke— is largely invisible in global climate change models. The lack of standardized measurement tools, in addition to black carbon's numerous sources— including the burning of fossil fuels in diesel engines, coal-fired power plants, and home heating and cooking— have made it hard for scientists to measure black carbon emissions and their impact on the environment. Through her pioneering efforts to develop a framework for more accurate analysis, Tami Bond's work led to the conclusion that black carbon is one of the most significant contributors to manmade climate change— second only to carbon dioxide.
Tami's research links energy consumption to atmospheric chemistry through the characterization of aerosols, data collection across the globe, and synthesis of existing data. Prior to this work characterizing the chemical and optical properties of aerosols, the connection between light absorption, light scattering and particle chemistry was not well understood for many sources of combustion. Tami led an interdisciplinary team to create a global data set of emissions and developed a portable measurement unit to quantify emissions from cooking stoves and small industrial sources like brick kilns in the U.S., India, Nepal and China. Her partnership with the World Bank established a global framework to standardize measurement and analysis of black carbon emissions. Tami led a group of 30 scientists to synthesize existing literature on black carbon in the climate system across disciplines and over decades in order to inform policy and expose the role of energy on our climate system. This work was the most comprehensive analysis of the impact of black carbon to date, transforming the way scientists estimate global climate change.
In education, she contributed to the curriculum of the department of civil and environmental engineering at the University of Illinois, Urbana-Champaign through course development, including "Energy and the Global Environment," now a core entry course for three programs. Tami has a strong record of publication and funding, with 73 peer-reviewed journal publications and more than 14,700 citations. She has received more than $8.3 million in grants from a broad range of funding agencies including the National Science Foundation, the Environmental Protection Agency and the Department of Energy. Tami received a MacArthur "Genius" fellowship in 2014.
Entrepreneurial Excellence
Aaron Feaver, '07 Ph.D., Materials Science & Engineering
Founder, CTO, EnerG2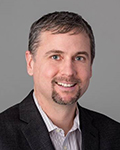 Reducing carbon dioxide in the environment, a driver of climate change, is critical to a bright future for the planet. For the last decade, Aaron Feaver has used his entrepreneurial drive to pioneer the development of new low-carbon dioxide energy sources. His commitment to developing solutions in clean energy has solidified Washington state as a leader in the movement.
In 2003, Aaron left a career at Boeing to build a company in the field of renewable energy. He chose to pursue a degree in materials science and engineering to develop the technology. As a Ph.D. student, he researched low-cost carbon materials for hydrogen storage, laying the foundation for the energy start-up EnerG2. He drove the development of the technology platform, shifting the company's focus three times, from hydrogen storage to natural gas storage to electrode materials for ultracapacitors and lead-acid batteries, before identifying a product to introduce to market.
The great recession of 2008 changed the landscape of clean energy investments, with private capital opportunities shrinking rapidly. Aaron's sharp business acumen helped seize capital investments, solidifying EnerG2's financial stability at a time when other early-stage clean tech companies folded. The team eventually secured more than $20 million to build a pilot plant in Oregon, testing materials and refining the technology. When BASF, the largest chemical producer in the world, invested in EnerG2 in 2015, EnerG2 had proven an ability to increase the lifecycle of their customers' batteries by 10-fold. BASF acquired EnerG2 in 2016, and plants in Washington and Oregon continue to thrive — shipping hundreds of tons of battery material annually. To date, EnerG2 technology has enabled a massive expansion of wind and solar deployment, which is now stabilized with the installation of more than 1 gigawatt hours of energy storage for grid-scale power plants. This figure makes EnerG2's technology the single largest contributor to energy storage globally.
As a member of the UW Clean Energy Institute (CEI) industry planning committee, Aaron brings his expertise to a new partnership between EnerG2 and the CEI in the $140 million Clean Energy Smart Manufacturing Innovation Institute, led by UCLA, that will fund manufacturing innovation in early stage companies. Continuing the collaboration with UW, Aaron hopes to further improve manufacturing efficiency, lower energy usage and improve competitiveness for the EnerG2 technology.
Distinguished Service
Irene Peden
Professor Emerita, Electrical Engineering, University of Washington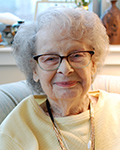 At the start of her engineering career in 1962, Irene Peden had already broken barriers as the first woman to graduate with a Ph.D. in electrical engineering from Stanford University. Irene joined the UW College of Engineering as its first female faculty member at a time when female engineering academics were rare. She became one of the College's most well-known and respected engineers, spending her career helping others succeed by serving as a mentor and role model, and working to expand pre-college engineering education. Irene opened doors for female engineers to succeed on campus; today, the UW is a national leader with the highest percentage of women faculty in the top 25 U.S. colleges of engineering.
Irene fought for equal opportunities in her work and her research. She became the first female engineer to conduct fieldwork in the interior of the Antarctic, studying radio propagation in polar environments. At the UW, Irene served as associate chair of EE and associate dean of the College. She was dedicated to her students and peer faculty members, even inviting new faculty members to stay at her home while they looked for housing. She offered workshops on successful proposal writing for the National Science Foundation, widening her impact. The Irene C. Peden Fellowship was created in her name, and provides tuition, stipend and fees to female Ph.D. students in UW EE, who are underrepresented to this day.
Irene understood the importance of early education in engineering to widen the pipeline of engineering students. At the University of Colorado, where she graduated with her B.S., she supported its first K-12 engineering education outreach program; she also funded an undergraduate engineering scholarship at the institution.
She has received numerous awards, including the IEEE Antenna Society's "Man of the Year" award, honorary doctorates from Michigan State University and Southern Methodist University, and election to the National Academy of Engineering.
Early Career
Kurtis Heimerl, '07 B.S., Computer Science & Engineering
Assistant Professor, Paul G. Allen School of Computer Science & Engineering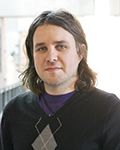 For almost one billion people living without reliable and affordable cellular connectivity, a lack of access to mobile phones and internet has profound implications. In remote communities around the globe, particularly in rural and low-income regions, the cost for telecommunication companies to build cellphone towers can be prohibitively high and limit investment. Because of this, making a simple phone call can require a day's journey to access coverage. Kurtis Heimerl has led efforts to address this global inequality and revolutionize the world of community cellular networks.
Through his graduate studies at UC Berkeley, Kurtis' research focused on the development of community cellular networks: networks owned and operated by stakeholders within the affected regions. He also participated in the design and implementation of related technologies, such as OpenCellular and CommunityCellularManager, that provide low-power small-scale networks through open source software and tools that enable local management of the network and accounts. After graduating with his Ph.D., he co-founded the startup company Endaga to supply Community Cellular to remote locations in countries such as Indonesia, Pakistan, Afghanistan and the Philippines. In 2015, Endaga's assets were acquired by Facebook, where Kurtis worked until he joined the UW as an assistant professor in 2016. At the UW, he is continuing his work on community cellular networks, building a research group and recruiting students.
Kurtis was recognized by MIT Technology Review as an Innovator Under 35. He received a NSF Graduate Research Fellowship and has been featured in Newsweek, The Economist and Reuters for his work in telecommunications data privacy and infrastructure for underserved communities.