Computing Services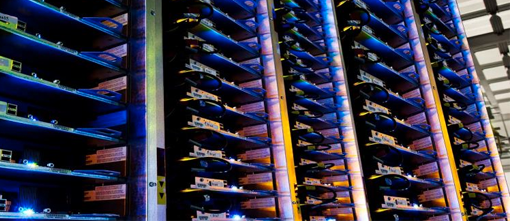 CoE Computing Services manages information technology (IT) solutions for the CoE Dean's Office, and CoE Centers and Programs.
Desktop support
Computers
Monitors, keyboards, mice, other peripherals
Printers
TVs and Projectors
File sharing, network, backups
Email, calendars
Data Reports
We do not support landline phones or home computers (beyond remote desktop) and are able to provide very limited or no support for hardware we do not purchase. Please see our technical support page for specific policies about what we do and do not support.
Web support
Server, maintenance, backups, security
Database and other software maintenance
Web application development
Content management system design and maintenance (Drupal)
Web content updates
Content updates to CoE and several department websites is handled by the Web Content Team.
The CoE Web Content Team works with content owners/contributors across the college in several ways:
Do it yourself (we say that respectfully)

For those who are comfortable updating website content, we provide training in Drupal, our content management system. Depending on comfort level, these content contributors log in to the website and do anything from making simple edits, adding headings and paragraphs, uploading and linking to images and documents, etc. Not to worry; edits to the site are reviewed by Web Team members before they are published. And we're here to help with technical, editorial, design support.

Have the Web Content Team do it

Content owners who have complex updates or edits to highly formatted content (tables, collapse-expand sections, etc.) or who do not want to work directly in Drupal can communicate updates several ways:

Meet with a Web Content Team member and discuss the updates.
For simple updates, send a message to webhelp@engr.washington.edu noting the url/web address of the pages that need updating and a detailed description of what needs to be updated.
To request complex/numerous edits, the best approach is to copy the text directly from the web page, paste it in a document, and make the edits in the doc. Showing your changes is crucial -- it is far more efficient if we know exactly what changes need to be made than to rebuild a page from scratch or painstakingly compare the old website with new text.

in a Word document, make your edits with Track Changes turned on.

in a Google Doc, work in Suggesting mode, not editing.

Plan major content overhauls and organizational changes

Content owners who want to make significant structural or organizational changes should meet with a Web Content Team member to discuss goals and strategies. We'll work together to make a plan and assign the responsibilities.
For more information on working with the CoE Web Content Team, contact us at webhelp@engr.washington.edu.
Computer labs
We also support several student computer labs on campus.
Collaboration
Additionally, we collaborate with the IT departments of COE's ten academic departments, and represent the COE goals within the broader IT environment of the University of Washington.