Alerts:
Costs to renew or purchase most products will increase 5% - 25% (we have not increased prices for more than 3 years while software costs have increased yearly)
Labview orders are closed until November 1st. It has changed to a concurrent license model. Users will be required to switch their software to look for our Labview license server - instructions are forthcoming. Also, Labview will no longer be free for faculty beginning January 1, 2024.
University Site and Volume Licenses
We manage several license contracts for UW users. The following links will take you to information pages and/or download pages for the software.
Abaqus FEA is a software suite for finite element analysis and computer-aided engineering. Abaqus extended products include Abaqus, Isight, Tosca & fe-safe.
AIMMS is an advanced development environment for building optimization based operations research applications and advanced planning systems.
There is no cost.
All current faculty, staff and students
Non-commercial use only.
Ansys workbench is the unifying graphical user interface to the multitude of Ansys simulation products, which are predominantly based on implementations of the finite element method and computational fluid dynamics.
Cadence

Licensed by the Electrical & Computer Engineering department. To request access to Cadence licenses contact consult@ece.uw.edu
From Cadence's University Software Program Policies:
The Cadence Americas University Program was established to provide commercial-grade EDA software to accredited, degree-granting colleges and universities for non-commercial, not-for-profit educational purposes. Academic research using Cadence software via the University Program must be limited to research in pursuit of a degree (e.g., thesis research). Cadence reserves the right to qualify academic research for applicability under this program.
UW Electrical & Computer Engineering's Cadence Attestation page (Required by Policy 14)
CircuitLab (order | more info)

As on 1/15/19, Circuitlab is no longer licensed at the Univ WA.
COMSOL Multiphysics® is a general-purpose simulation software for modeling designs, devices, and processes in all fields of engineering, manufacturing, and scientific research.
All current UW faculty, staff and students
Non-commercial use only.
Hyperworks (CAE) (order | more info)

As a leading provider of enterprise-class leading engineering software, Altair has developed HyperWorks, a simulation driven approach to product design, that enables users to optimize performance across multiple disciplines encompassing structures, motion, fluids, thermal management, electromagnetics, system modelling and embedded systems, while also providing data analytics and true-to-life visualization and rendering.
Descriptive brochure: Altair Hyperworks
There is no cost
All current faculty, staff and students are covered under the terms of the license
Non-commercial use only
The College has licensed HyperWorks, as of 12/15.
LabVIEW (National Instruments) (order | more info )

LabVIEW is the graphical development environment for creating flexible and scalable test, measurement, and control applications rapidly and at minimal cost. With LabVIEW, engineers and scientists interface with real-world signals, analyze data for meaningful information, and share results and applications. Regardless of experience, LabVIEW makes development fast and easy for all users.
There is no cost.
All current faculty, staff and students are covered under the terms of the license.
The Maple library of procedures common to many scientific and engineering applications includes: linear algebra, number theory, statistics, group theory, linear optimization, differential forms, and student calculus.
UW undergraduate students on University-owned equipment only
UW faculty, staff, or graduate students on personal equipment
The license is perpetual. No renewal required. Version 2020 is the last version offered.
Mathematica ( more info )

As of June 2019, the tri-campus Mathematica site license is now managed by the Physics department in the College of Arts & Sciences.
MATLAB ( more info )

MATLAB integrates numerical analysis, matrix computation, signal processing, and graphics in an easy-to-use environment where problems and solutions are expressed just as they are written mathematically, without traditional programming.
MATLAB, Simulink, and 48 toolboxes are all included in the MathWorks site license
As of September, 2015, UW-IT now manages the Matlab software site license for the university.
Mentor Graphics

Licensed by the Electrical & Computer Engineering department, but available to others. If you need access, contact consult@ece.washington.edu
Available from campus only.
Design, Verification, and Test
IC Nanometer Design
Analog fastSpice
PADs
MSC Software ( order | more info )

As of Fall, 2021, MSC Software is no longer licensed, for lack of interest.
MSC Software Corporation has donated software for use by UW.
Actran
Adams
Digimat
Dytran
Easy5
FlightLoads
Marc
MD Nastran
MSC Apex
MSC Nastran
MSC Software Development Kit
Patran
SimDesigner Workbench Edition for CATIA
Simufact Additive
Simufact Forming
Simufact Welding
Sinda
Sofy
Octave ( more info )

GNU Octave is a high-level interpreted language, primarily intended for numerical computations. It provides capabilities for the numerical solution of linear and nonlinear problems, and for performing other numerical experiments. It also provides extensive graphics capabilities for data visualization and manipulation. Octave is normally used through its interactive command line interface, but it can also be used to write non-interactive programs.
Onshape ( more info )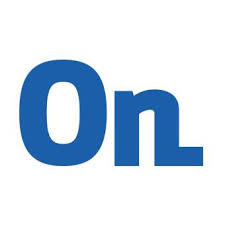 Onshape is a browser based CAD software. Free Education Standard Plan to learn professional-grade 3D CAD.
Sagemath ( more info )

SageMath is a free open-source mathematics software system licensed under the GPL. It builds on top of many existing open-source packages: NumPy, SciPy, matplotlib, Sympy, Maxima, GAP, FLINT, R and many more. Access their combined power through a common, Python-based language or directly via interfaces or wrappers. Mission: Creating a viable free open source alternative to other math software programs.
Shapr3D ( more info )

Shapr3D is the leading industrial-strength CAD tool for iPad, with a full suite of 3D modeling tools and transformations for work on-the-go. The Parasolid-based app is compatible with all major desktop CAD software, so users can import projects and export work directly to your rendering, manufacturing, or drafting software of choice.
Technical Support email contact: support@shapr3d.com
Siemens NX ( order | more info )

Formally Unigraphics NX.
Simio LLC awarded a two year grant to the Department of Industrial & Systems Engineering to use Simio simulation software (www.simio.com).
This software is full-capability software including discrete and continuous modeling, object library development, and 3D animation.
There is no cost
Non-commercial use only
Install on University computers only
SolidWorks (order)

SolidWorks is a 3D mechanical CAD (computer aided design) program that runs on Microsoft Windows and is being developed by Dassault Systèmes SolidWorks Corp. SolidWorks is currently used by over 2 million engineers and designers at more than 165,000 companies worldwide.
Solidworks Educational edition

| more info
The SolidWorks Educational licenses offered here are for instructional purposes for use by students working on a class assignment or capstone project. No funded research or commercial use is allowed.
Solidworks for Research

| more info
Solidworks Standard Research license
Solidworks Professional Research license
Solidworks Premium Research license
A matrix of what is included in the different versions: http://www.solidworks.com/sw/products/3d-cad/3d-cad-matrix.htm
Solidworks Research licenses are full commercial licenses, but restricted to educational research only. i.e. they can't be used for commercial research.
STAR-CCM+ ( order | more info )

Single interface multidisciplinary simulation tool (single/multiphase flow, combustion, CHT, structural, particle) that contains CAD, geometry import/preparation/wrapping, meshing, visualization, and automation.
Tecplot is used by engineers and scientists who need to create a wide
range of high-quality plots from simple XY plots to sophisticated 3-D
plots from data sets of up to millions of data points.
*********************************************************************************
Licensed users may download applications and patches for the above applications here https://www.engr.washington.edu/downloads/distribution/
Other University Software Licenses
C&C maintains a list of site- and volume-licensed products on their web site: Campus Site and Volume Licensed Software
Software for College Computing Staff Only
In addition, we have several software packages available for computing staff in the College of Engineering
Administrative Software (authorized users only)
DeepFreeze
Symantec Ghost