Associate Professor, Electrical Engineering, Computer Science & Engineering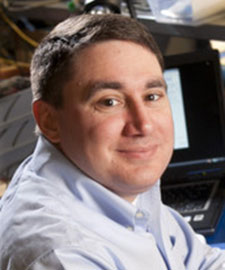 Ph.D., Media Arts and Sciences, Massachusetts Institute of Technology, 2003
M.Eng. Electrical Engineering and Computer Science, Massachusetts Institute of Technology , 1999
S.B. Electrical Engineering and Computer Science, Massachusetts Institute of Technology , 1998
Matt joins us from Duke University where he was the Nortel Networks Assistant Professor in Electrical and Computer Engineering. He will have a joint position in Electrical Engineering and Computer Science & Engineering.
He received his S.B., M.Eng., and Ph.D. degrees from MIT. Matt has received five best paper awards and holds twelve patents. He has confounded the RFID systems firm ThingMagic Inc (acquired by Trimble Navigation), energy conservation firm Zensi (acquired by Belkin), and home sensing company SNUPI Inc.
Matt's research focuses on ultra-low power sensing and computation, radio frequency identification (RFID), wireless power transfer, and smart materials and surfaces. He has developed a range of applications for new RFID tags that enables them to carry sensors and other tools, with potential impacts in energy conservation, biomedicine and entertainment. He will continue this research in the UW Experimental Computer Engineering Lab (ExCEL).