Gary Hsieh
Assistant Professor, Human Centered Design & Engineering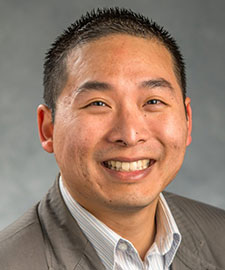 Ph.D., Human-Computer Interaction, Carnegie Mellon University, 2010
B.S. in Electrical Engineering and Computer Science, University of California, Berkeley, 2003
Gary Hsieh received his Ph.D. in human-computer interaction from Carnegie Mellon University. He joins Human Centered Design & Engineering from Michigan State University where he was an assistant professor of communication, information studies and media, and an adjunct faculty in the Department of Computer Science and Engineering.
Gary examines prosocial computing and human motivation to develop technologies that benefit individual users and society at large. His projects include the study of rewards to encourage information and content sharing, and the use of social and cognitive influences to sustain civic participation. His experiment to test the relationship between digital petitions and charitable contributions showed consistent messaging could have a positive impact on sustained participation in a given cause.
He has conducted research at a number of industry research labs, including Microsoft, IBM, Intel and Fuji-Xerox. He is a recipient of the NSF Career Reward.