Shan Liu
Assistant Professor, Industrial & Systems Engineering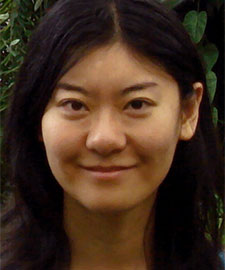 Ph.D. Management Science and Engineering, Stanford University, 2013
M.S. Technology and Policy, Massachusetts Institute of Technology, 2008
B.S. Electrical Engineering, The University of Texas at Austin, 2006
Shan Liu joins Industrial & Systems Engineering from Stanford University, where she was a researcher in the Freeman Spogli Institute for International Studies and received her Ph.D. in management science and engineering.
Her research focuses on evaluating new medical technologies and health interventions to achieve better health systems and provide more efficient health services through technological developments. She designed analytic models for the hepatitis C virus, which affects approximately 3 million Americans, to develop more efficient and cost-effective screening and treatment.
Shan's honors include the Stanford Graduate Fellowship and the Massachusetts Institute of Technology Far East Fellowship.