Professor, Mechanical Engineering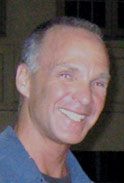 Ph.D. Applied Mechanics, California Institute of Technology 1991
M.S. Applied Mathematics, California Institute of Technology 1989
A.B. Oriental Languages, University of California, Berkeley 1981
Eliot Fried joins Mechanical Engineering from McGill University where he was professor of mechanical engineering and the Tier 1 Canada Research Chair in interfacial and defect mechanics. He previously held positions at Carnegie Mellon University; Pennsylvania State University; College Park; University of Illinois at Urbana-Champaign; and Washington University in St. Louis.
Eliot's current research interests include the electrically-induced poration and wrinkling of lipid vesicles, the stability of lipoprotein nano discs, the collective behavior of bacterial and algal suspensions, and the mechanical properties of Möbius molecules.
Honors include a NSF Mathematical Sciences Postdoctoral Fellowship, a Japan Society for the Promotion of Science Postdoctoral Research Fellowship, and an NSF Research Initiation Award. He was a Midwest Mechanics Seminar Speaker and a North British Differential Equations Seminar Speaker. Fried was a fellow of the Center for Advanced Study at the University of Illinois and was awarded a Critical Research Initiative Grant while at the University of Illinois.