Assistant Professor, Computer Science & Engineering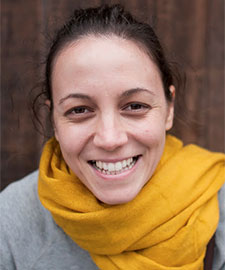 Ph.D. Robotics, Georgia Institute of Technology, 2012
M.Sc. Computer Engineering, Middle East Technical University (METU), 2007
B.Sc. Electrical and Electronics Engineering, Middle East Technical University (METU), 2005
Maya joins Computer Science & Engineering from the Georgia Institute of Technology where she received her PhD in robotics in 2012. She performed her post-doctoral work at Willow Garage, focusing on usability programming for domestic robots, and interned at the Personal Robotics Group at Intel Labs as well as in the Personal Robotics Group at Carnegie Mellon University.
Maya's research is focused on developing new functionalities and interfaces for general-purpose robots that can be customized to the needs of its users. These robots can make people's lives easier by providing services such as domestic assistance, or enabling human-robot collaboration and flexible production in workplaces. Her interdisciplinary approach combines robotics with artificial intelligence, machine learning, and human computer interaction research.
Maya's work has been published at major robotics and artificial intelligence conferences and journals; and featured in numerous media outlets including National Geographic, The Economist, New York Times, and NOVA Science. Her awards include a Best Paper Award from IEEE in 2009 and the Georgia Tech College of Computing Dissertation Award in 2013.