Jinkyu "JK" Yang
Assistant Professor, William E. Boeing Department of Aeronautics & Astronautics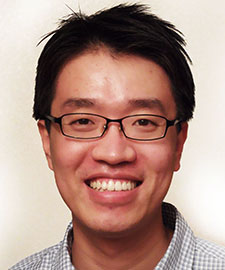 Ph.D. Aeronautics and Astronautics, Stanford University, 2005
M.S. Aeronautics and Astronautics, Stanford University, 2001
B.S. (Honors), Aerospace Engineering, Korea Advanced Institute of Science and Technology (KAIST), 2000
Jinkyu "JK" Yang joins the William E. Boeing Department of Aeronautics and Astronautics from the University of South Carolina where he was an assistant professor of mechanical engineering. He performed his postdoctoral research in the Graduate Aerospace Laboratory at the California Institute of Technology (GALCIT), and worked in product development as a senior engineer at Samsung Electronics.
JK develops advanced structures and sensing systems for aerospace, mechanical, and biomedical applications. These novel material systems include composite materials, phononic crystals, and metamaterials. They are more responsive, safer, and better performing with a range of applications in aerospace, civil and mechanical structures. He is also working on sensing devices that evaluate systems with more accuracy and control.
JK is a recipient of the Breakthrough Rising Star Faculty Award from the University of South Carolina and the Nicholas J. Hoff Award from Stanford University, and a Rotary International Scholarship.