Donald W. MacKenzie
Assistant Professor, Civil & Environmental Engineering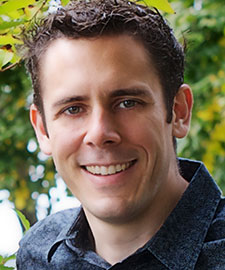 Ph.D. Engineering Systems, Massachusetts Institute of Technology, 2013
S.M. in Technology & Policy, Massachusetts Institute of Technology, 2009
B.A.Sc. in Chemical & Biological Engineering (Environmental), University of British Columbia, 2001
Don MacKenzie joins the Civil & Environmental Engineering faculty from the Massachusetts Institute of Technology where he received his PhD in engineering systems.
Don's work focuses on transportation sustainability, including the relationship between public policy, emerging technology, and energy demand. He has explored how state and federal greenhouse gas policies influence technology adoption, vehicle design, and pricing strategies in the automotive sector. He is currently investigating the environmental implications of vehicle automation, and developing behavioral models of electric vehicle drivers.
Don's team recently received top prize for their white paper, "Towards an Adaptive Urban Transportation System" at the Global Young Scientists Summit in Singapore. His other awards include a Student Paper Award from the US Association for Energy Economics and MIT's William Asbjornsen Albert Memorial Fellowship.