Assistant Professor, Materials Science & Engineering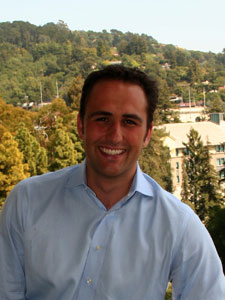 Marco Rolandi joined the faculty of the University of Washington's Department of Material Science & Engineering as an assistant professor, bringing the department his finely-tuned curiosity in nanoscale phenomena.
Rolandi came to UW from the Lawrence Berkeley National Laboratory and the University of California, Berkeley, where he worked as a postdoctoral research fellow. He earned his doctorate in applied physics at Stanford University.
Rolandi's research focuses on schemes to reliably fabricate novel materials for the investigation of nanoscale phenomena. In addition to pursuing his research, Rolandi looks forward to teaching both undergraduate and graduate students. He would like to develop a new class on nanotechnology for UW undergraduates.
See Marco Rolandi's faculty Web page.