Shwetak N. Patel
Assistant Professor, Computer Science & Engineering and Electrical Engineering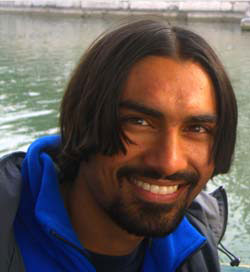 Shwetak Patel joined UW as an assistant professor in both Computer Science & Engineering and Electrical Engineering. Patel received his Ph.D. from Georgia Institute of Technology where he was the Assistant Director of the Aware Home Research Initiative.
His research interests are in the areas of Human-Computer Interaction, Ubiquitous Computing, and User Interface Software and Technology. He is particularly interested in developing easy-to-deploy sensing technologies and approaches for location and activity recognition applications. He is also interested in exploring novel interaction techniques for mobile devices, mobile sensing systems, and wireless power technologies.
See Shwetak Patel's faculty Web page.