Julie Kientz
Assistant Professor, Human Centered Design & Engineering (formerly Technical Communication)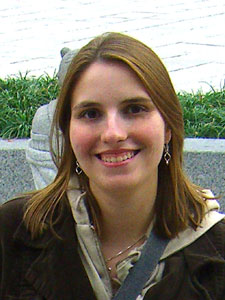 Julie Kientz studies ubiquitous computing in computer-supported cooperative work. Her human-computer interaction interests focus particularly on determining how novel computing applications can address important social issues and on evaluating those applications through long-term real world deployment studies using a balance of qualitative and quantitative methods. Her most recent research involves the design and evaluation of computing technologies to support decision-making for teams of caregivers, including caregivers providing therapy for children with autism and parents tracking the developmental progress and health of newborn children.
Kientz has a Ph.D. in Computer Science from the Georgia Institute of Technology.
See Julie Kientz's faculty Web page.