Charlotte Lee
Assistant Professor, Human Centered Design & Engineering (formerly Technical Communication)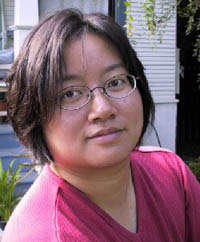 Charlotte Lee joined Human Centered Design & Engineering as an assistant professor in January 2009. Before coming to UW, Lee held a position as a research scientist at the University of California Irvine. She earned a Ph.D. in information studies from UCLA and has underlying degrees in sociology.
Lee's interdisciplinary focus applies ethnographic studies and qualitative research to understanding cyber infrastructure and cooperative work. In her postdoctoral work, she has examined cooperative work among groups and settings as diverse as a distributed team of neuroscientists, a team of museum kiosk designers, and a group of hobbyists. She is particularly interested in how groups use communication processes and artifacts to get their work done.
See Charlotte Lee's faculty Web page.