Research Assistant Professor, Materials Science & Engineering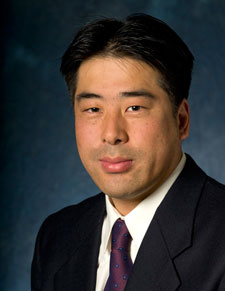 Ph.D. Physics in Electronics, Peking University 2001
B.S. Electronics, Beijing Institute of Technology 1995
Qifeng "Jeff" Zhang continues at Materials Science & Engineering, where he was formerly a temporary acting assistant professor since 2007. Prior to that, he was an associate professor in the School of Electrical Engineering and Computer Science at Peking University in China.
Dr. Zhang's research interests involve engineering applications of nano-structured materials on electrical devices including solar cells, UV light-emitting diodes (LEDs), field-effect transistors (FETs), and gas sensors.
His current research focuses on the synthesis of nanomaterials and the application of nanomaterials in electronic and optoelectronic devices such as dye-sensitized solar cells (DSCs). Recent results show that using a nanostructure of aggregates to scatter light—and thereby enhance the optical absorption of the photoelectrode film—can lead to an almost two-fold enhancement in the overall conversion efficiency of DSCs. Dr. Zhang's research also includes boosting efficiency with organic/inorganic hybrid solar cells and compound semiconductor, thin film solar cells.