Xiaodong Xu
Assistant Professor, Materials Science & Engineering and Physics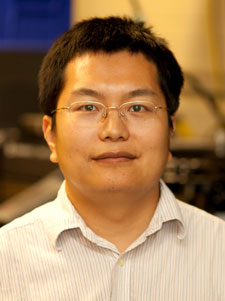 Ph.D. Physics, University of Michigan, Ann Arbor 2008
B.S. Applied Physics, University of Science and Technology of China 2002
Xiaodong Xu joins the Materials Science & Engineering in the fall of 2010 from Cornell University, where he was a postdoctoral research associate.
Xu's research interests focus on optoelectronic, spintronic, and photovoltaic applications of carbon-based nanomaterials. Spin-based electronics (spintronics) has made a huge impact on memory storage systems. Xu's work contributes to the goal of miniaturizing spintronics to the level of a single spin so that its information storage power and potential multifunctional abilities may be fully realized.
Xu recently was honored with the Kent M. Terwilliger Memorial Thesis Prize from the University of Michigan.