UW Engineering Exploration Events
These events help you explore all the engineering majors available at the UW, get connected to the engineering community here, and learn about multiple pathways to achieving your goals.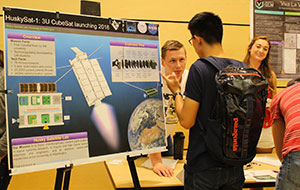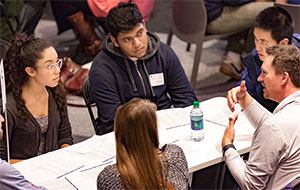 Engineering Exploration Night
Wednesday, January 15, 2020
Maple Hall
Students, here's a chance to connect with engineering alumni in a casual setting. You'll meet with several industry professionals in a "speed dating" format. Companies such as Boeing, Google and Microsoft have attended previous years, providing insight into the pathways to professional engineering careers. Free buffet dinner with a variety of dietary restrictions accounted for!
(Alumni, learn how to participate on our Alumni page.)