Explore engineering majors, meet fellow students, connect with alumni and start exploring the variety of opportunities available at UW Engineering.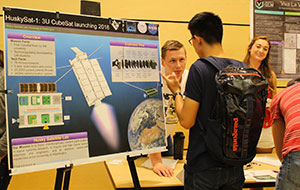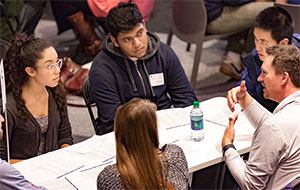 Engineering Exploration Night
January
Maple Hall
Connect with engineering alumni in a casual setting. You'll meet with industry professionals to learn about their experience, careers, and what led them there. Companies such as Boeing, Google and Microsoft have attended previous years, providing insight into navigating the job market successfully.
We encourage alumni interested in participating to learn more through our Alumni portal.