Get Connected
Explore engineering disciplines and learn about events and opportunities within the Engineering Community and student groups.
UW Engineering Exploration Events
Engineering Welcome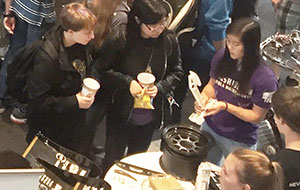 September 26th, 2017
Meet members from engineering clubs, such as Engineers Without Borders and Society of Women Engineers. Learn what they do and how to get involved. MORE »
Engr. Exploration Night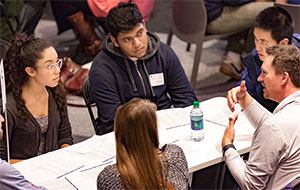 January 25th, 2018
A fun and popular event with alumni from companies like Boeing, Amazon and Microsoft. Hear what it's like to be an engineer and ask about engineering fields and careers. Free dinner! MORE »
Engr. Application Workshops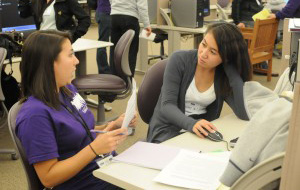 Spring 2018 dates to be announced.
Attend either date to ask questions about the engineering application and get ideas for what to write on your personal statements.
Academic Advising
Learn about advising appointments, drop-in advising, and group advising sessions on the Academic Advising page. Pre-engineering students can meet with any adviser for help with:
Exploring academic interests
Developing plans for your major
Understanding and completing requirements
Avoiding or overcoming administrative problems
Developing a sense of purpose in your undergraduate education
Mentor Program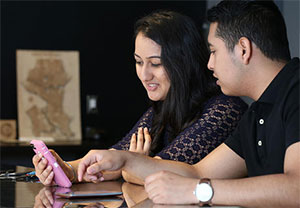 The CoE Mentor Program connects students with both peer and alumni mentors. Peer mentors are upper-division engineering students who are ready to answer your questions and talk to you about their experiences studying engineering at the UW. Alumni mentors help current UW engineering students learn from the experiences of College of Engineering graduates who were once in their shoes.
Search the mentor list to find mentors whose interests align with your own. Ask them questions, hear about their experiences, and get some friendly advice!
Diversity Programs
Here are a few highlights of the programs that support women, underrepresented minorities, and low-income students.
Learn more about UW Engineering's Diversity Programs.
Learning from Experience
Your participation in clubs, competitions, and engineering projects around the world can bring to life what you're learning in the classroom.