New Assistant Research Professor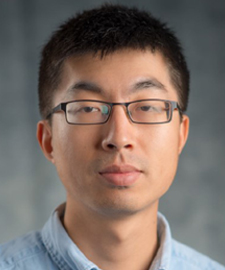 Shuai Zhang
Department: Materials Science & Engineering
Research focus: atomic force microscopy, self-assembly, molecular dynamics at solid-liquid interfaces, interfacial hydration, 2D Van der Waals materials, machine learning
Shuai Zhang joins Materials Science and Engineering this fall as an research assistant professor, having previously taught at the department as an acting instructor and research associate. Shuai has advanced protein-material interfaces in his work to design novel protein-inorganic hybrid materials and better understand how protein-crystal interactions can be systematically programmed.
New Assistant Teaching Professors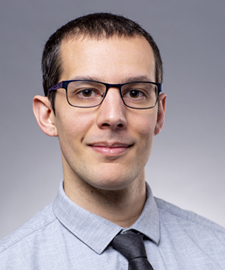 Kyle Caldwell



Sarah Coppola

Department: Human Centered Design & Engineering
Research focus: human factors engineering, system design, gender bias




Kristin Dew

Department: Human Centered Design & Engineering
Research focus: technology ethics, design inquiry methods






Penny Hinke

Department: Electrical & Computer Engineering
Research focus: technical and creative writing; public speaking and oral presentations

Penny Hinke is joining Electrical and Computer Engineering as an assistant teaching professor, where she has taught advanced technical communication since 2016. Penny received an MFA in creative writing from Goddard College and is a graduate of the Artist Trust EDGE Development Program for Literary Artists. Her work has appeared in literary magazines and journals in the US and the UK. She is currently writing a memoir.




Luna Huang

Department: Materials Science & Engineering
Research focus: data science application in materials research, electronic structure study of quantum materials

Luna Huang received her Ph.D. in 2006 and has since worked as an engineering project manager and educator. She was the design lead on the Washington state Route 520 East corridor project and has served as an adjunct teaching faculty at Bellevue College and as a lecturer for UW Materials Science and Engineering. She currently serves as a board member on the Washington State China Relations Council, improving the commercial and cultural engagement of Washington state with China.




Department: William E. Boeing Department of Aeronautics & Astronautics
Research focus: aerodynamics, future rockets, STEM student engagement

Erik Hurlen brings a wealth of experience in undergraduate engineering education to his new role as a teaching associate professor at Aeronautics and Astronautics. He built adaptive learning software for student engagement and performance while at the University of Mississippi, and taught math, physics and engineering at a range of institutions in California, including most recently as a lecturer at San Diego State University.




Department: Paul G. Allen School of Computer Science & Engineering
Research focus: data science, data management and visualization

Ryan Maas joins the Allen School as an assistant teaching professor this fall. He previously worked as a research scientist with the UW eScience Institute, software engineering intern at Google, and post-baccalaureate researcher in the UW Department of Astronomy. His teaching focuses on the intersection of data management systems and data science.




Department: Human Centered Design & Engineering
Research focus: Ethics and sustainability in design and engineering, human-computer interaction, infrastructure and smart cities, technology for social good, technical communication, STEM outreach

Irini Spyridakis joins Human Centered Design and Engineering where she has taught since 2008. She co-redesigned the technical communication curriculum in 2013, which has been implemented throughout the College of Engineering. In addition to teaching, service, research and outreach, she is the director and co-founder of Meal Matchup, an award-winning software startup that helps UW campus dining halls redirect excess food to local homeless shelters with the help of service learning students.




Department: Paul G. Allen School of Computer Science & Engineering
Research focus: algorithm design, combinatorics, computer science education

Robbie Weber remains at the Allen School after receiving his Ph.D., where he primarily teaches theoretical computer science courses. In his research, he designs algorithms for graph problems and studies the classical combinatorial problem of stable matching, which is widely used in matching medical residents to hospitals, and students to high schools.