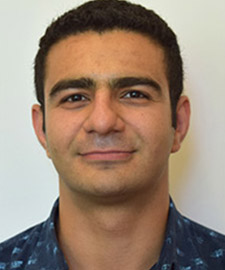 Research focus
mixed signal integrated circuits and photonics, neurophotonics and biophotonics
Education
Ph.D. Electrical Engineering and Computer Sciences, University of California, Berkeley, 2018
B.S. Electrical Engineering, Sharif University of Technology, Iran, 2013
Sajjad Moazeni joins Electrical and Computer Engineering this fall as an assistant professor. Previously, he held an affiliate professor position in the department, and was a postdoctoral research scientist at the Bioelectronic Systems Lab at Columbia University.
His research interests lie in the intersection of integrated system design and optoelectronics with applications in neuroscience and cell biology. As a Ph.D. student, he worked to improve the energy-efficiency of large-scale data centers and supercomputers using silicon-photonic interconnects and switches.
At the UW, he plans to continue his work in emerging devices and large-scale, energy-efficient integrated systems that outperform current cloud computing and mobile platforms. By integrating photonic and other emerging devices with state-of-the-art electronics, he hopes to advance future computation and sensing capacities, as well as develop novel biological techniques and tools for new scientific discoveries, smarter human-machine interactions, and improved health care systems.