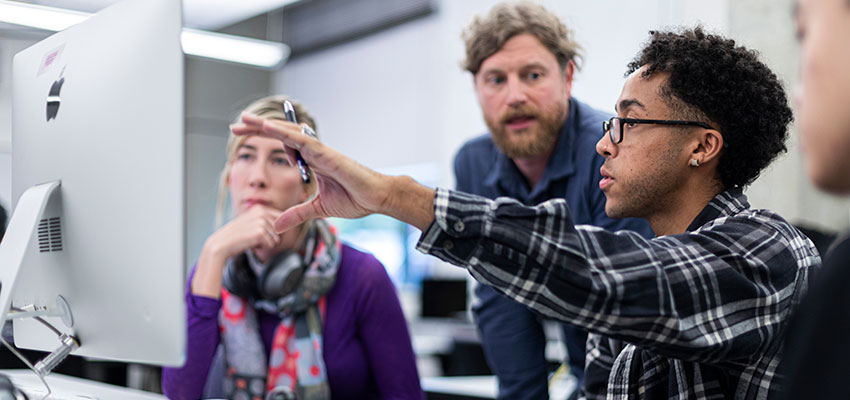 PEERs Leaders are a cadre of student leaders who are helping to improve the UW College of Engineering by creating positive change toward a more inclusive engineering environment.
PEERs Leaders offer presentations to engage faculty, staff and fellow students. They highlight the importance of diversity in science and engineering, the impact of unconscious and structural bias, community-building and allyship to support all students' success in engineering.
PEERs Leaders have presented at the annual WiSE conference, the STARS program, to EPEs, to engineering summer bridge groups, and Engineering Academy.
Become a PEERs Leader
PEERs Leaders must complete the PEERs seminar to be eligible.
Course information Sign up for the class
Bring PEERs Leaders to your organization
PEERs Leaders are available to present at student society meetings, faculty meetings, conferences, workshops, and a variety of other events. Presentations range from brief introductory presentations to 90 minute workshops. To schedule a PEERs Leaders presentation, contact Joyce Yen.