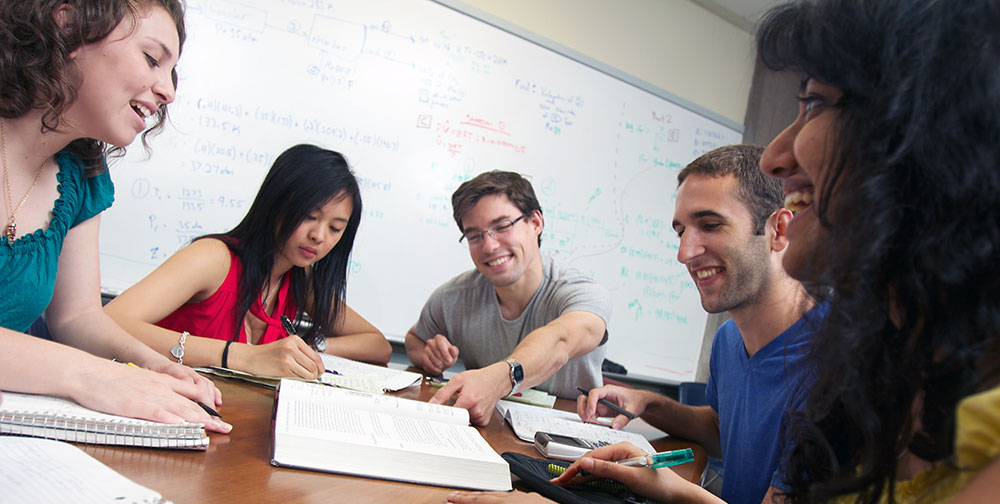 Promoting Equity in Engineering Relationships (PEERs) is a program for and by students to improve diversity at the University of Washington College of Engineering. Through a seminar, peer-led presentations, and a network of student leaders, PEERs engages students to create positive change toward a more inclusive environment in the UW College of Engineering. PEERs focuses on the long-term goal of increasing the participation of all underrepresented groups in engineering.
"My experience with the PEERs class gave me the background, tools, and knowledge to address inequities that exist at my place of employment. This year, I was asked to join the company's equity committee - and I am using my platform to continue to advocate for both awareness as well as meaningful actions to eliminate inequities in our workforce, policy development, and service delivery."
Why PEERs?
Women make up less than 21% of undergraduate engineering students, while African American and Hispanic students earned less than 15% of engineering bachelor degrees. Additionally, students with disabilities experience barriers to academic success that their non-disabled peers do not. Both of these numbers are much lower in proportion to the broader undergraduate population.
Engineering and other STEM fields thrive on creativity, innovation, and persistence. These fields need a broad array of perspectives and experiences to generate the most creative and innovation solutions. More diversity in engineering will help generate more creativity and innovation.
To increase the numbers of women, people of color and disabled people who persist in engineering, universities must create campus communities that welcome and support students from all backgrounds. Supportive peers and peer groups can contribute to campus climate, student aspirations and achievement, career choice, and lead to improved persistence for underrepresented students. Thus, we have created PEERs.
To learn more about the information presented here, explore PEERs Past Work to find more in-depth studies and analyses.
PEERs was a first-round NSF Innovation through Institutional Integration (I3) awardee. The original PEERs grant ended in 2014. The PEERs seminar is now funded by the College of Engineering.
This program is made possible through a National Science Foundation grant (HRD-0833338). Any opinions, findings, conclusions or recommendations expressed are those of the participants, and do not necessarily represent the official views, opinions or policy of the National Science Foundation.