The Washington State Academic RedShirt (STARS) program supports students who have had limited access to STEM education yet have a range of skills and life experiences.
First-generation students and low-income students often have highly sought-after skills such as multilingualism, multicultural perspectives, and unique work and life experience yet have limited access to STEM education. The College of Engineering's holistic admissions process takes non-academic experience into account.
STARS provides specialized curriculum and individualized support for students who need additional STEM and college prep support before they begin their engineering career.
Most students usually have an additional year of foundational classes and complete their degree within five years. However, each student has an individual academic plan and the College of Engineering is committed to ensuring students' success while keeping the cost for students in mind. Students will work closely with the STARS academic counselor to develop their personal graduation plan.
The members of the STARS program are part of a cohort of engineering and computer science scholars working towards similar objectives who also formulate individually tailored academic plans with program staff. STARS embraces both tailored support and a cohort model that prepares talented engineers skilled at working collaboratively.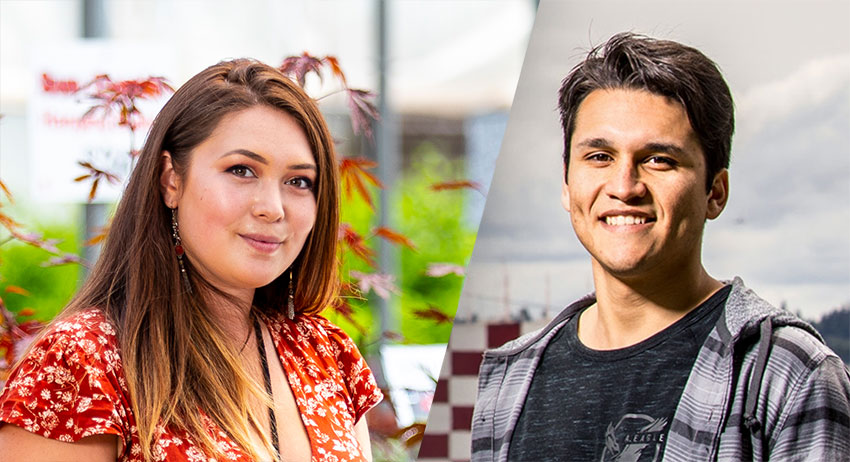 About the "redshirt" name
In NCAA Division I intercollegiate athletics, talented athletes occasionally use their first year—known as a "redshirt year"—to train to compete at the college level. Redshirt athletes prep and train for a year before they join the games. STARS is based on this "redshirt year" concept and provides additional STEM training before students begin their regular coursework.
STARS scholars...
Have a community of fellow STARS students
Develop core problem-solving skills in math, chemistry, physics, and computer science
Do better in fundamental math and science courses
Improve their studying, test-taking and time-management skills
Receive personalized academic and career counseling
Benefit from peer and faculty mentoring
Learn about internship and research opportunities
See the STARS Impact report.
Admission process
Students are admitted into STARS through the College's Pathways for Inclusive Excellence (PIE). Students who select engineering or computer science as their first choice major on their UW freshman application and who would benefit from additional time and resources to ensure a strong STEM foundation are selected for PIE conditional admission. PIE programs will set students up for success by offering holistic programming and support starting the summer after high school and through the first or second year at UW. Your University of Washington admission letter will state that you have been selected for the conditional admission cohort and you will receive further information about next steps.
Pathways for Inclusive Excellence (PIE)

Annual Bowling with the STARS
Watch these future engineers find the angles and adjust rotation speed!
Sponsors
Join us in appreciation for support and current or past funding from these organizations:

To become a sponsor of the STARS Program, contact Sharon Dana, 206-543-6908.