Welcome to the Washington State Academic RedShirt (STARS) program, a pathway to support talented students before beginning their engineering or computer science career.
STARS is part of Pathways for Inclusive Excellence (PIE), a cohort of three different support programs for engineering and computer science students. Some students often have highly sought-after skills such as multilingualism, multicultural perspectives, and unique work and life experience yet have limited access to STEM education.
STARS provides support for talented students who need additional STEM and college preparation before they begin their engineering or computer science career. Students admitted to STARS gain individualized and long-lasting support through a community of students, staff, faculty and industry mentors.
Most STARS students are required to participate in additional foundational classes and complete their degrees within five years. However, we know that each student is unique, and you will partner closely with the STARS team to develop a graduation plan that fits your needs and interests.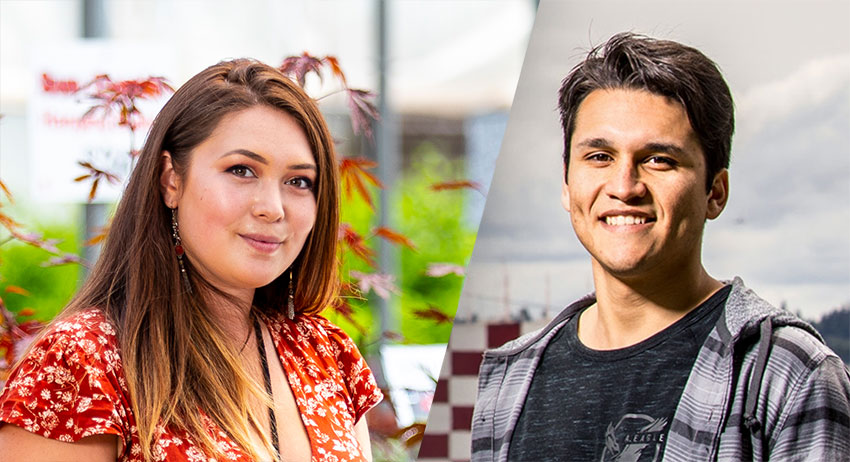 About the "STARS" name
In NCAA Division I talented athletes occasionally use their first year—known as a "redshirt year"—to train to compete at the college level. The Washington State Academic RedShirt (STARS) is based on this "redshirt year' training year.
Admission process
All students who apply to the College of Engineering or the Paul G Allen School of Computer Science and Engineering are automatically considered for Pathways of Inclusive Excellence (PIE), a cohort to student support programs. Students are notified of their admission to PIE in their acceptance letter from the University of Washington.
Students who are admitted to PIE are considered a direct admit to engineering or computer science. Those who complete their PIE program are guaranteed placement into an engineering or computer science major. Though placement into a specific major is not guaranteed, 98% of STARS scholars have been placed into their first-choice major.
PIE programs start the summer after high school and through the first or second year at UW.
Program features
The summer transition program
This part of the program will give you a head start as an engineering student, ensuring that you are set up for success before you even start the academic year. As a result of engaging in the program, you will:
Develop a strong academic foundation

Coursework will focus on concepts essential to your academic success and prepare you for the rigor of the UW STEM courses.;

Build a support network

Gain valuable connections with peers and professionals across the College.

Identify your strengths and work in a team

Facilitated through workshops hosted by partners across campus.

Explore interests

Work hands-on in UW makerspaces and engineering labs.

Develop friendships

Connect with other students who were admitted through PIE into the Engineering Dean's Scholars and the Allen School Scholars Program.
Holistic academic advising
One of the most significant supports during your time here is intentional academic advising that encourages the overall development as a student and future professional. STARS scholars have a dedicated team of staff to ensure they are connected to UW resources that can support their success both in and out of the classroom. Advisers support students with exploring majors, creating an academic plan, identifying clubs and competition groups to join, exploring scholarships, navigating housing plans and more. STARS advisers excited to get to know students, learn about their specific interests and support their educational journey!
The cohort experience
STARS Scholars are part of a cohort community of other incoming engineering and computer science students. Together, you'll work through UW courses required for your intended major alongside a range of classes, workshops and seminars available only to PIE students. These PIE courses are available throughout the first two years, will allow you to engage in collaborative study and help you learn to apply concepts as a team. Events for PIE students may include visiting a company site, exploring a local Seattle landmark or attending UW activities. The cohort experience makes the UW feel smaller, provides a community, and gives a sense of consistency working with people who are sharing a common experience.
Pathways for Inclusive Excellence (PIE)

Annual Bowling with the STARS
Watch these future engineers find the angles and adjust rotation speed!
Sponsors
Join us in appreciation for support and current or past funding from these organizations:

To become a sponsor of the STARS Program, contact Sharon Dana, 206-543-6908.