The Washington State Academic RedShirt (STARS) program supports engineering and computer science students from low-income, first-generation, and underserved backgrounds in navigating the transition to college-level courses.
STARS is a two-year program with a specialized curriculum designed to build learning skills and strengthen academic preparation for core math and science prerequisites. STARS scholars are guaranteed placement into an engineering or computer science major.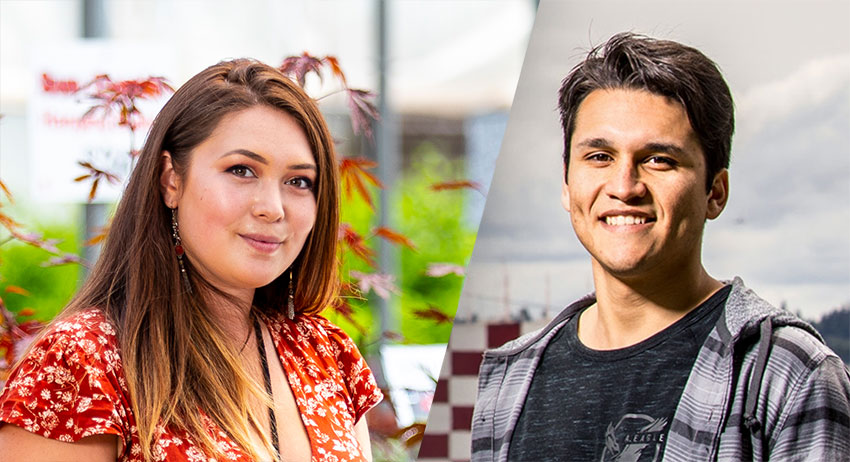 About the "redshirt" name
In NCAA Division I intercollegiate athletics, focused and talented athletes occasionally use their first year—known as a "redshirt year"—to train to compete at the college level. Redshirt athletes practice with the team but do not play in games. After completing a redshirt year, these athletes are eligible to play for four years. STARS takes the redshirt model a little further. The first year is devoted to strengthening academic preparation and building skills and support systems necessary for success in engineering and computer science. An additional year ensures STARS scholars have the foundation needed for direct placement into an engineering or computer science major.
STARS scholars...
Are a tight-knit engineering learning community
Master core problem-solving skills in math, chemistry, physics, and computer science
Do better in fundamental math and science courses
Improve their studying, test-taking, and time-management skills
Receive personalized academic and career counseling
Benefit from peer and faculty mentoring
Learn about internship and research opportunities
May be eligible for scholarships when funding is available
Cultivate passion, perseverance, and grit inside and outside the classroom
See the STARS Impact report.
Eligibility requirements
Applications for 2021 are now closed. Please check back in late 2021/early 2022 for information on next year's selection process.
Admitted incoming freshman at the University of Washington, Seattle campus (STARS is not offered at UW Bothell or UW Tacoma)
Washington State resident and graduate of a Washington high school
Eligible for financial aid (preference for Husky Promise, Pell Grant, and State Need Grant recipients)
Engineering or computer science indicated as first-choice major on the UW application

Annual Bowling with the STARS
Watch these future engineers find the angles and adjust rotation speed!
Sponsors
Join us in appreciation for support and current or past funding from these organizations:
To become a sponsor of the STARS Program, contact Sharon Dana, 206-543-6908.