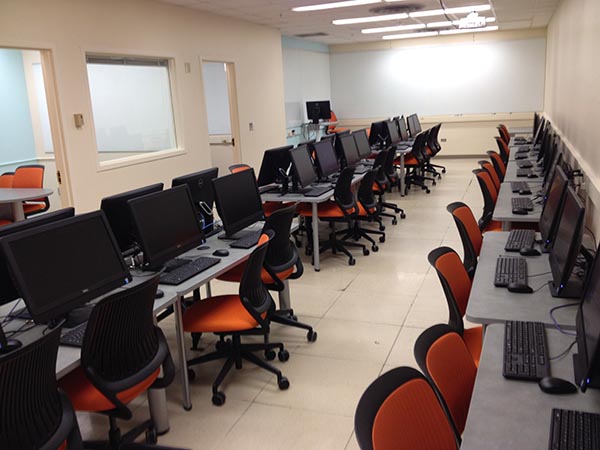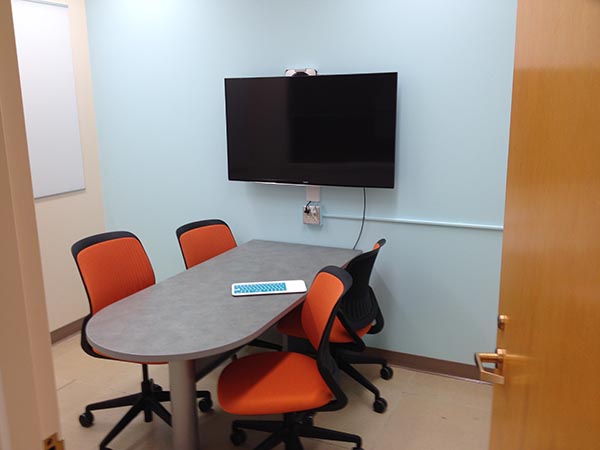 The Engineering Student Computer Lab is open to all UW Engineering students. The lab has 36 workstations in an open room, plus 3 small rooms for groups of up to 4 students to work collaboratively around one computer with a 46-inch monitor.
Accessible to engineering students evening and weekends by swiping your husky card.
Reservations
The lab is available for classes to reserve between 8 a.m. to 12 noon, Monday through Friday. Any reservations will be posted outside the door to the lab. Contact help@engr.washington.edu if you need to reserve the room outside of those morning hours.
Hardware
Wyse 5070 Thin clients connecting to:
Windows 10 Enterprise VMware Horizon virtual Workstations
Dell UltraSharp 27" U2721DE monitor
Software
Each Engineering department maintains a pool of their own software