by Chelsea Yates
When Emilio Beltran, '99, was growing up, college seemed like a foreign concept. At the time, he did not know anyone aside from his teachers who had been to a four-year school, let alone for engineering.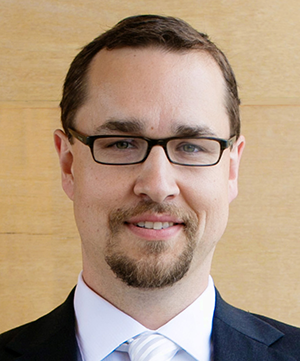 But, thanks to an inspirational grandfather who introduced him to model airplanes and ideas of space travel, Beltran set his sights on studying rocket science. With the support of teachers and family members, he applied — and was accepted — to the UW.
At first, Beltran felt like an outsider on campus. But he soon discovered diversity programs, started to build relationships with advisers and professors who would soon become mentors, dove into his coursework in Aeronautics & Astronautics and began to cultivate a community of friends.
Beltran credits the support network he established as a student with his success at the UW, and he's committed to paying it forward. In 2013 he and his wife Neely created the Beltran Endowed Fund for Undergraduate Student Support to help A&A undergraduates from economically and educationally disadvantaged backgrounds who are also the first in their families to attend college.
He recently spoke with the College of Engineering about his experiences at the UW, as well as why he established this fund and continues to remain closely tied to his alma mater.
COE: What prompted you to establish the Beltran Endowed Fund for Undergraduate Student Support?

EB: I grew up in a small town in Washington, and — to be honest — going to college felt like a long shot. I didn't know anybody aside from teachers at the time who'd even been to a four-year school, let alone for engineering, so in a lot of ways the idea of going to college felt like trying to get to the moon. I was fortunate in that, once I set my sights on applying to college, a lot of people helped me prepare.

I was admitted to the UW and received some scholarships, which was a big help. My mom raised me on her own; she didn't have a lot of money, so having financial support to attend school had a big impact on me. So did programs like MSEP, UW's Minority Scholars Engineering Program, through which I met mentors and advisors who helped me carve out a place for myself at the UW. I mean, there were more people in my first math class at the UW than there were in my hometown! The folks I met on campus helped me feel less overwhelmed, less invisible.

Now I'm in a position where I can give back, and that's what I want to do. I want to help students the way others helped me.

COE: Why did you decide to attend UW and study A&A?

EB: My grandfather had been a pilot, and his brother — my great-uncle — had been an airplane mechanic during World War II. As a kid, I spent a lot of time with them building and flying model airplanes; my father wasn't around, and in a lot of ways my grandfather filled the void he'd left.

Thanks to my grandfather's influence, I decided early on that I wanted to be a rocket scientist and build space ships. But to do so, I knew I'd need to get a college degree. In high school I began researching schools in Washington that had programs where I could study aeronautics, astronautics, physics and such (out-of-state schools were not an option for me — too expensive and too far away from my family), and the UW offered everything I was interested in learning. In fact, it was the only school I ended up applying to! Thankfully, I was accepted.

COE: So, did you ever get to achieve your dream of being a rocket scientist?

EB: Yes! After I finished my bachelor's degree in A&A in 1999, I went to work as an engineer at NASA's Jet Propulsion Laboratory, where I operated thermal technology hardware labs focused on thermal dynamics, heat transfer and hardware testing. That experience eventually translated into software testing, which is what I do today for Microsoft.

COE: In what ways did your experiences in A&A help set you up for success with Microsoft?

EB: An A&A degree from the UW is invaluable. Through it, I gained exposure to many different aspects of engineering: computer science, mechanical engineering, design and so on. The degree prepares students for complex problem-solving and helps them cultivate the skills and vision to do so.

COE: In addition to your contributions to UW Engineering, you also serve on the UW Alumni Association's Board of Trustees. What compels you to stay connected to the UW?

EB: I can't imagine not participating in the UW community — not giving back — in some way. The UW plays an amazing role, not just across the state of Washington but across the globe. Its scope, vision and impact are incredible, and I believe that all alumni should support this great institution in whatever way they can. There are so many ways to show support beyond financial contributions: serve as a student mentor, volunteer, attend or host events, get involved. And if your employer offers a matching program, leverage it. My employer Microsoft matches my giving dollar to dollar, up to $12,000 each year. Through it, I'm able to double my giving and invest more in organizations and institutions I believe in, like the UW.

COE: What advice do you have for engineering students today?

EB: It might not seem like it at first, but there are so many great resources available for students if you seek them out. Connecting with academic advisors, MSEP mentors, even students through the various clubs, teams and organizations can make the UW feel less overwhelming and more accessible. And above all, don't be afraid to try new things; after all, you're in college! It's a great time to step out of your comfort zone and discover new things about yourself.
Ensuring access for all students is at the core of the College of Engineering's mission. Thanks to generous donors like the Beltrans, we are able to promote equity and inclusion and provide opportunities so that underrepresented minority, first-generation and low-income students have the support to succeed inside and beyond the classroom.