Mission, Facts, and Stats
Our mission is to develop outstanding engineers and ideas that change the world.
A national leader in educating engineers, each year the College turns out new discoveries, inventions and top-flight graduates, all contributing to the strength of our economy and the vitality of our community.
Student demographics
The College works to ensure that students from all backgrounds succeed, from their first days on campus to their post-college careers.
Student enrollment and degrees awarded
Undergraduate enrollment
5,029
Undergraduate degrees awarded
1,350
Graduate enrollment
2,902
Master's degrees awarded
724
Doctor of Philosophy degrees awarded
184
Data reported Autumn 2019.
Diversity of Degree Recipients
B.S.
M.S.
Ph.D.
Women
30%
31%
32%
Underrepresented Minorities*
8%
8%
6%
Asian Americans
27%
14%
7%
Foreign Nationals
18%
36%
47%
Washington Residents
68%
39%
13%
* African American, Hispanic, Native American,
and Hawaiian/Pacific Islander
A glimpse at the UW Engineering students, researchers, and faculty whose innovations will change the world.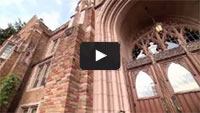 UW Engineering Departments playlist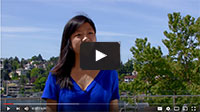 Want more data?
The first Direct to College cohort of Engineering Undeclared (ENGRUD) students entered the UW in autumn 2018 and the first placement cycle occurred in July 2019. See the results of the first placement cycle.
For UW staff and faculty, CoE provides data on student admissions, transfers, enrollment, majors, and degrees granted in Student Data Reports (UW NetID required).
Faculty
275 faculty (25.2% women)
Achievements:
128 NSF Young Investigator/Early Career Awards since 1984
32 Sloan Foundation Research Awards
2 MacArthur Foundation Fellows (2007 and 2011)
See also
Engineering innovation
Engineers drive the innovation economy and are vital to solving society's most challenging problems. The College of Engineering is a key part of a world-class research university in a thriving hub of aerospace, biotechnology, global health and information technology innovation. Over 50% of UW startups in FY18 came from the College of Engineering.
Commitment to diversity and access
The College of Engineering is committed to developing and supporting a diverse student body and faculty that reflect and elevate the populations we serve. We are a national leader in women in engineering; 25.5% of our faculty are women compared to 17.4% nationally. We offer a robust set of diversity programs for students and faculty.
Research and commercialization
The University of Washington is an engine of economic growth, today ranked third in the nation for the number of startups launched each year, with 65 companies having been started in the last five years alone by UW students and faculty, or with technology developed here. The College of Engineering is a key contributor to these innovations, and engineering faculty, students or technology are behind half of all UW startups. In FY19, UW received $1.58 billion in total research awards from federal and nonfederal sources.
Financing UW Engineering
CoE sources of funds 2019