The WiSE Conference is a celebration of women in engineering. The day of educational and professional enrichment brings university, college and pre-college students together with faculty, administrators, and professionals.
Engaged. Empowered. Excellent.
31st Annual Conference
Saturday, February 26, 2022
9:30 a.m. – 3:00 p.m.
What Happens at the WiSE Conference?
Keynote Speaker

Listen to a keynote speaker discuss their experince in the STEM field. This past year we got to hear from Leslie Robertson, Vice President of Software Development at Oracle Cloud Infrastructure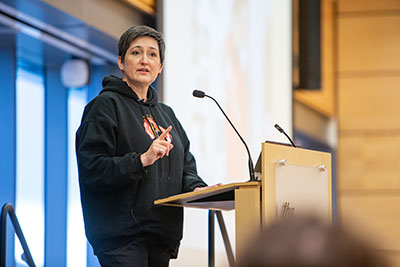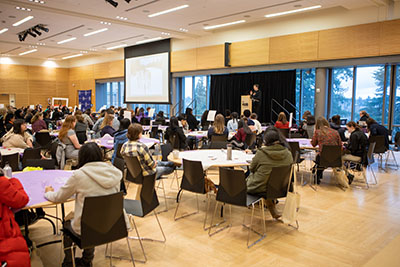 Networking with WiSE & Breakfast

Enjoy a catered breakfast and network with employers, faculty and students. During the 2020 conference we got to hear from Nancy Allbritton, the Dean of Engineering.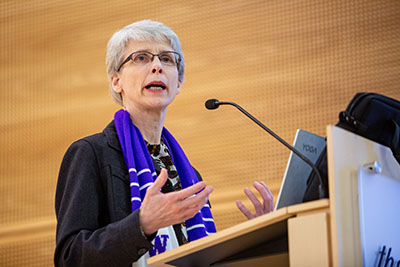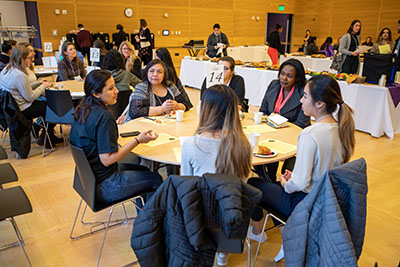 Workshops in Professional and Personal Development

Attend workshops designed specifically for the high school student, university student, and professional. Past workshops have focused on Impostor Syndrome, Careers in Engineering, Identifying your Strengths, and more. Industry, students, and faculty lead the workshops and panels.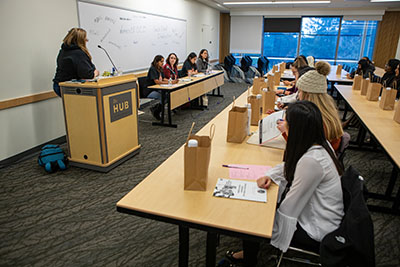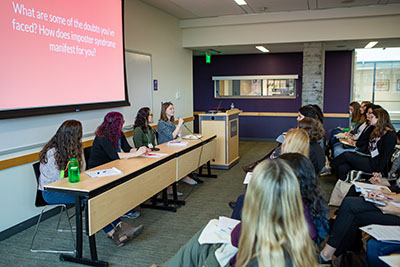 Career Resource Fair

Network and meet with employers of engineering and science graduates, talk to friends and representatives from engineering and science departments and UW community.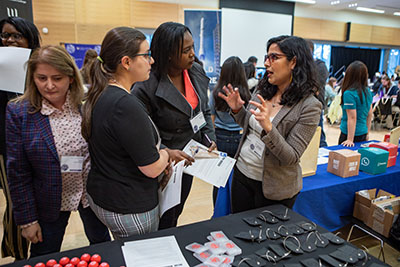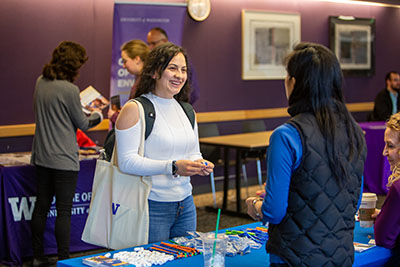 Networking Lunch

Enjoy a catered lunch, use the photobooth, and network with employers, faculty and students.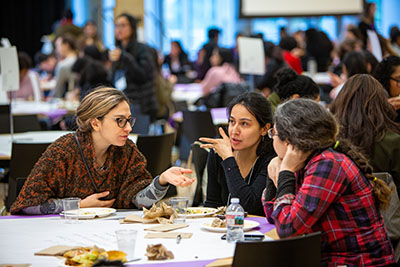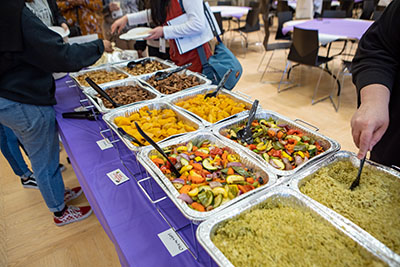 Past WiSE Conferences