Advising and student engagement Engineering Academic Center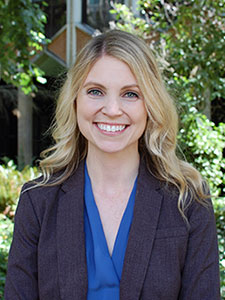 Shanai ("Shuh-NAY") Lechtenberg she/her pronouns
Senior Director, Student Academic Services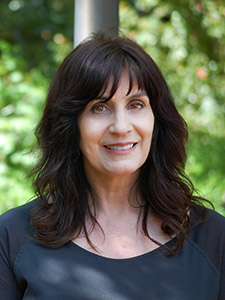 Dana Pierson she/her pronouns
Office Support Supervisor
Advising and student engagement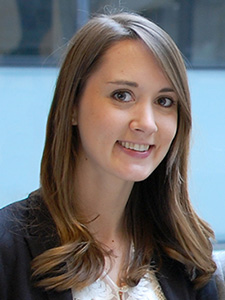 Lauren ("LOR-en") Fryhle she/her pronouns
Assistant Director of Advising & Student Engagement
Biography
I began my first year in undergrad as a Husky both excited and a little overwhelmed by the seemingly endless options that exist at a school of this size! I had to work up some courage to put myself out there, but once I did I found really amazing individuals and communities who helped shape my time at UW and to this day still give me support. The experiences I had teaching and mentoring here as well as abroad helped me discover that I find energy in helping empower others to reach their goals. I really love connecting with people and learning from others' life stories.
My goal is to be a sounding board and source of support for students as they navigate their own educational journeys. I recognize that academics are just one piece of the larger, often complex college experience, and strive to really get to know my advisees well so that I can be the best possible partner and advocate for them. I value the different perspectives each student brings that are shaped by their unique experiences and identities.
I enjoy spending my free time exploring new places with friends and family, whether it be the streets and culture of a neighborhood or foreign country, or a trail in the mountains. I also love to dance, see live music, and binge on berries! To my advisees: I can't wait to meet you!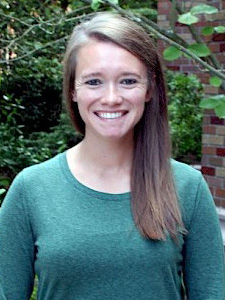 Allie (AL – ee) Carpenter she/her pronouns
Lead Academic Adviser
Biography
I was born and raised in Ohio and completed my undergraduate degree from Ohio University with a double major in Mathematics and Sociology. Initially, I was intent on becoming a teacher, but after my first teaching course I realized it wasn't for me. I knew I wanted to finish my mathematics degree but fell in love with sociology and studying how humans interact, make meaning, and engage with one another. This ultimately led me to pursue my Masters in Higher Education from the University of Denver and a passion for academic advising.
I remember being a Junior at Ohio University and feeling uncertain about my future and what I would do after leaving Athens, Ohio. However, the curriculum and degrees I completed gave me critical and analytical thinking skills along with the jobs, mentors, goals, and experiences to be successful. My experiences at Ohio U guided me towards my passion for advising students and I have never looked back! I am excited to help you explore your interests, goals, and values as you navigate your experience here at the University of Washington! Go Huskies!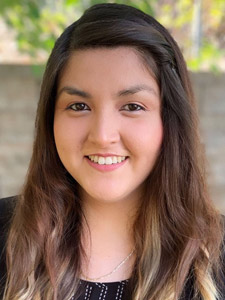 Jacque ("JAK-ee") Hernandez she/her pronouns
Senior Academic Adviser
Biography
I am a small-town gal, living in the city! I began my academic journey at a community college in North Central Washington (NCW). I then transferred to UW my sophomore year. It was a great Husky Experience and throughout it, I met an incredible adviser and mentor that helped me navigate my journey during the highs and lows. I was involved in several RSOs and knew that supporting my fellow student peers in having the best experience while at UW was my passion. In addition, I also had the opportunity to study abroad in Spain and France, which provided a new perspective on life and matters outside the U.S. that have been helpful in working with a diverse student and colleague population.
After graduating with my bachelor of arts in Spanish Language and Culture and a minor in Diversity, I joined an advising team at a community college which further demonstrated my continued passion in supporting college students in an academic, professional and personal capacity that I found as an undergraduate. My desire is to assist students in a holistic approach and help ease the transition into UW. Please do not hesitate to reach out; college can be overwhelming at times and I want to be that adviser and mentor to help navigate the highs and lows just like my amazing adviser did for me.
When I am not working with students, I enjoy exploring new restaurants and hangout spots across the city, as well as photography! I love capturing scenery photos, especially on the other side of the mountains! If you're a 509er, you know what I mean. I am a student at heart and love to read and gain new knowledge in various topics. Feel free to recommend some readings!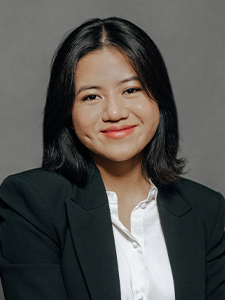 Jessica Par she/they pronouns
Academic Adviser
Biography
I graduated from UW with a B.A. in Education, Communities, and Organizations (ECO) and a Diversity Minor as a first-generation college student. I was born in Myanmar (Burma) and grew up in the greater Seattle area! My Husky Experience wasn't exactly how I expected it to be (or it was more like I didn't even know what to expect) even though I thought I was prepared, especially with all my high achievements and involvements throughout high school. While I was trying to figure out the systems for myself, I began seeking mentorship/guidance and got involved in student leadership roles that allowed me to work closely with a wide range of students, including historically marginalized students like myself. My lived experience and unique frame of reference allowed me to build empathetic and intentional relationships with students that I got to work with and advocate for, which led me to a realization that I could pursue a career in higher education. My hobbies include singing karaoke/music, film photography, watching Ghibli movies, and going to a park/museum. Because UW has meaningfully shaped my values, identity, and understanding of the world, I am super excited to have the opportunity to support and work with students during their time here!
Engineering Academic Center