Meet the Advisers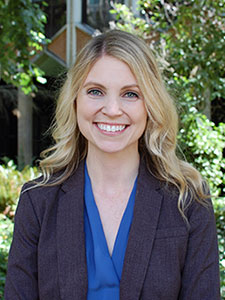 Shanai Lechtenberg


Director of Advising & Student Engagement

She/her pronouns

I discovered my passion for academic advising in my first year of college at Western Washington University, when I was hired as a Peer Advisor. Prior to that experience, I always thought I'd be a junior high or high school counselor, but when I realized I could do similar kinds of work and stay forever on a college campus, I was sold!

I love partnering with students to help them discover and clarify their interests and strengths and how those things relate to their major and career choices. I also really enjoy working with students who are struggling academically by helping them identify areas in their life that are going well and how to build on them. I think engineering students, in particular, are awesome because they're interested in solving big problems and innovating to create new things.

Fun facts about me include: I am Oprah Winfrey's biggest fan, my favorite book is A Wrinkle in Time, and if I have no plan in place to cook for dinner I will likely be eating an egg scramble.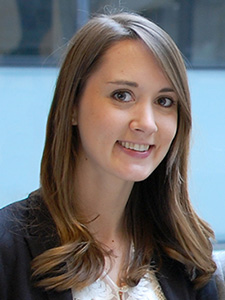 Lauren Fryhle


Assistant Director of Advising & Student Engagement

She/her pronouns

I began my first year in undergrad as a Husky both excited and a little overwhelmed by the seemingly endless options that exist at a school of this size! I had to work up some courage to put myself out there, but once I did I found really amazing individuals and communities who helped shape my time at UW and to this day still give me support. The experiences I had teaching and mentoring here as well as abroad helped me discover that I find energy in helping empower others to reach their goals. I really love connecting with people and learning from others' life stories.

My goal is to be a sounding board and source of support for students as they navigate their own educational journeys. I recognize that academics are just one piece of the larger, often complex college experience, and strive to really get to know my advisees well so that I can be the best possible partner and advocate for them. I value the different perspectives each student brings that are shaped by their unique experiences and identities.

I enjoy spending my free time exploring new places with friends and family, whether it be the streets and culture of a neighborhood or foreign country, or a trail in the mountains. I also love to dance, see live music, and binge on berries! To my advisees: I can't wait to meet you!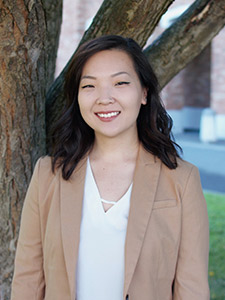 Ali Cho


Senior Academic Adviser

She/her pronouns

Coming to the UW as an out of state student, I remember not even knowing where to start! Thankfully I had the opportunity to sign up for incredible classes I never thought I'd take while simultaneously engaging with exciting new communities, all of which opened my life up to brand new possibilities. While my time here took me down some difficult pathways, I was extremely fortunate to know staff members that supported me through the hardest obstacles. Seeing how impactful mentorship can be, I was inspired to pursue a career in higher education and student development.

Working with First Year Programs for several years helped me develop knowledge around things like academic planning, connecting to resources across campus, and building a community within this huge university. Serving as a director within the ASUW also allowed me to learn more about advocating for the best interest of students and how to help them develop both personally and professionally. Every individual holds unique experiences and identities that impact the way we maneuver through the world, and my goal as an adviser is to support you holistically as you navigate your transition to the UW. Whether experiencing wins or setbacks (both big and small), I'm here to listen and partner with you to discover next steps. I love empowering students throughout their journeys and helping them create a college experience that's hopefully transformative and challenging in all the right ways. I'm so excited to work with you, please don't be afraid to stop by to ask questions or chat!