The University of Washington's College of Engineering educates outstanding engineers and develops ideas with potential to change the world. Engineers create jobs which drive the economy and are vital to solving society's largest problems.
An economic powerhouse in the state, the UW directly and indirectly affects every resident of Washington. The College of Engineering accounts for 60% of UW's start-up companies that generate revenue and jobs, and spur economic activity.
For more than three decades, the UW has secured more federal research funding than any other public university in the country.
Over 270 companies have been started by UW faculty and students, or with UW technology.
Engineering faculty lead in the number of patent applications filed, patents received, and innovations reported.
Our students, faculty, and staff are at the center of our mission. We strive to ensure that every UW engineer is prepared for a dynamic career and for leadership. This five-year Strategic Plan represents our commitment to every student. Engineering is a rigorous and creative discipline and our students meet high standards of performance. Each student has unique hopes, dreams, and strengths. It is our responsibility to help every student succeed by ensuring we deliver on our promise to provide a superior educational experience.
For over 100 years we've graduated creative engineers and developed innovative solutions through our research. Going forward, we expect even more of ourselves as we redesign engineering education and tightly focus our research on solving tomorrow's challenges. We are called to rethink the way we educate students — focused on fundamentals while incorporating technological advances. We have hard work ahead of us and we ask for your commitment to support all of our students, faculty, and staff as they pursue their dreams and goals — for themselves and the world at large.
PLANNING FOR A RAPIDLY CHANGING WORLD
The landscape of engineering education is changing more swiftly than ever before. As fundamental shifts occur in technology and society we must consider the role engineers will play and how we will prepare our students to lead and succeed. The next century will challenge us to meet the need for clean and sustainable energy sources, improved urban infrastructure, advanced manufacturing, affordable health care delivery, cyber security and more. These needs have been recognized in the United States by the National Academy of Engineering's "Grand Challenges of the 21st Century."
Our role is to ensure the next generation of engineers is primed to address these challenges. We must provide access to a world-class engineering education, retain top faculty to educate and engage students in breakthrough research, and offer contemporary facilities in which their work will flourish.
A world-class engineering program is a hallmark of a top university. We are fortunate to be located in a hub of creativity and innovation in aerospace, biotechnology, global health, clean technology, infrastructure, and information and communications technology, all of which demand and have helped build a cutting-edge engineering program.
Great engineering colleges anticipate, drive, and embrace change. We must be both strategic and agile to fully realize our potential to improve the quality of life in our community, and the world.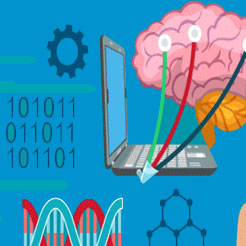 We are ready to move forward. To succeed, we must make significant investments to increase the number of students we can educate. Our plan and shared vision guide our choices, allow us to pursue emerging opportunities, and ensure the University of Washington's College of Engineering ranks among the pre-eminent public research colleges in the decades to come.
OUR GOALS