Design for the new building — which will promote a new level of collaboration and hands-on learning — has included an unprecedented number of student voices to focus on access and inclusivity.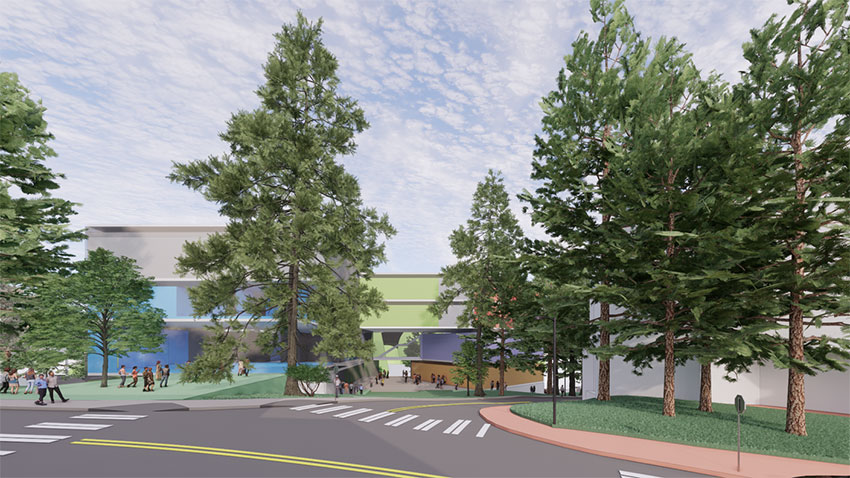 The College of Engineering's Interdisciplinary Engineering Building (IEB) represents a new way of ensuring inclusive design through direct communication with the people who will spend many hours in it: engineering students. From their entry as first-year pre-major engineers, students will learn and study, tackle design and prototyping challenges, and find student services and opportunities for collaboration in the new facility. To make certain all voices were heard, architects and leaders spent considerable time and effort to gain student opinions.
The IEB will serve as a home base for engineering students. The project is in the schematic design phase, during which requirements are translated into detailed designs. Key to its success is ensuring that all stakeholders — from university leadership to students — are engaged and represented in the design process.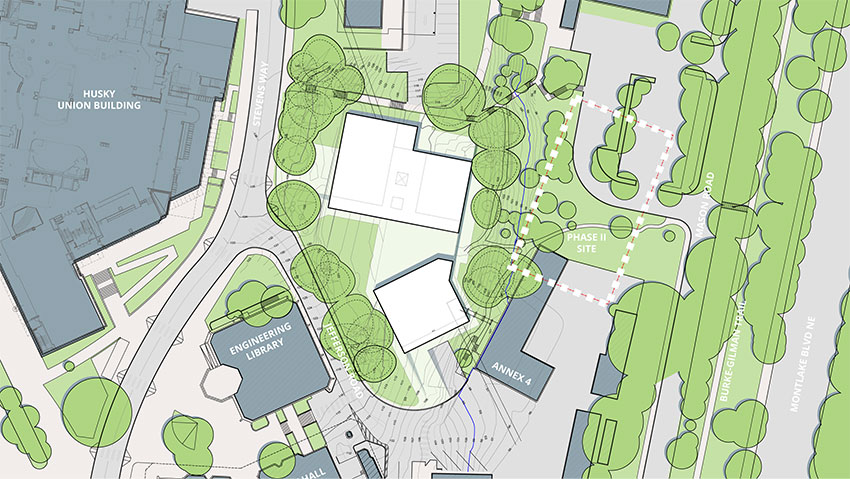 Once complete, the IEB — which will be situated on Stevens Way across from the HUB — will feature labs, classrooms, and project space for ideation and fabrication. Additionally, it will house engineering student organizations and will serve as a hub for student support services, such as the Engineering Academic Center. Thanks to student input and participation, the building will be "of the students, by the students and for the students," says Dan Ratner, the College's associate dean for academic affairs.
According to IEB architect Billie Faircloth, partner and research director at KieranTimberlake, a critical priority for the project is for the building to be "inclusive, adaptable and collaborative" — something the architecture firm heard frequently in the more than 400 responses to a survey asking students what attributes of spaces are important to them.
In addition, student leaders from the College's Student Advisory Council and other student organizations participated in focus groups to discuss how the IEB could be welcoming to all students, especially underrepresented students.
"The feedback we received gave us amazing insight into the ways that buildings and spaces support and promote equity," Faircloth says. Themes that emerged included the importance of access, representation, resources and values. These have become guiding principles for the design process.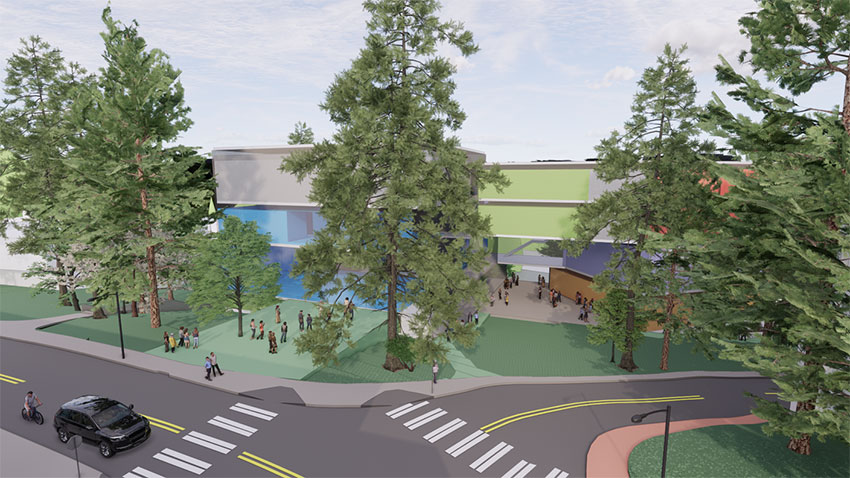 "The IEB has to be inviting," says Karen Thomas-Brown, the College's associate dean for diversity, equity and inclusion. "Any student has to be able to walk in and feel that they don't have to prove that they belong there — especially students who are marginalized."
According to the student focus groups, ways the IEB could support diversity and inclusion range from indigenous land acknowledgement signage to representation in the building's artworks, to featuring practical, accessible spaces that offer storage, flexible seating and amenities such as a kitchenette to prepare food while students study and collaborate.
The IEB's design is also informed by the technological advances catalyzed by the pandemic. For example, some faculty have found that using breakout rooms is helpful when teaching a class via Zoom; this approach can be adapted in the physical environment by replacing traditional lecture style classrooms with flexible arrangements to accommodate small group and hybrid learning experiences.
Building for the future
Learn more about the IEB and how you can help transform engineering education.
Originally published October 18, 2021