February 22, 2021
On Monday February 22, 2021, Dean Nancy Allbritton shared the following announcement with the College of Engineering community:
Colleagues,
I am very pleased to announce that Professor Karen Thomas-Brown has accepted the position of Associate Dean for Diversity, Equity and Inclusion in the College of Engineering effective May 1, 2021.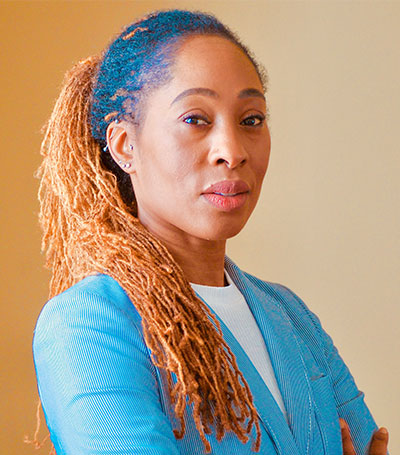 Karen joins us from the University of Michigan-Dearborn (UM-D) where she is a professor in the College of Education, Health and Humans Services with research and teaching in the Department of Education and the Department of Social Sciences. She holds a Ph.D. and Bachelor's degree in geography specializing in social and urban structures focusing on the sociological variables that shape human systems; and professional certificates in Executive Leadership, Performance Leadership, Change Management, and Diversity and Inclusion (DEI) from Cornell University.
During our national search, Karen's unique qualifications distinguished her for this leadership role. Throughout her career she has effectively combined her research, teaching, and commitment to advocacy within various community and educational settings. At the core of her leadership efforts is social justice's cooperative principle (opportunity, availability, and access), which she has demonstrated by partnering with agencies and leading efforts that directly advocate for equity of opportunities and access to high quality education in traditionally underserved low-income and urban communities.
An interdisciplinary scholar, at UM-D Karen helped to create the Center for Disparity Solutions and Equity; served on her department's executive committee, the faculty senate, UM–D general education committee, and the University Curriculum Development Committee. Additionally, she is a faculty leader on the University of Michigan system wide Fairness and Inclusion committee, and Anti-Racism committees, and serves on the state of Michigan Department of Education Anti-Racism Educator Taskforce.
Karen's leadership extends outside academia. She directs a diversity and inclusion consultancy where she specializes in assessing and designing diversity and inclusion policy, assessing practices, measuring outcomes, and designing and implementing leadership training. She has led a series of corporate conversations on race in America in response to the protests over racial injustice and inequities.
In this position, Karen will lead the college's ongoing efforts to become an accessible, welcoming, and inclusive community. She will leverage her expertise to lead and develop best practices and guidelines that strengthen the College's goals around diversity, equity and inclusion. In collaboration with the Dean and other campus leaders, Karen will lead, develop, and implement programs that increase the participation and engagement of diverse and underrepresented groups across the College.
I appreciate the time and effort of the search committee, Daniel Ratner (Co-Chair), Patricia Loera (Co-Chair), Judy Mahoney, Merhawi Abraha, Butch de Castro, Victoria Gardener, Tadayoshi Kohno and Aileen Trilles, as well as those who shared their input and opinions during the search process.
Please join me in congratulating Karen and welcoming her to the College of Engineering leadership team.
Best regards,
Nancy