Building for the future
Learn about our plans for a new Interdisciplinary Engineering Building.
Training the next generation of engineers will benefit society, improve our communities' health, and supply industry with the talent to drive economic recovery. The College of Engineering — which has nearly doubled degree output over the past ten years — has the reach, talent and motivation to positively affect all of these challenges.
However, despite creatively leveraging existing space across campus, our student-focused facilities footprint has not grown comparably, leading to a space shortage. The need to upgrade existing facilities and construct new ones is critical: The College continues to turn away large numbers of qualified students because we simply don't have the space to accommodate them.
The College is fundraising in support of $100 million in facilities improvements, to include a new building for all engineering students — the Interdisciplinary Engineering Building (IEB) — as well as upgrades to existing, outdated facilities. The state has invested in pre-design and design funding for the building. This legislative session we are working closely with the state to request $45 million in capital funds to construct the building. This funding is to be matched with internal resources and private gifts.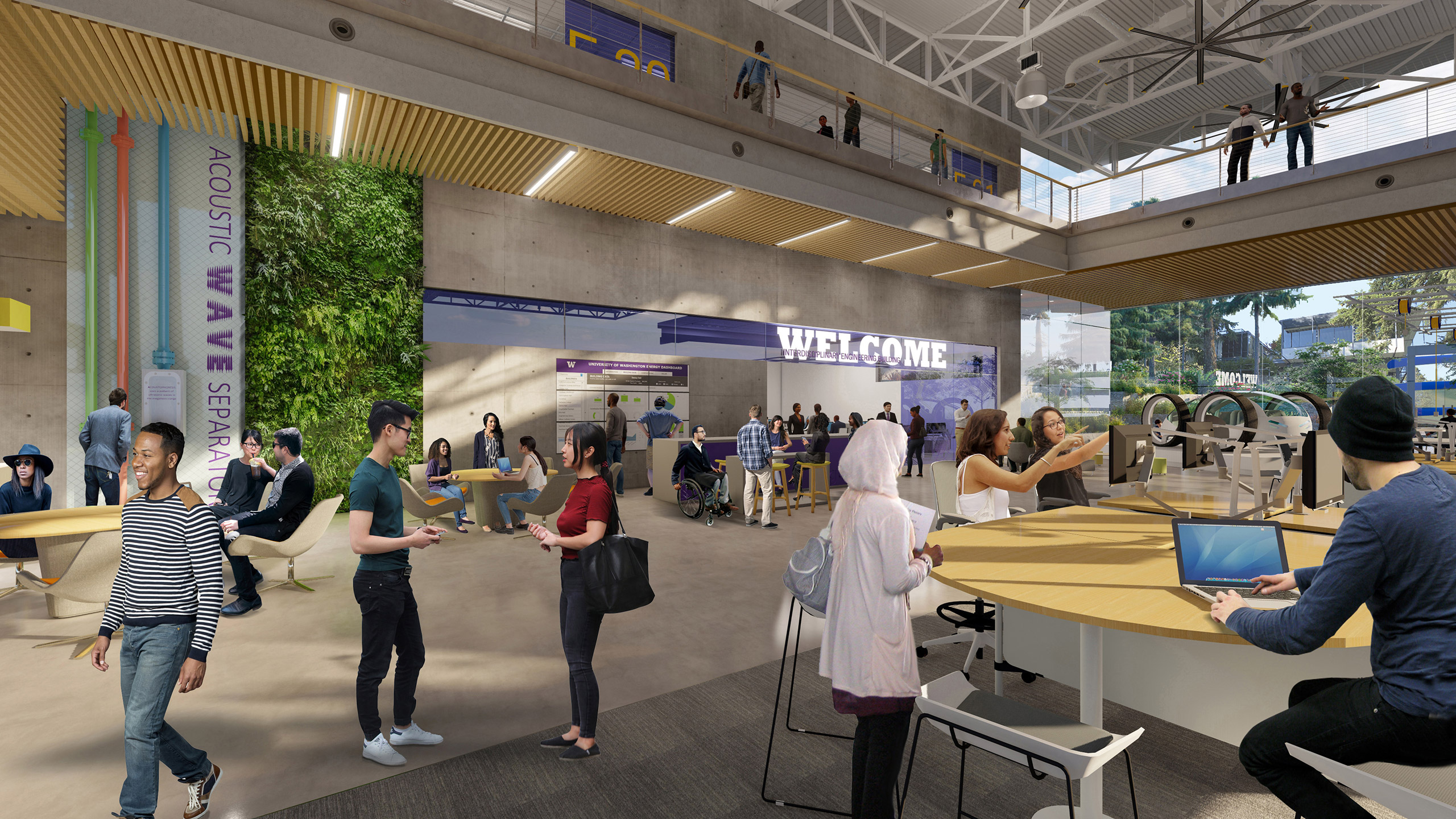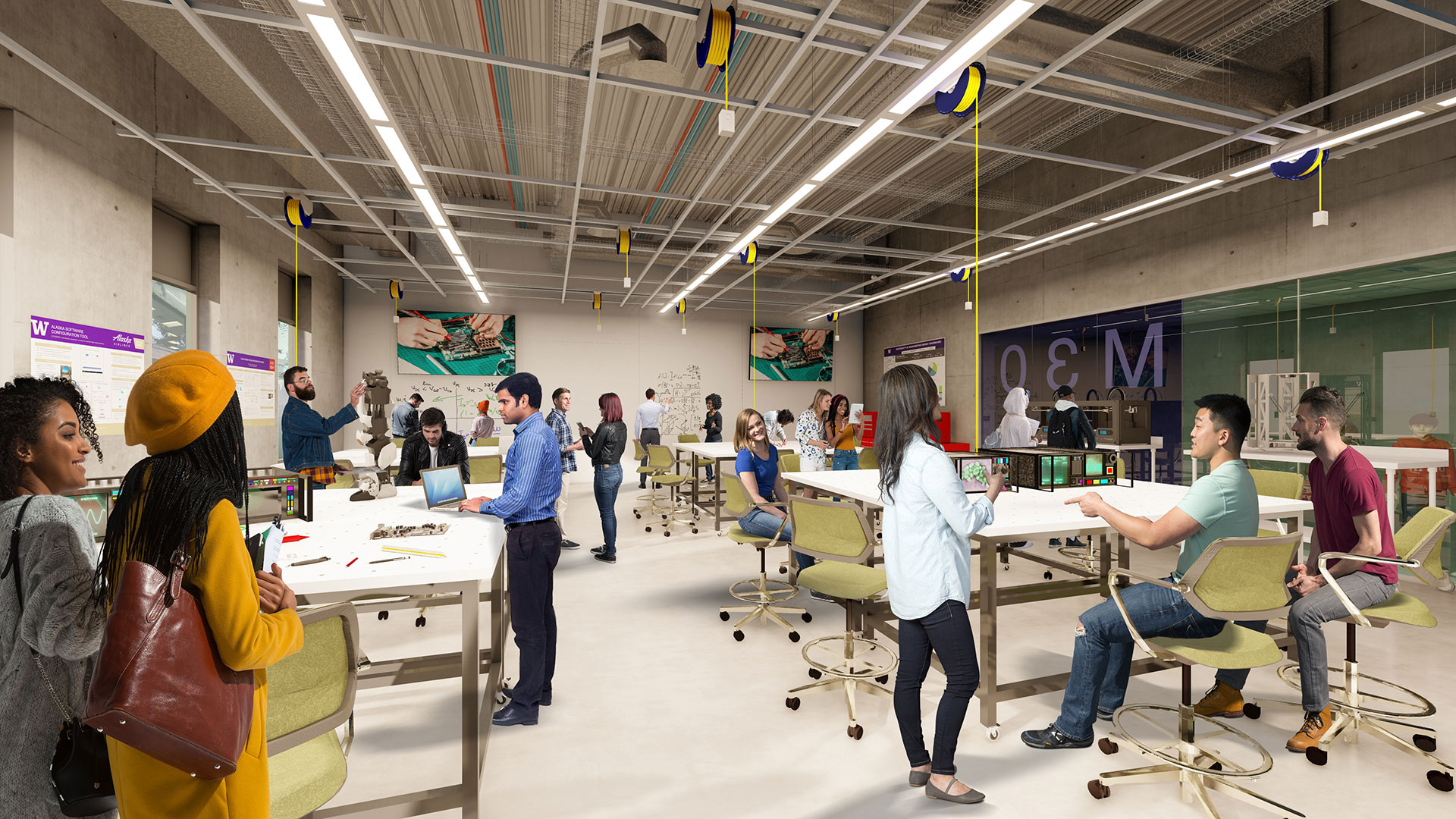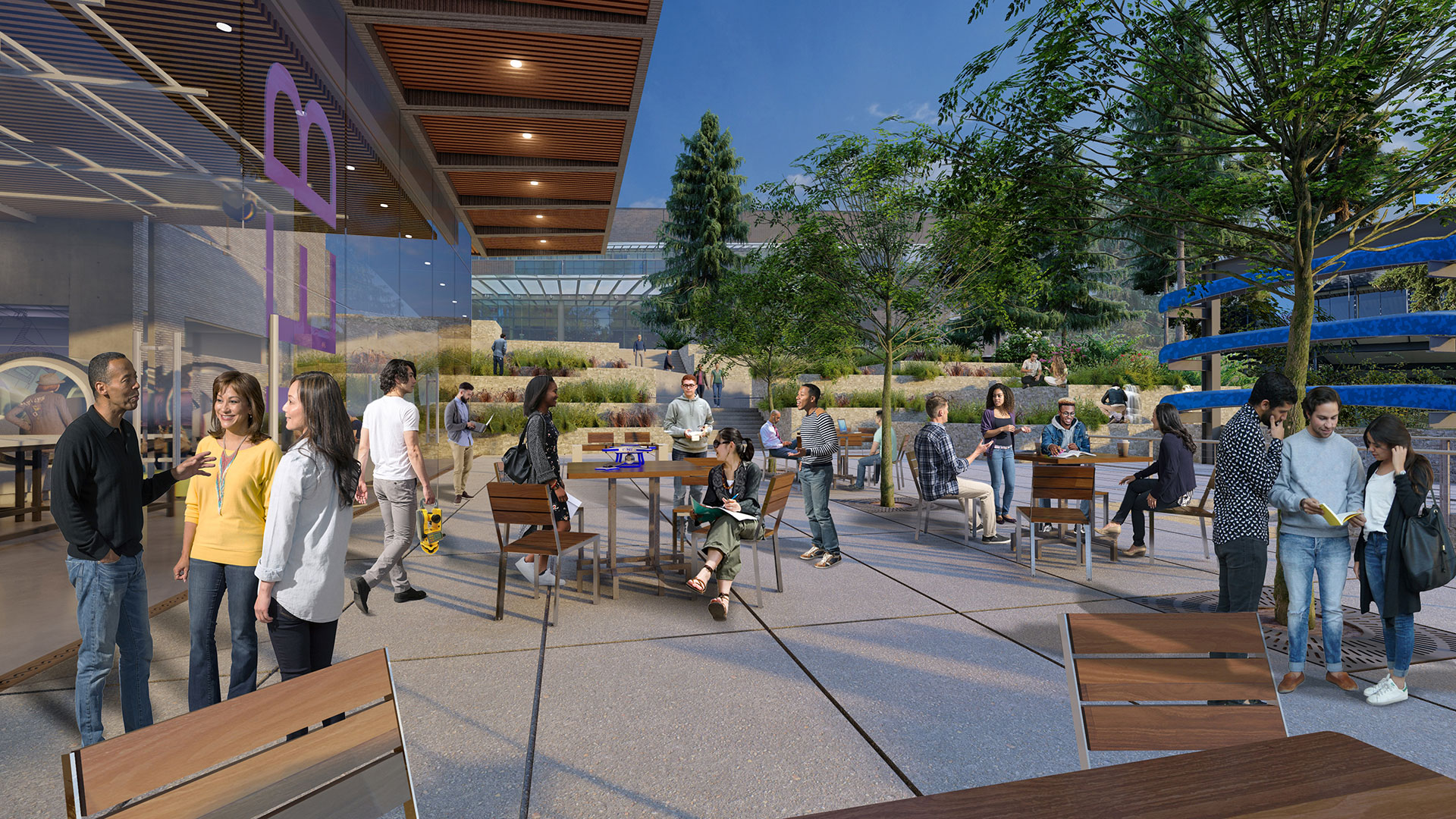 Space limitations and the need for growth
Responding to students' needs, we launched Direct-to-College (DTC) admission in 2018, allowing more than 800 first-year students to join the College as engineering majors each year. DTC admission gave us an opportunity to transform and improve the student experience from the moment students step onto campus. We are providing students with exposure to the full range of engineering disciplines right away, while supporting more project-based learning, interdisciplinary teamwork, improved diversity, increased partnership with industry, and more — all to prepare our students for the engineering careers of the future.
Looking ahead, the demand for engineering degrees will increase even through challenging economic times: While five of the top 10 first-choice majors of UW incoming first-year students are in engineering, Washington ranks 47th in the nation in the production of engineers, based on the size of our engineering workforce. To meet the needs of our students and fuel the state's economy, the UW must educate more engineering students, and more space is needed for us to do so — specifically, space that enables collaborative, project-based learning.
Our goal is to grow not only in terms of numbers, but to become more inclusive, collaborative, innovative and adaptable, with programs supported by facilities rivaling or exceeding those of our peer institutions.
The IEB will advance engineering education by
enabling us to grant more engineering degrees
providing a home for cross-disciplinary courses
encouraging interactions that spark new ideas
developing students' talents in premier learning spaces
introducing students to a range of engineering pathways
facilitating discovery in state-of-the-art labs and office space
The IEB will add more space for students
flexible classrooms for active learning
curriculum lab space
hands-on learning spaces
open project space for hands-on learning
gathering spaces for students to study and collaborate
research lab space for faculty and student teams
offices for faculty and student support staff
Help us build the IEB
Your gift supports new construction of the IEB and the renovation and modification of existing engineering facilities. With your help, we can provide Washington's leading engineering education and develop outstanding engineers and ideas that change the world.
Give Now
A home for engineers of the future
The IEB will be an important part of our on-campus student experience and will serve as "engineering central" — offering the spaces needed to educate students to solve major societal challenges. Situated in a prominent location on campus between the UW Club and the Engineering Library, the IEB will highlight the importance of engineering and reflect the leading-edge education the College provides.
By providing the silo-free learning environments that students need to prepare for industry and entrepreneurial careers in collaboration with fellow students across campus, the new building will relieve pressure on the College's departmental buildings. It will benefit all departments by better preparing first-year students to matriculate into majors and participate in interdisciplinary research and projects that offer opportunities to develop real-world engineering and leadership skills. The IEB will house programming for leadership, diversity and access, as well as dedicated space for industry-sponsored capstone projects to strengthen connections between the UW and industry.
Learn more about the College's request to the Washington State Legislature for construction funding of the IEB, to be matched with internal resources and private gifts.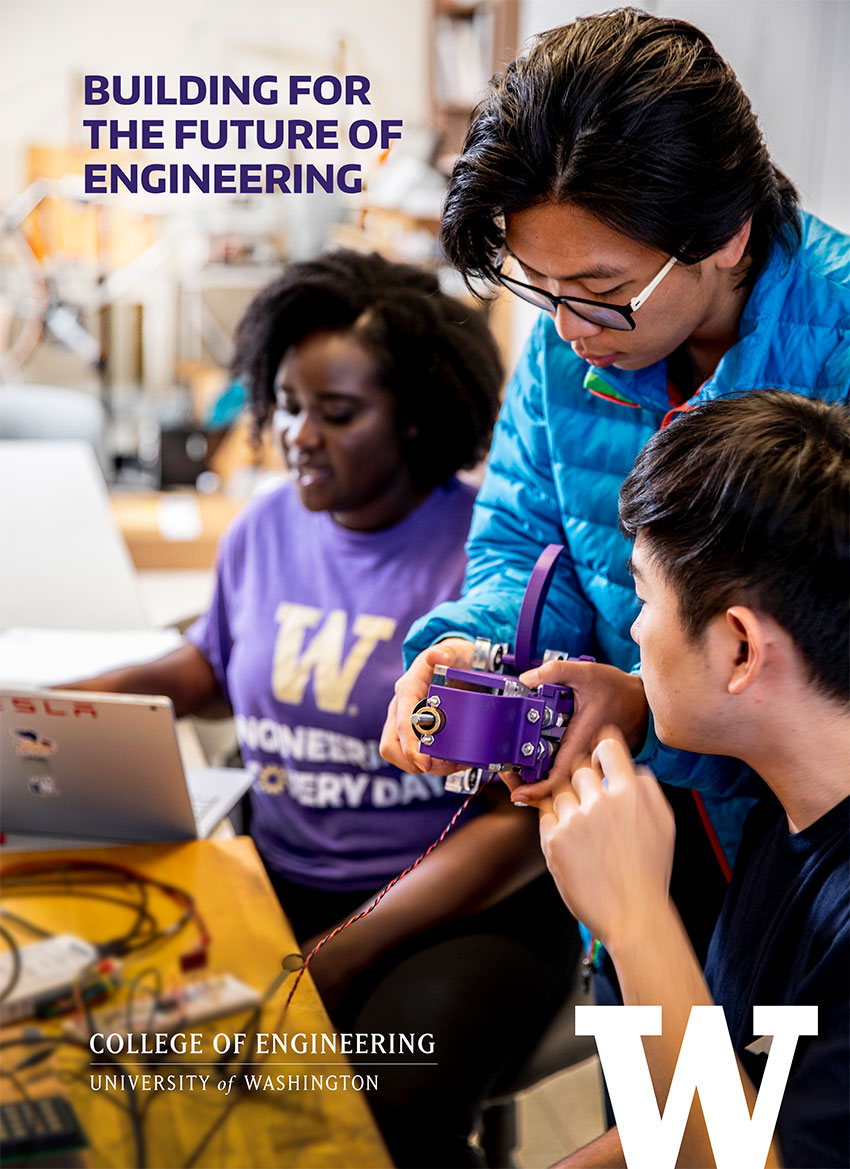 Building a solution
We look forward to working with the following partners and colleagues:
Contractor: Hensel Phelps
Architect: KieranTimberlake
IEB Planning Committee:
Alberto Aliseda, ME
Pedro Arduino, CoE/CEE (Chair)
Soraya Bailey, BioE
Paul Beame, CSE
Jeff Berman, CEE
Archis Ghate, ISE
Michael Glidden, CoE
Grace Kariuki, ECE
Fumio Ohuchi, MSE
Kojay Pan, CoE (ex-officio)
Nadya Peek, HCDE
Brian Polagye, ME
Lilo Pozzo, ChemE
Dan Ratner, CoE/BioE (ex-officio)
Marco Salviato, AA
Uri Shumlak, AA
Lynne Spencer, CoE
Deirdre Sumida, CoE
IEB update
Design for the new Interdisciplinary Engineering Building — which will promote a new level of collaboration and hands-on learning — has included an unprecedented number of student voices to focus on access and inclusivity.