Today's engineering student experience
UW photographers share some of their favorite examples of hands-on engineering education.
The nature of engineering education has changed dramatically. A generation ago, undergraduates attended lectures then studied on their own. Today's education focuses on project-based learning — hands-on research, design challenges, crossdisciplinary teamwork — activities that require different kinds of spaces. The pandemic pushed us to chart new territory as we moved to remote instruction. Our faculty, staff and students rose to the challenge, as outstanding engineers do, and adapted, iterated and innovated. Many of those innovations in education delivery will transform engineering education long beyond the pandemic; however, the fundamental need for hands-on experiences remains.
Our new engineering facility, the Interdisciplinary Engineering Building (IEB), will provide a home base for our engineering students that features space for hands-on learning and project collaboration. The Washington State Legislature has provided $50 million in funding for design and construction of the IEB, to be matched by UW and philanthropic funding in a public-private partnership. As we strive to meet increasing student demand for an engineering education — and industry demand for qualified engineers — we hope to have your support.
While we certainly need to grow, we are grateful for the experiential opportunities already available to our undergraduates, many of which would not exist were it not for our donors and partners. Since 2016, campus photographers Mark Stone and Dennis Wise have been documenting the engineering student experience. Here, Stone and Wise have selected some of their favorite photos. From research labs and study abroad programs to capstone projects and makerspaces, these images illustrate how our students are preparing to become tomorrow's engineering leaders.
Engineering education provides not just technical skill development but a framework for problem-solving through hands-on, collaborative learning. As COVID-19 restrictions lift and we return to these activities, we look forward to providing even more creative, engaging, experiential opportunities for our students. We hope you will join us.
Photos by Mark Stone and Dennis Wise / University of Washington.
Image
Bioengineering (BioE) undergrads construct point-of-care tests to detect HIV infection and drug resistance. Then BioE Ph.D. candidate Nuttada Panpradist developed the diagnostic device for her doctoral research. "Clinics in developing countries don't always have access to labs and equipment like we have in the U.S., and they're often trying to serve more people than they can reasonably accommodate," Panpradist said in 2017. "If our team can introduce a low-cost, easy-to-use device to provide immediate diagnosis and resistance detection, then we can start to make a real difference in global communities."
"What I remember most from this shoot was the sense of community. Nuttada had created a welcoming, collaborative environment — the kind that allows students to thrive," Stone recalls. "Also, the team prepared for the shoot so thoughtfully! Everything was tidy, everyone wore UW gear, and the devices, samples, gloves and safety glasses were purple and gold to show the students' Husky spirit." 
ElectroSolar Oxygen, a team of Chemical Engineering (ChemE) undergrads, developed a way to generate medical oxygen for use in remote and underserved areas using renewable energy sources. The team came together through ChemE's Special Design capstone program, where students tackle real-world problems through chemical product design and tech-based entrepreneurship. "The team was working through a mechanical issue and rebuilding the pump during this photo shoot," Wise remembers. "Everyone showed up with a 'we-can-do-it-so-let's-get-it-done' attitude, which was pretty inspiring."
In 2019, ElectroSolar Oxygen took home awards from the Buerk Center for Entrepreneurship's Environmental Innovation Challenge and Dempsey Startup Competition. They also received the Ray & Priscilla Bowen Award for Process Design, which ChemE presents annually to an outstanding capstone design team.
Engineering clubs, such as Human Powered Submarine, help students develop teamwork and leadership skills while working on hands-on engineering projects. In 2017, the club partnered with the Northwest School of Wooden Boatbuilding to design "Knotty Dawg," a sub that honored traditional wooden boatbuilding. That summer, the team won first place in the fastest two-person competition at the International Submarine Races with a speed of 3.27 knots.
These subs aren't watertight so pilots and dive team members must be scuba-certified. For this shoot, Wise and Stone suited up and joined them in the pool. "We had an underwater camera housing that worked great, but unfortunately the radio transmitter for our flash quit working," says Wise. "But there was an observation window into the pool so we were able to capture these images."
Image
RELATED STORY
Tradition with a modern twist
The UW Human Powered Sub Team has blended traditional boatbuilding with aerospace and marine engineering to create an award-winning submarine.
Makerspaces such as The MILL, photographed here in 2019, give students a place to collaborate, innovate and create. Students have access to cutting-edge professional equipment and training, workshop space, an educational wet lab and more. A collaboration between the College of Engineering and UW Housing & Food Services, The MILL — which opened in 2018 — is the second residence hall-based makerspace on campus. The other, Area 01's Dabble Lab, opened in 2015. Residence hall-based makerspaces like these make it even more possible for students to practice engineering together in their living communities.
"You can let your imagination run wild in a campus makerspace like The MILL," Stone says. "They contain many cool pieces of equipment like ceramic 3D printers, laser cutters, vinyl printers and sewing machines, and they're accessible to students for personal projects, class assignments and more."
Image
RELATED STORY
The MILL provides UW students, staff and faculty access to cutting-edge professional equipment, workshop space, an educational wet lab and classroom / meeting space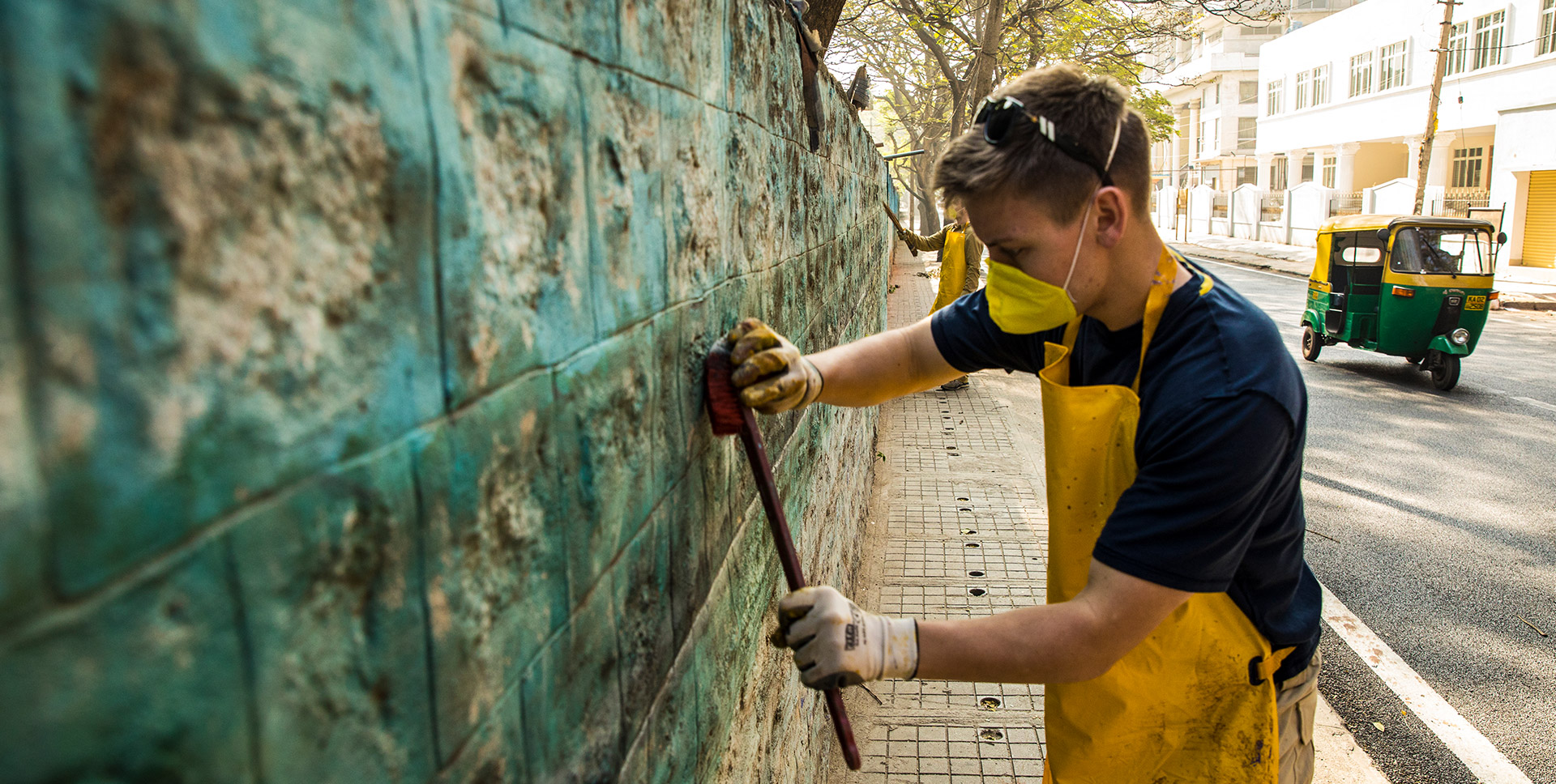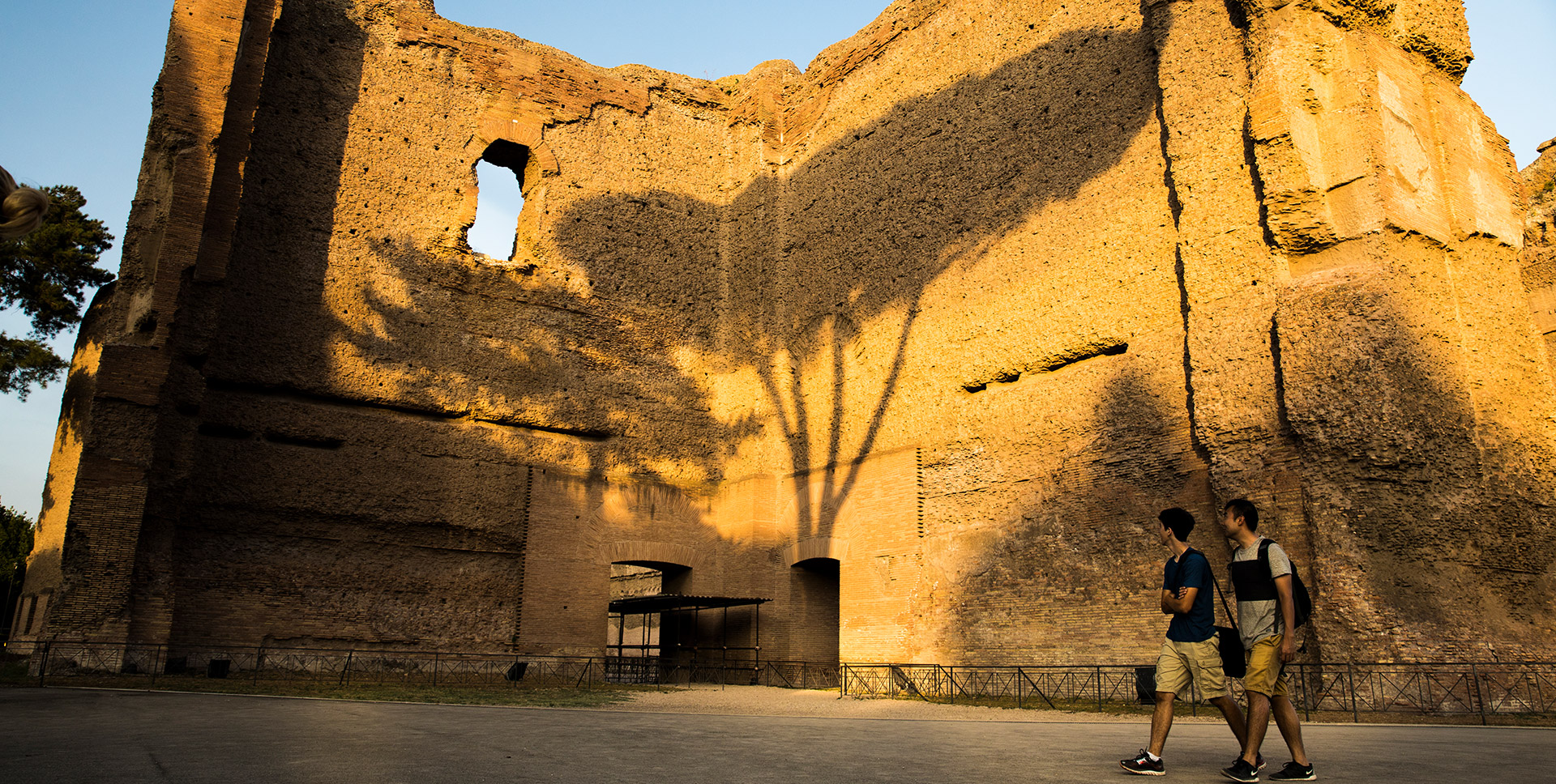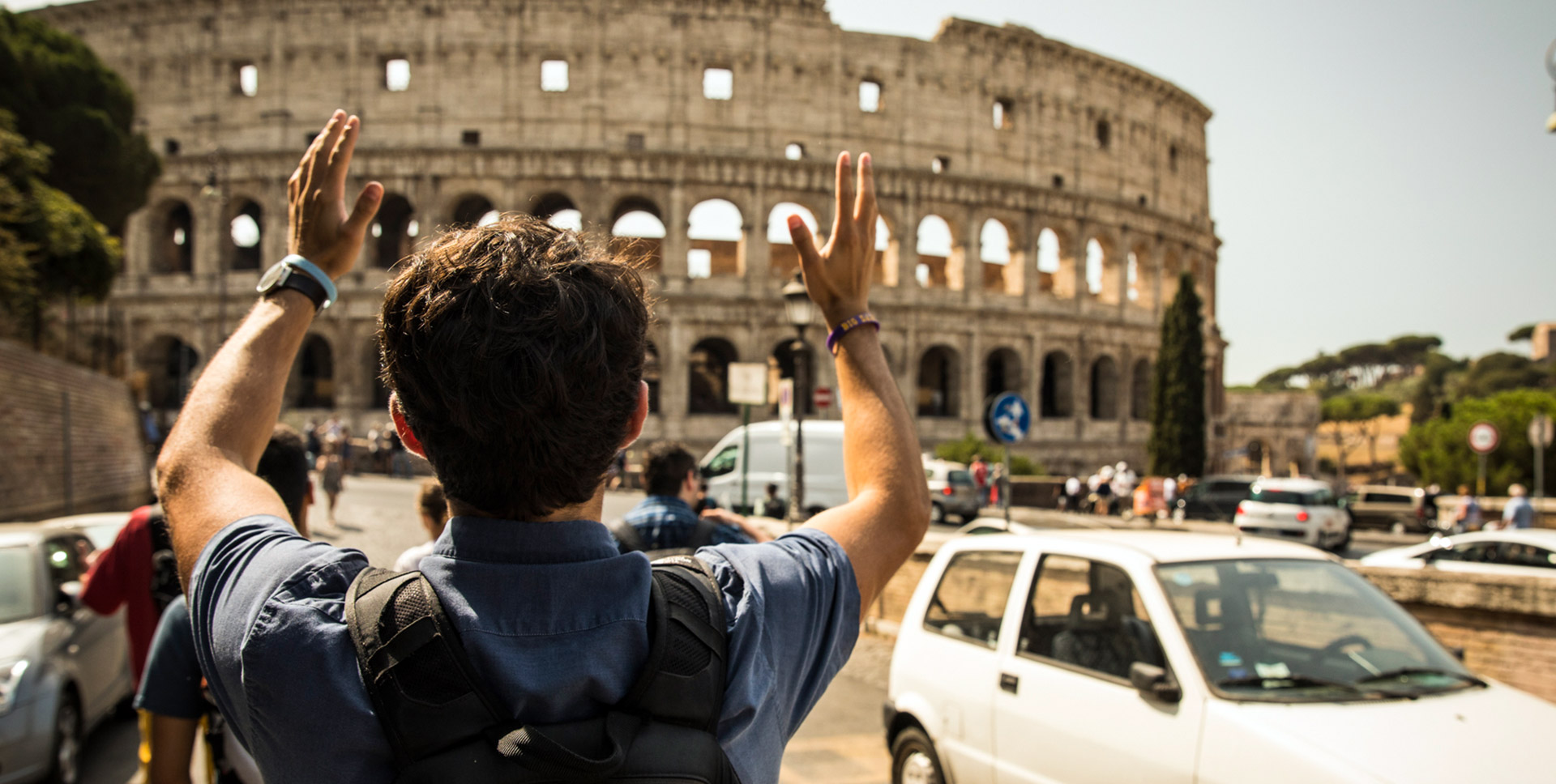 UW Engineering study abroad programs invite students to prepare for a global engineering career and enable them to gain an international and historical engineering perspective.
For example, as part of the Grand Challenges Impact Lab shown here in 2019, students spend one quarter in Bangalore, India, where they are equipped with hands-on problem solving experience to address real-world problems while increasing their cultural awareness.
Through Engineering Rome, students analyze and evaluate civil infrastructure spanning 3,000 years, from ancient Rome to the present day, learning about aqueducts, fountains, subway systems, the Colosseum and more. Photos taken in 2017.
Image
RELATED STORY
Global engineers
Study abroad programs like Engineering Rome give students an opportunity to develop a global perspective on engineering.
Internships give students the opportunity to apply classroom learning to a real world experience. They can help students shape career trajectories, expand professional networks, build resumes and bolster chances of securing jobs after graduation.
In August 2020, Stone joined then CEE student Bailey Griffin on location near Bellevue, Washington, with heavy civil construction company Stacy and Witbeck. During her 10-week internship, Griffin worked on a 1.7-mile section of light rail extending from downtown Bellevue to the Spring District. Though many construction sites shut down in March 2020 due to COVID-19, most heavy civil construction projects were considered essential and restarted later that spring. "She was so appreciative to be on the ground gaining skills and experiencing this work up close," Stone recalls of Griffin.
Image
RELATED STORY
Impactful internship
During a summer internship, undergraduate Bailey Griffin gains hands-on experience working on light rail construction efforts in Bellevue.
"I wanted to be an engineer to prove to myself that I could do it and to show other Black girls that they could, too," said Human Centered Design & Engineering student Twesone Melaku in 2017, right, pictured here with classmates Tsuki Kaneko-Hall, left, and Jason Chen, center. Melaku, who graduated in 2018, is returning to the UW this fall after working in industry for two years to begin a graduate program in education policy and leadership.
"This shoot was a lot of fun," Wise remembers. "It was so hot that day, but the students still brought so much energy! Tsewone and the others explained their activities throughout the entire shoot. In the end, I was ready to join them in making affinity diagrams and storyboards."
Image
RELATED STORY
Making STEM education accessible
HCDE student Tsewone Melaku is aligning her interests in engineering with her passion to make STEM education accessible to underrepresented high school students.
Engineering prototype shops — such as Aeronautics & Astronautics' Charlie Bossart Machine Shop, shown here in 2017 — offer students a wide array of fabrication and testing equipment and machining tools. These resources help students learn by doing, inviting them to put into practice concepts from the classroom.
"Students can create from scratch formula-style racecars, rovers for simulated Mars missions, hybrid rockets, and more through collaboration, inventiveness and the machine shops," Stone says.
Image
RELATED STORY
Thanks in part to her experiences in Mechanical Engineering (ME)'s Machine Shop, Fethya Ibrahim decided to pursue a degree in ME.
Image
In Mechanical Engineering (ME)'s Ability & Innovation Lab, directed by ME associate professor Kat Steele, students design assistive and orthotic devices to enrich the lives of individuals who depend on them. In 2016 the team partnered with six-year-old Jayna Doll, left, pictured here with then ME student Bradley Wachter, right. Jayna had gone through a hemispherectomy, a procedure where half of the brain is removed to alleviate seizures. After the surgery, she experienced impairment of her wrist and fingers, so Wachter and others designed a 3D-printed orthosis to stabilize her wrist and assist her in tasks like grasping markers and drumsticks and playing with toys. 
In March 2020, as UW campuses went remote to align with Washington's "Stay Home, Stay Healthy" order, many engineering researchers pivoted their work to address COVID-19. Some had been developing home test kits for the flu as part of the multi-institution Seattle Flu Study (SFS), which partnered with Public Health – Seattle & King County to develop the Seattle Coronavirus Assessment Network (SCAN) to serve Seattle and King County's coronavirus response.
Students volunteered to assemble COVID-19 test kits for distribution through SCAN in a temporary fabrication center that was set up in the UW's Nanoengineering & Sciences Building. "The researchers worked around the clock and in shifts to get as many of these kits assembled as possible," Wise says. "They ramped this up in no time at all." The team produced nearly 8,000 SCAN kits in its first two weeks.
Why UW Engineering
Find out more about how an engineering education from the UW offers a wealth of opportunities and opens doors to an extraordinary future.
Explore