Photos by University of Washington
Since 2013, STARS — the Washington STate Academic RedShirt program — has provided the extra support that underserved Washington students need to succeed in engineering. 239 students have participated in STARS at the UW; of the program's 77 graduates so far, 59 have engineering degrees.
The College of Engineering's Chelsea Yates spoke with three recent graduates about how they're using their degrees and how STARS helped them get there.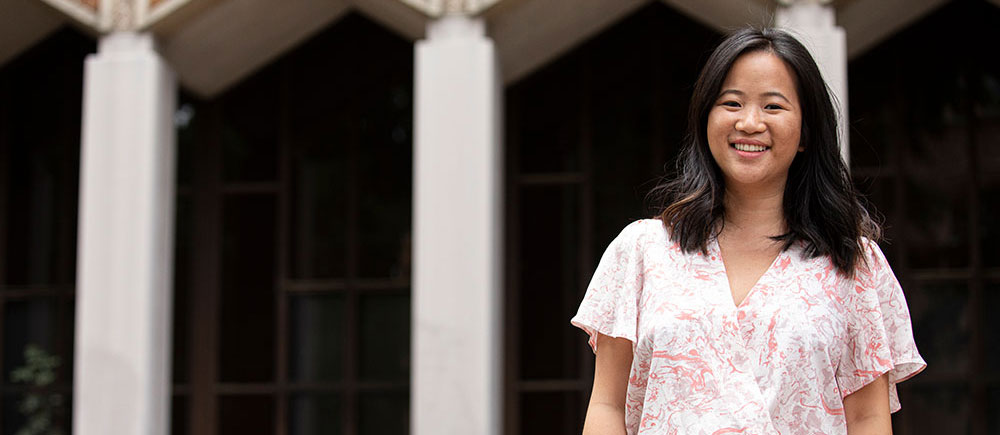 Tuyen Truong, Product Designer, Dropbox
BS, Human Centered Design & Engineering, 2017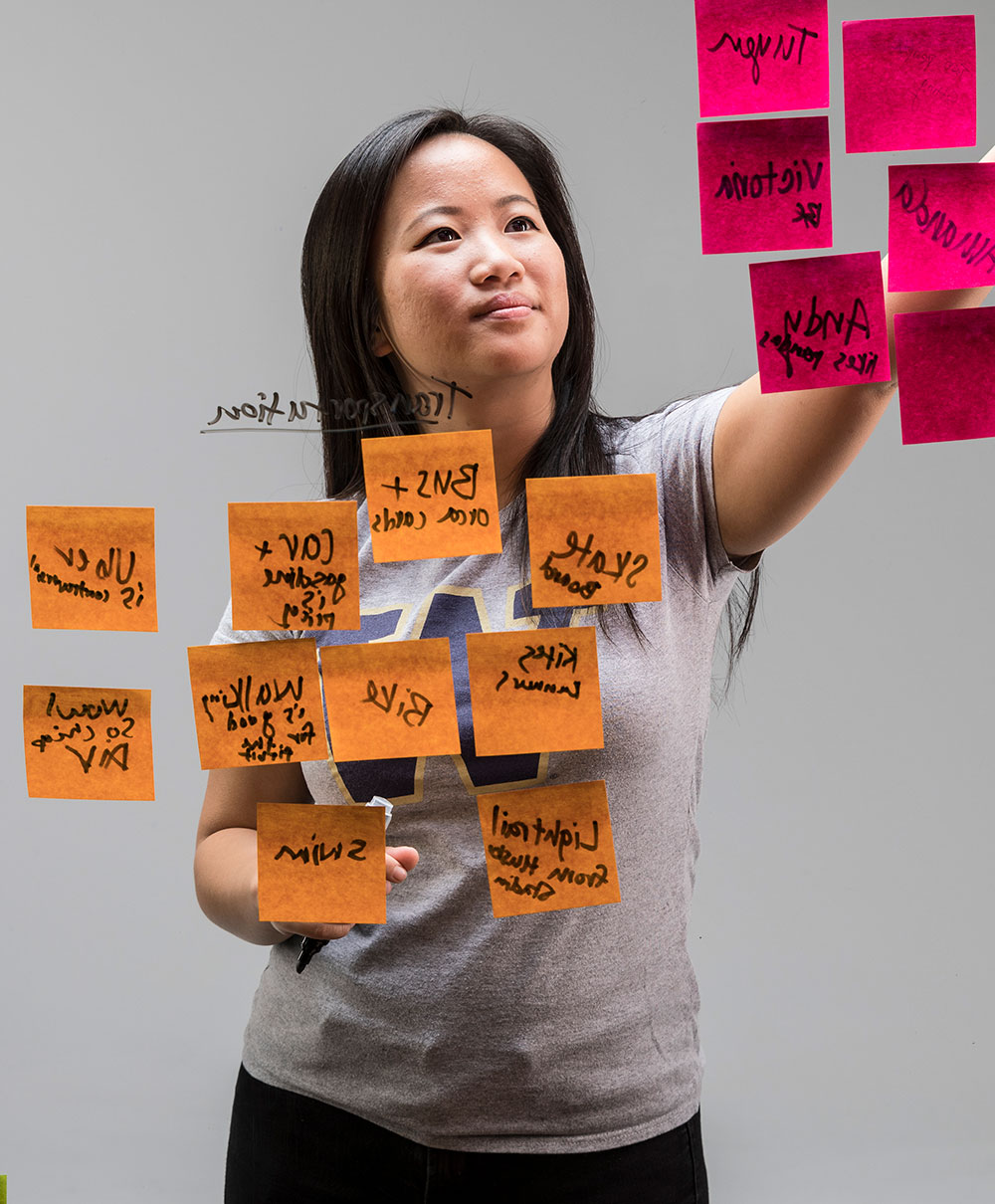 What do you do at Dropbox?
My team creates solutions that support Dropbox employees. I'm currently improving an internal campaign tool that Dropboxers use to create, preview, launch and analyze campaigns. My job is to make the tool flexible, adaptable and scalable. I partner with many roles and, as a result, I learn all sorts of things. One day, I'm conducting user research, and on another day, I'm in a bug bash with QA engineers and software developers to identify gaps between implementation and specs. There are also days where I'm meeting with product leaders about goal setting.
How did STARS set you up to do what you're doing now?
STARS gave me the platform to study a field — HCDE — that I didn't know existed. It also taught me that if you're comfortable, then you're not learning. I've held onto this idea, and it led me to my current role, which I never imagined I'd be in!
What have you learned in the transition from being a student to a professional?
It's up to me to identify my goals and steer my career path. My manager can introduce me to project opportunities and people, but I need to speak up for myself and communicate my interests. In school, exams and grades validate performance. But in the working world, it's up to me to ask for feedback.
What advice do you have for students interested in product design?
Build your portfolio early and update it after every project. Document everything so you won't need to dig through files and archives to find design artifacts.
Where do you see yourself in the next few years?
I plan to work in product design for many years as there's still so much to learn! I'd like to mentor future designers and advocate for more diversity in design. We need more people of color, first-generation graduates and talent from underserved communities.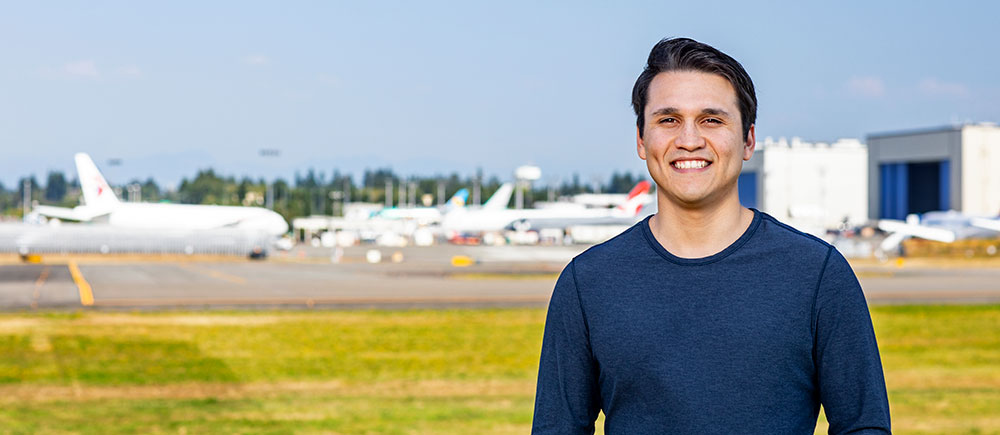 Ivan Cordero, Structures & Payloads Design Engineer, The Boeing Company
BS, Aeronautics & Astronautics, 2019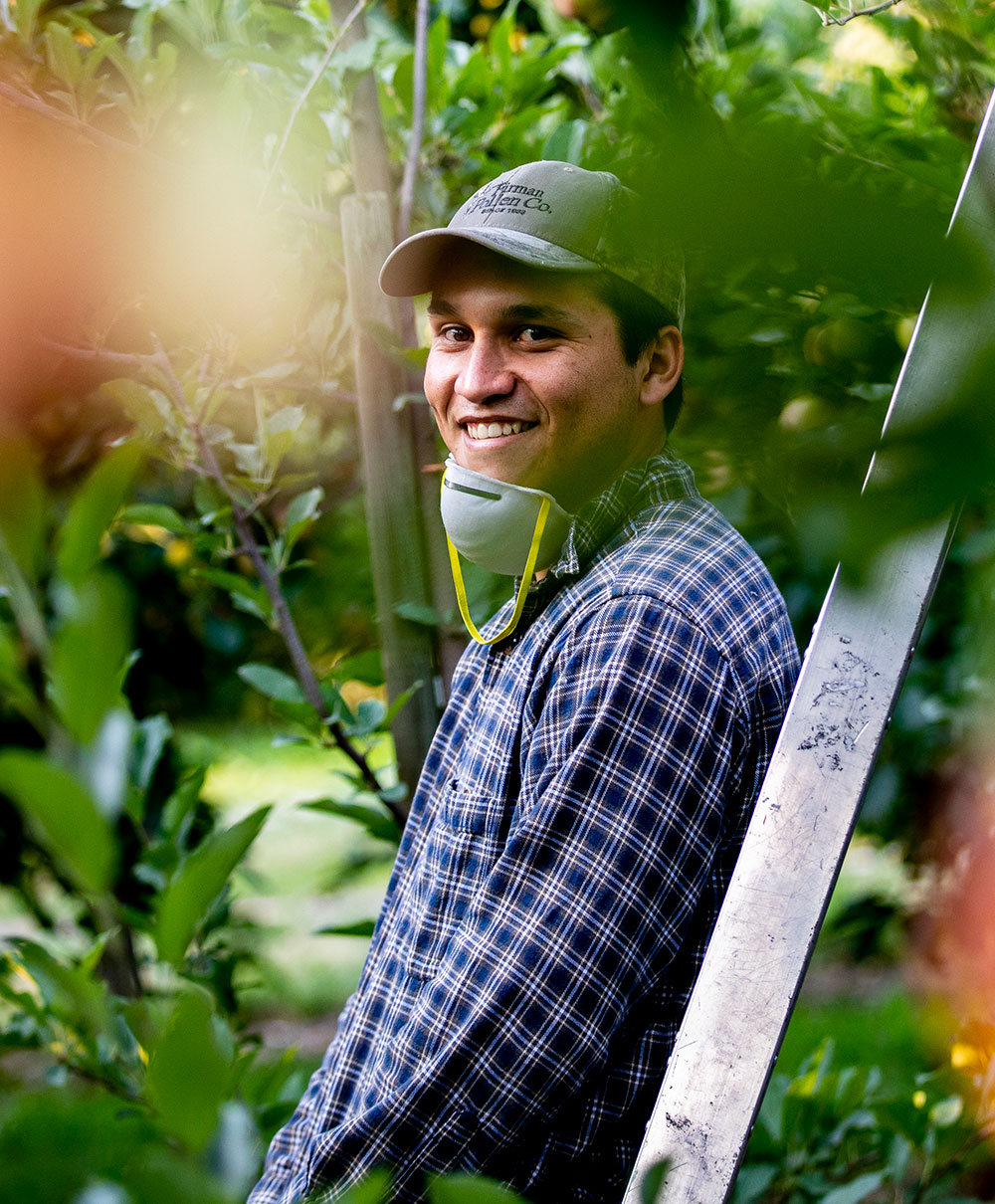 Tell us about your work at Boeing.
I review and inspect engineering designs for the Boeing 787 Dreamliner to ensure they are compliant per company, customer and regulatory requirements. I enjoy the wide range of projects our team handles. We interface with other engineering teams so there's always something new to work on. Prior to starting full-time I interned on the Boeing 767 and 777 and supporting 787 production in the factory as a mechanical engineer.
How have you applied skills you learned from STARS to your current role?
One skill that stands out — especially due to this "new normal" of remote work — is the importance of collaboration. Being able to communicate and work together in large teams was instilled in me early on through STARS. I use these skills every day.
What have you learned pivoting from being a student to a professional engineer?
I've learned the importance of continuing to develop soft skills — maintaining a conversation, communicating with individuals outside of my field, and listening to everyone's point of view. STEM fields tend to overlook these skills, but they are necessary in the workplace.
What advice do you have for students interested in your career area?
Obtaining a college degree is going to require some sacrifice, so pursue a subject you truly enjoy. Get involved and connect with people early on — join an engineering club, form study groups (having a study group is a must), diversify your resume, network and make friends. And ask questions. If you are afraid of asking questions in class, visit instructors during office hours. However, practice getting comfortable asking questions in large settings as this skill will be highly important in the workplace.
What's next for you?
I see myself getting ready for a management role. Outside of work, I hope to travel and give back however I can.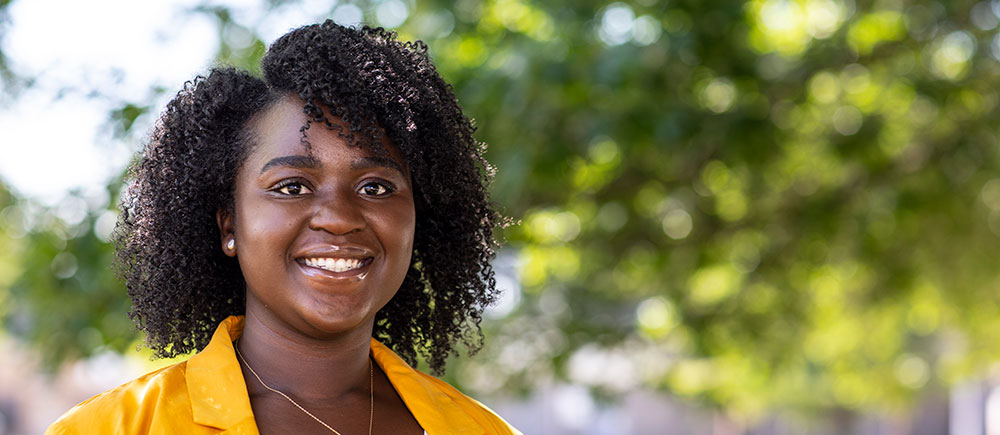 Ewurama Karikari, Graduate Student, Stanford University
BS, Mechanical Engineering, 2019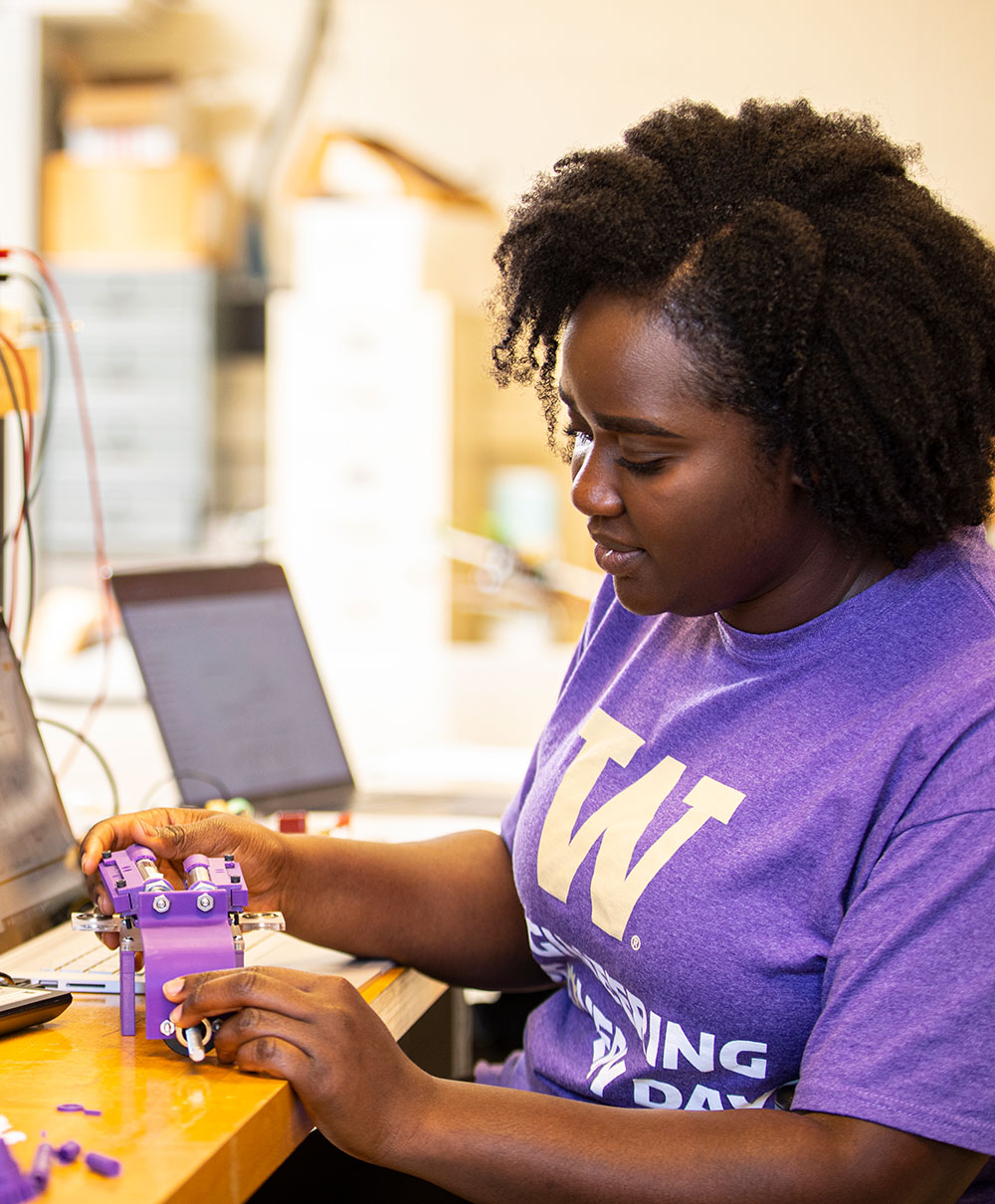 What are you studying in graduate school?
I'm pursuing a master's degree in mechanical engineering with a concentration in mechatronics and robotics. I work in Stanford's Assistive Robotics and Manipulation Lab. My research involves path planning — using algorithms and neural networks to develop pathways for robotic devices. My goal is to complete my degree, then work in the research side of industry, after which I may return for a Ph.D.
How did STARS set you up for success in grad school?
STARS instilled in me a growth mindset that hard work is essential. My STARS math instructor Dave Prince used to say, "What works is work." He meant that you have to dive in and commit to doing the work. I apply this all the time in grad school. I served as a STARS calculus tutor at the UW, and I've drawn on that experience a lot at Stanford, where I've been a course assistant for undergraduate mechanical design and dynamics and control classes.
How is grad school different than undergrad?
Time management is critical in grad school, and so it's important to have someone to keep you accountable. STARS taught me about the value of having a community. One of the first things I did at Stanford was build a network, get involved with the Black graduate student organization and make friends. Research is important but so is having a community of people who know what you're going through and can understand your experiences.
Any advice for engineering students interested in graduate school?
Find a mentor in your field and talk to grad students. Even if they're not at the school you want to attend, they still can provide insight into how grad school differs from undergrad, what to look for in programs and who to study with. And start researching fellowship opportunities as soon as you begin applying to graduate programs. I'm grateful that I received a National GEM Fellowship. Ask the admissions counselors at the schools you apply to for help — that's why they're there! Grad school is busy enough; the last thing you want to have to worry about is financing it.
What do you like best about being a UW Engineering alumna?
I love how excited I get when I meet another UW Engineering alum! The engineering world isn't as big as you think, and it's so fun to have a shared UW engineering experience.
Find out more
Learn more about the STARS program at engr.uw.edu/stars. Applications for 2021 entry will open in November 2020.
Originally published August 17, 2020