K12 Engineering Scholars is an innovative professional development program for 4th through 8th grade Science, Technology, Engineering, and Math (STEM) teachers in Washington State.
The program begins with a six-week summer experience, during which teacher participants will:
Collaborate on a vision to use real-world engineering and Next Generation Science Standards (NGSS) to enhance their current curriculum and enrich student outcomes
Be immersed in cutting-edge engineering research
Develop curriculum adaptations to engage and inspire their students
Design makerspaces to support student learning on their home campuses
Create relationships with engineering and education colleagues across the region.
Opportunities for STEM careers abound in the Pacific Northwest, but too few of our students are finding their way to these career pathways. The K12 Engineering Scholars program provides teachers with the knowledge and resources to inspire engineering ability, interest and aspiration in their students.
Participating Teachers Receive
$2,000 materials stipend per year per participant to support purchase of makerspace equipment
$8,000 participant stipend per year to support participation in the summer experience and the academic year resource program.
The Benefits in the Classroom
Students will:
Experience real-world engineering scenarios and examples
Deepen their ability to use NGSS engineering practices
Explore their creativity in on-campus makerspaces
Aspire to education and career pathways that include engineering and STEM fields.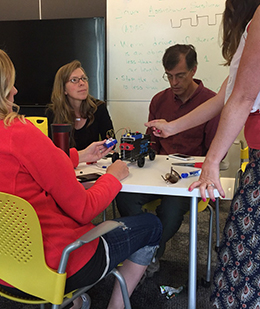 Requirements for teachers
Actively teach STEM course(s) in targeted grades (4 - 8)
Commit to attendance and time requirements of both the summer experience and academic year resource program
Commit to develop NGSS-aligned curriculum enhancements and share them broadly with other teachers, schools and districts
Priority will be given to
Teams of two from a single school
Teachers from high-needs schools
How to Apply
To apply for the 2018-2019 program, please fill out the Teacher Application and Principal Support Form and send them no later than Monday, March 19, 2019 via mail or email to:
Jen Eklund
Institute for Systems Biology
401 Terry Ave N.
Seattle, WA 98109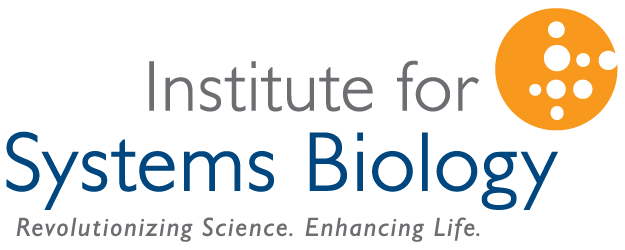 This project is a partnership between the University of Washington College of Engineering and the Institute for Systems Biology's Logan Center. This material is based upon work supported by the National Science Foundation under Grant No. 1542228. Any opinions, findings, and conclusions or recommendations expressed in this material are those of the author(s) and do not necessarily reflect the views of the National Science Foundation.